Multipurpose themes follow the "jack-of-all-trades" approach and try to be suitable for all kinds of websites. But it also means that many website owners steer away from them because they want themes designed for their specific niches. It is a common misconception that multipurpose themes are not capable of offering anything valuable to website owners. In fact, the amount of customization that modern-day themes offers make them suitable for nearly every business type.
The only drawback of using multipurpose themes is that finding the right ones can be very difficult. You need to spend a lot of time in finding the best multipurpose WordPress themes as there are plenty of subpar ones out there. This is why we have put together a compilation of themes that you can download for your website. So, let's get started!
Top Multipurpose WordPress Themes
1. Avada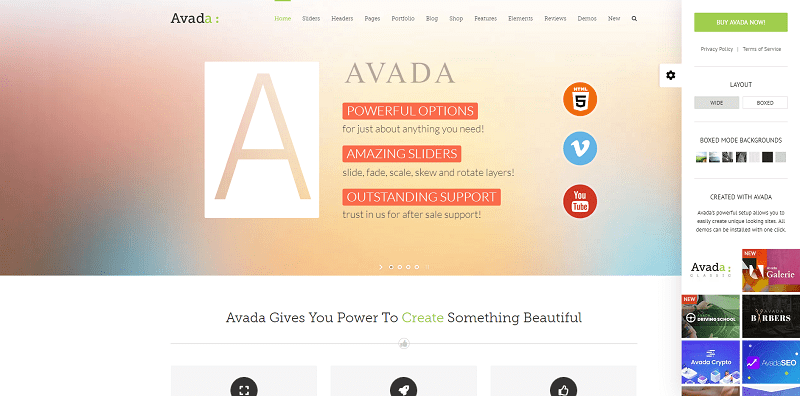 Avada is one of the best-selling themes of all time and it attained its popularity for a reason. The theme is updated constantly to bring users the latest features that you will find on any premium website. Avada is one of the few themes that actually offers a lifetime of updates. There are over 300 designs to choose from to customize your website the way you want to. There are thousands of customizable elements on the pre-designed pages that you can fine-tune to suit your website.
Features:
48 Pre-Made Websites
Easy to Use Fusion Builder
No Recurring Fees
Visual Page Builder
2. Enliven Pro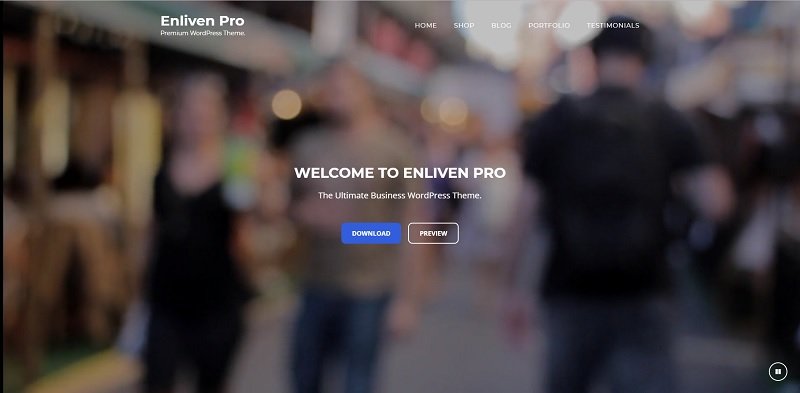 Enliven Pro is one of the best modern multipurpose themes that you can get. You can use it to make business websites, e-commerce stores, portfolio sites or even personal blogs. It comes with a host of customization features, widgets and also included WooCommerce support. Overall, it is a fantastic package and you should try it out if you want a multipurpose website. It comes with a visual page builder that makes designing pages as simple as it gets.
Features:
Animated Widgets
Multiple layouts and designs
Theme customizer
3. Kreativ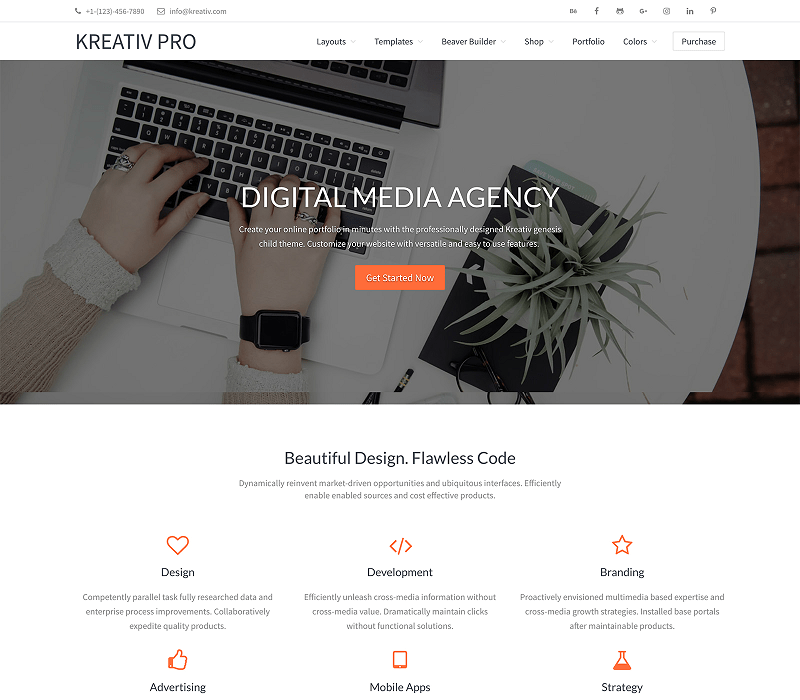 If you are looking for a premium theme that is designed for businesses to showcase their projects, Kreative is the right theme for you. It is a unique theme that is built around clean fonts and layouts and offers a minimalistic user interface. It is meant for portfolios, for the most part, to help agencies showcase their expertise to other clients. There are plenty of customization options available and you can setup your website in a matter of minutes. The features are very easy to pick up and understand even if you are someone who has no coding knowledge.
Features:
Theme customizer
Customizable headers
Unlimited updates
4. Zero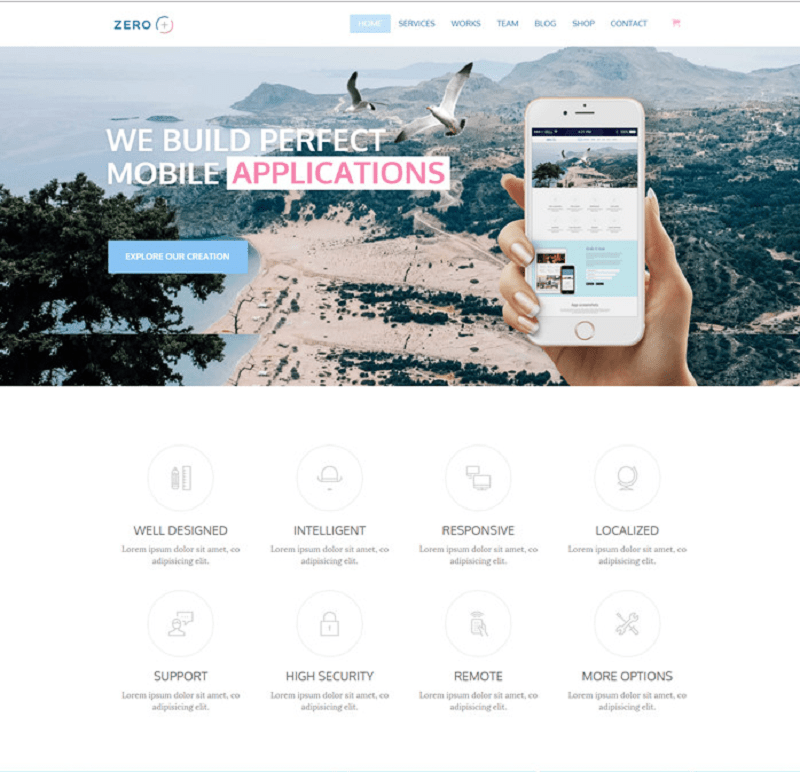 Zero is a multipurpose theme that has a number of eCommerce features to help businesses get started as soon as possible. The theme has seen a number of changes over time and its latest iteration definitely feels very refined and comes with a number of quality features. Whether you are running a blog, an online website or want to market yourself as a creative – Zero has you covered with all the features you need. You get a fully responsive theme with complete customization features including transition effects and animations.
Features:
Visual composer
Premium plugins
Localization
Remote development
5. Swipe Pro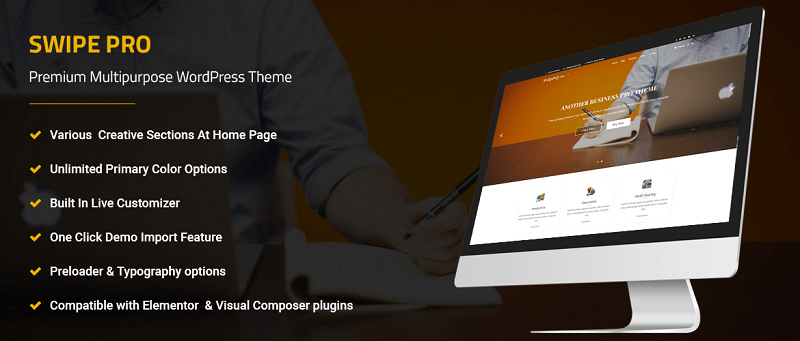 Swipe Pro is a fully responsive theme meant for businesses of any and all genres. There are a number of powerful features available that allow you to create the perfect business website of any genre. You can choose from countless layouts that were designed by Swipe Pro's theme developers to get the right design for yourself. You can customize and add widgets using a drag and drop website builder which makes things very convenient for website owners who cannot code.
Features:
One-Click Import
Typography options
Preloader
Visual Composer compatible
Live customizer
6. Rare Ultimate WordPress Theme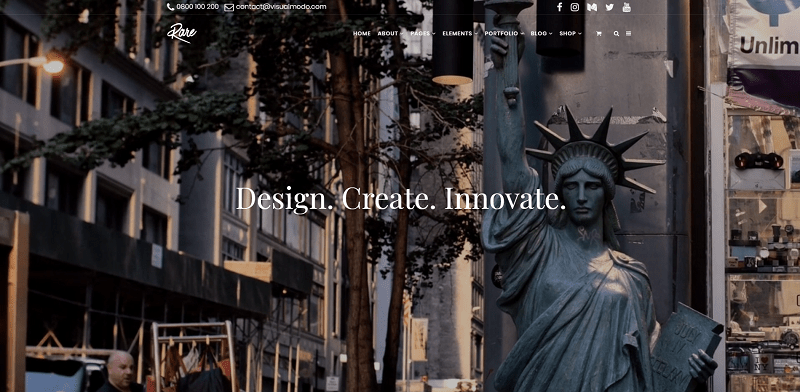 The Rare Ultimate WordPress theme is designed for businesses that want to add a touch of professionalism to an online store or blog. The theme is mobile-ready by default and you don't need to code separately for different device times. Since CMS systems and WordPress are popular at the moment, the theme has been designed to be compatible with all popular CMS platforms.
Features:
7. Presence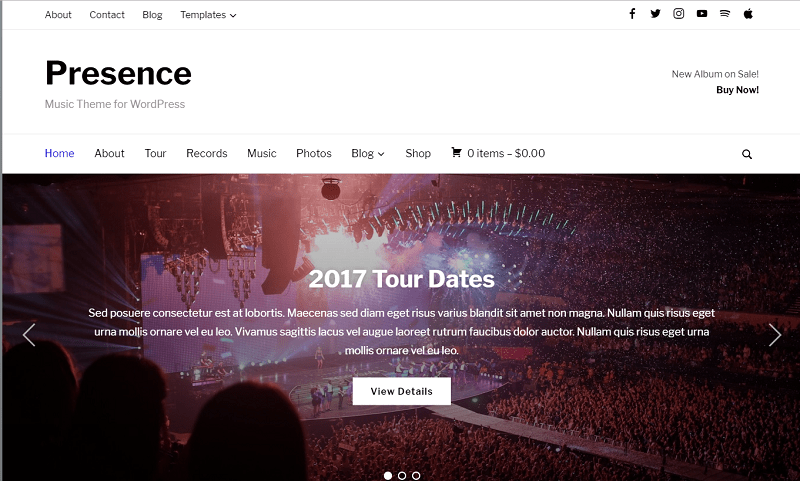 Presence is one of the best multi-purpose themes that can handle even complex requirements like real estate pages or even hotels. If you happen to be looking for a website theme that can do pretty much anything, this is definitely one of the best. There are over 10 demos that you can try out and you can choose from pre-rendered pages or create your own from scratch using the visual composer. The theme has everything that you would need to create your own websites including a visual composer, full responsive support and more. There are multiple visual effects that you can build into your website to make it look more presentable and implement widgets as well for added functionality.
Features:
Live Customizer
10+ Custom Widgets
Content Importer
8. Themify Corporate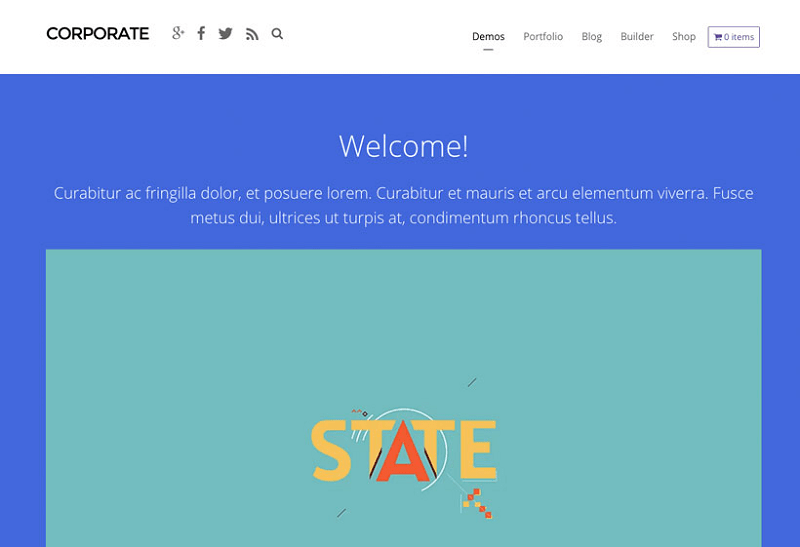 There are multipurpose themes that are designed specifically for corporate use and Themify Corporate happens to be one of them. If you want a theme that can cater to your business needs, then this the one. The developers not only implemented the pages to be fully responsive but they can also be used on Apple's retina displays. You can use the theme to integrate your portfolios, web apps, company site locations, and more using widgets. Video backgrounds are also available on the website which makes your website looks visually appealing without eating too many network resources on your audience's end. If you want to spice up your website using a corporate them then you should definitely try out Themify Corporate for its mix of classy visual elements and style.
Features:
Themify Builder with unlimited layouts
Responsive and Retina Ready
Video Backgrounds
Animated Background Colors
Portfolio Creation
9. Flexible Pro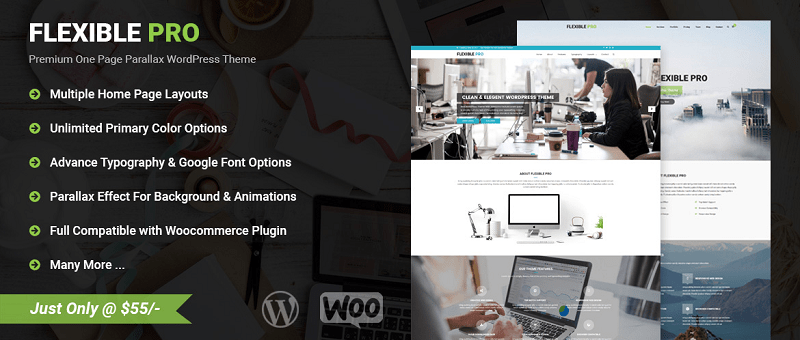 Parallax one-page themes are highly sophisticated and are preferred by website owners who do not want too much clutter. If you want to make simplistic pages that are feature-rich and allow you unlimited customization, Flexible Pro offers all of that in an affordable package. You have access to WooCommerce features and can start your own e-commerce website with a few simple clicks. There are countless pre-made pages available that you can try out and customize instead of building everything from scratch. The pages are fully responsive and are ready to be used on retina displays on Apple devices as well. After-sales support is something that is very important to some users and Flexible-Pro does not compromise on that.
Features
Unlimited Colors
After-Sales Support for life
Pre-loader
10. StartUp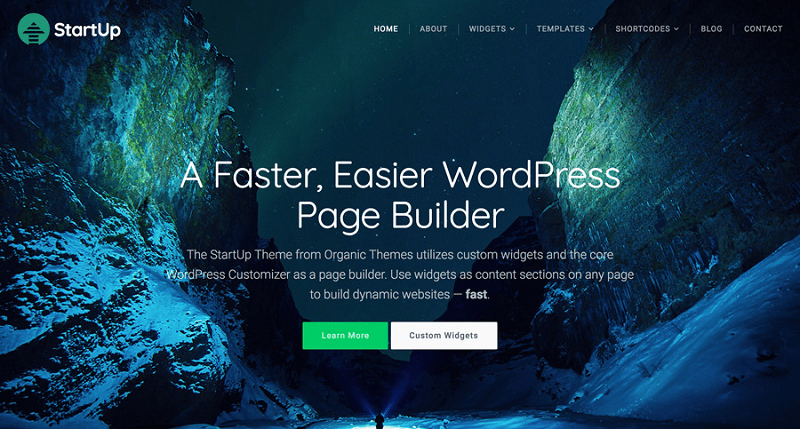 If you are looking for a multipurpose theme designed specifically for startups, this is a great theme to go for. When it comes to multipurpose themes, they can be quite expensive. Not all startups have thousands of dollars to spend on web development and that is what makes this theme different. You get access to a premium page builder along with a complete WordPress customizer on a budget. Native widget functionality is something that is commonly seen in premium widgets and it is a feature on this page as well. All of the changes that you want to make to your site can be seen in the live customizer making page creation an easy process. Unlike other themes that have a steep learning curve when it comes to figuring out the nuances of customization, StartUp has nearly zero learning curve. It is also compatible with the one-click demo option allowing you to check out various completed websites and make your pick from the lot.
Features
Plugin compatibility
Gravity Forms
Custom backgrounds
Jetpack portfolio
Organic builder widgets
11. The Core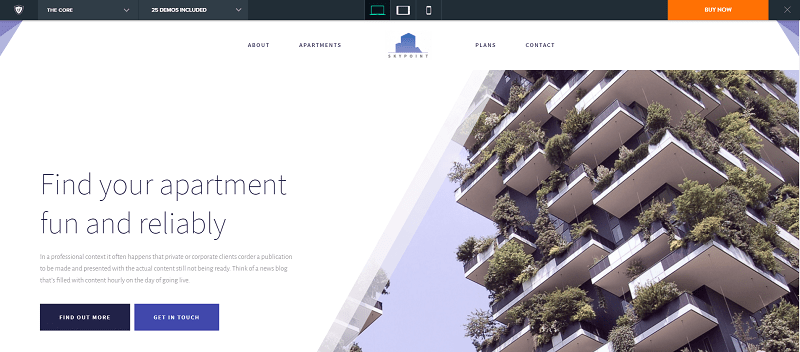 The Core offers more than 25 websites in a single theme, making it one of the most versatile multipurpose themes that you can get a hold of for your website. You can take your pick from the available options or build something completely from scratch. There are dozens of pages to choose from for your website and you can mix and match from the available website themes to customize your own. It has special websites for eCommerce websites which is an added bonus for those looking for pages designed specifically for businesses that want to take their offerings online. The websites are responsive and also optimized for Apple Retina displays.
Features
Over 25 themes available in one package
Fully responsive
Complete customization options
WooCommerce support
12. Hershel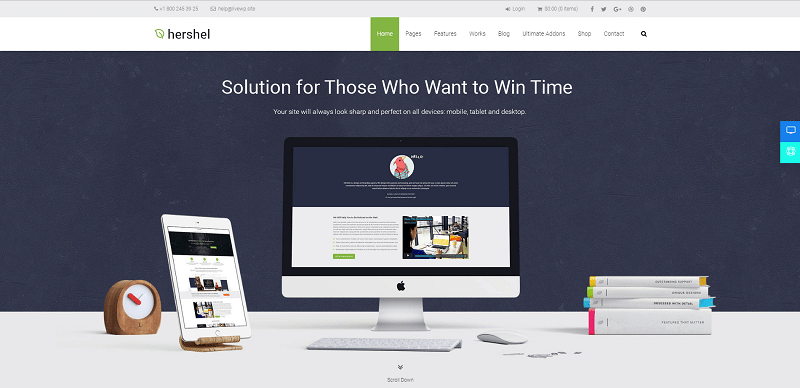 Hershel is a WordPress theme designed for dozens of the categories in one. You can choose from a range of demos. In fact, there are 15 demos that you can instantly import if you do not want to spend time using the drag and drop builder and want a much faster approach. The pages on the websites are responsive and you do not have to worry about coding the pages separately for things like the Apple Retina displays. Overall, it is a fantastic theme for anyone looking for an easy to use the theme for their WordPress sites.
Features:
15 Demos
Lifetime updates
E-commerce support
Page importing
13. Experon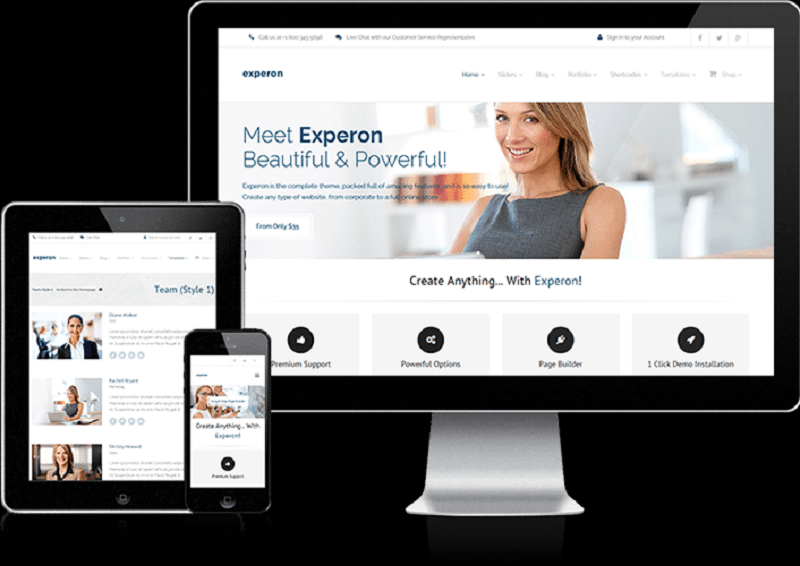 Experon is one of the most engaging themes that you can get for nearly any business time. Instead of focusing on flashy aesthetics and style, Experon is high on functionality. There are free and premium options to choose from and you have access to full customization based on your needs. You do not have to worry about updates as the developers make it a point to fetch you all the updates that you would need for the latest versions of WordPress. You also have access to over 600 fonts and unlimited sidebars for added customization.
Features:
Boxed Layout
Premium Themes
Customizable Theme Options and Effects
100+ Short Codes
Demo Import
14. Beyond by Visual Modo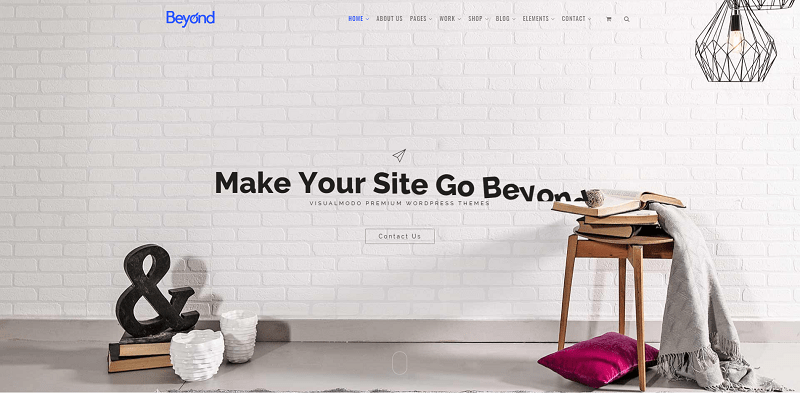 A lot of us like having multipurpose themes but many of them tend to limit users in various ways. Even though a number of themes promise customization, it can feel a little limiting. Visual Modo is one of the most customizable themes available for WordPress and we are highly impressed by it. It offers WooCommerce support, shortcode support and more. You can use the drag and drop builder to remove or add any website elements for complete customization. The theme is very easy to use and even if you do not have prior coding experience you will be able to get the most out of it for your website.
Features:
Fully responsive
Visual Composer
15. Enfold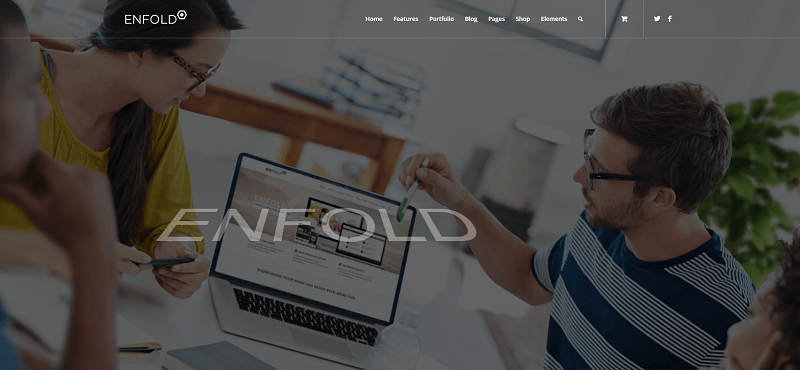 Enfold is one of the themes that is constantly updated to stay in line with all international regulations and trends in the web development industry. There is a performance panel allowing you to monitor your website activity and see if you are able to make the most out of your marketing practices. It is a great way to see if you can make any improvements to drive audience growth over time. You also get access to fully responsive pre-made pages that you can use after customization instead of spending time building pages from scratch.
Features:
Performance dashboard
Drag and drop builder
Fully responsive
6 months of free support
Conclusion
When it comes to WordPress themes, ease of use and features should be your first priority. When you are looking for themes for your multipurpose website, you should try to opt for themes that offer you the perfect mix of functionality and design. All 15 themes are great for new and old website owners alike and should serve your purpose well. If you try out any of the above themes do let us know about your experience in the comments below.
You may also want to check out our top picks for the best one page WordPress themes.