Adding live chat to a WordPress site is something that owners of high traffic websites should highly consider to build stronger relationships with their customers.
Though live chat has been around for decades, its adoption levels have been dismal compared to other technologies like email for business.
Why you need to add live chat to a WordPress site.
The justification for adding live chat to a WordPress website stems from a purely marketing perspective of how a business can leverage the technology for both sales and customer care success, considering today's customer.
Customers today seek instant fulfillment.
Our society has conditioned us subtly to want things now.
Fast Food restaurants, instant coffee, instant ordering and payments, instant emails– remember the days of snail mail,  One had to wait for weeks or even months to receive a letter from the postman.
The Short Message Service (SMS) technology came and redefined communication.
Limits technological advancements have continued to push as seen this in platforms like WhatsApp, messenger. You could agree with me to rightly say all social networks flourish because of that – instant, real-time interaction.
All this has subtly created a generation that seeks instant gratification.
That gratification does not stop at personal interactions; more and more customers expect businesses they buy from to be available when they want and in real-time.
That's where live chat comes in.
When you add live chat to a WordPress website, you open up your business to a new way of interacting with your customers.
With live chat, building strong relationships can start with pre-sales real-time engagement with a potential customer who is browsing around.
And once they convert, live chat facilitates the resolution of customer issues in real-time.
Since live chat has been around for a while, there are quite some alternative tools one could use.
In this article, I highlight one  –  LiveChat.

LiveChat is a premium subscription-based live chat software that can be integrated into a website.
With its WordPress plugin, one can easily add live chat to a WordPress site.
The Pros of using LiveChat
Installation and integration to a WordPress website has been made painless and easy.
Live chat is a clean, simple to use user interface, whether you are using it on a mobile device, their native app you and your customers will love the look and feel of the app.
Secondly, most businesses that are considering adding live chat to their websites often use other applications to manage their operations.
LiveChat, provides them with seamless integrations through its Marketplace with many third-party applications they could already be using.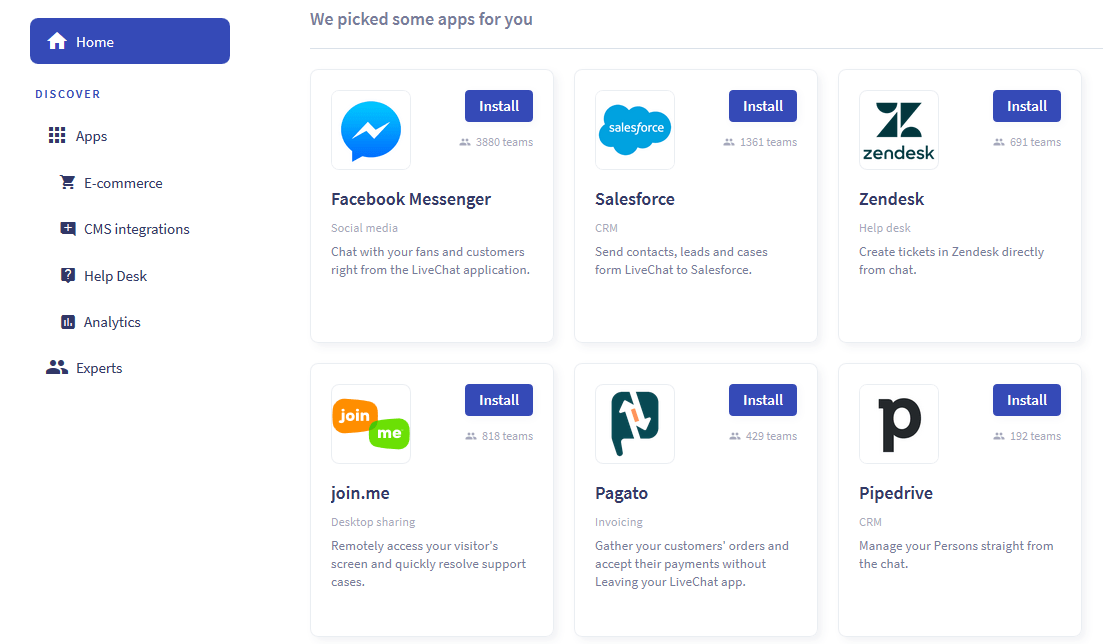 User support is very important in business; things often fail, when they do, you want to know there is someone on the other side who can help you get back to your feet fast if your business depends on their service or product.
For that, LiveChat provides 24/7 support. You wouldn't want to part with your money on a premium product that wasn't backed by a reliable support team. Would you?
I also love the fact that for individuals or businesses who care about track record, LiveChat is widely used and trusted by thousands of companies around the world. Big names like Paypal payments, MacDonalds use it to support their operations. You will have a great company.
Cons of live chat
Live chat, in general, is an expensive venture for most businesses.
There are the direct costs of subscriptions – In the case of LiveChat, after the 30 days free trial period you will need to spend at least $16 per month per user to continue enjoying the benefits.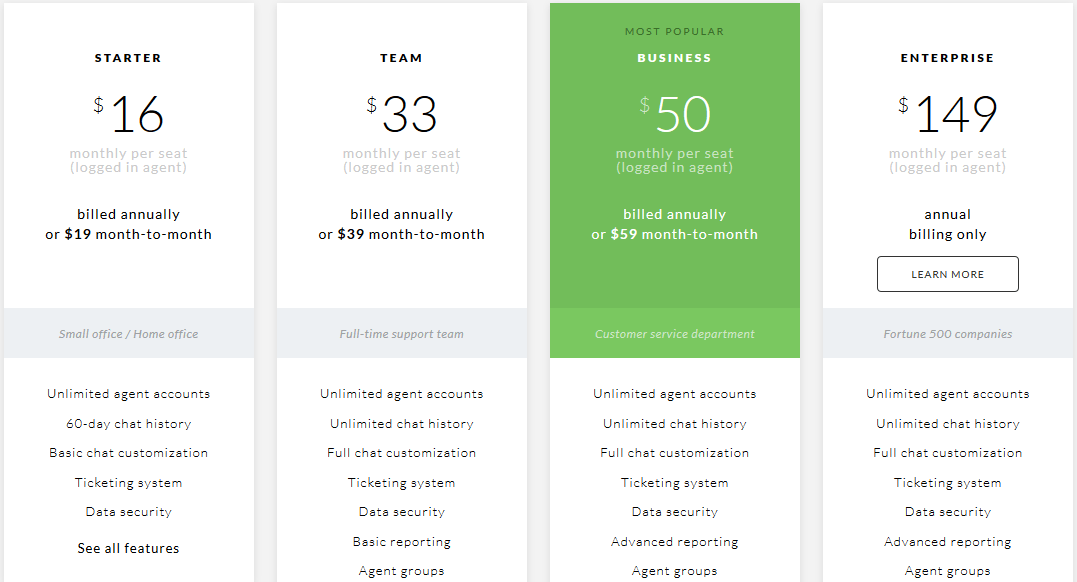 The other cost is human resources. When you add chat to a website, expect to get a bombarded with chat requests, especially high traffic websites. Unlike email, you cannot delay responding to chats.
It would beat the purpose of it anyway.
That requires an individual or individuals in your sales or support departments dedicated to managing live chat. For smaller organizations, this may not be possible.
That adds pressure to business when there is a need for new budget allocations for the extra workforce. This is the major hindrance of adopting live chat by many SMBs.
Final Thoughts
For a business that is at a certain level of growth, I recommend that they add live chat to a WordPress site.
Before one does that,  there is a need to come up with a strategy that developed from a clear understanding of the business and its processes and then knowing where within the business processes live chat can and should be adopted.
Only then can one reap of the benefits of this great feature – increased sales, increased customer satisfaction levels, thus building stronger customer relationships.
Brands that have an ear to the ground about their customers and find means to be there for them will always succeed because they have learned that building stronger customer relationships is the secret to longevity and success.
Since there is no free plan available on LiveChat, we've picked out some of the best free alternatives to LiveChat for you.