With the whole world coming online, you need to have a blog, if you wish to establish a powerful online presence. It's not only for creating business awareness, as blogging can also help you personally, professionally, and even financially. With this in mind, we have put together a complete guide to help you start a blog with WordPress.
As of now, WordPress powers over 30% of all websites in the world wide web. It makes it super easy to create professional-grade websites even if you have no coding knowledge. This is why WordPress is the perfect choice to power your blog, especially when you consider that the CMS (Content Management System) was primarily developed to help users create blogs.
However, starting your own blog isn't that simple. You will need to pick a domain name, get your blog hosted on a web server, and even install a theme to get that desired look and feel.
For the purpose of this read, we will be covering all these areas in great details to clear all your doubts and confusions regarding starting your own blog. So without further ado, let's get started:
1. Choose A Domain
a. How to Choose A Domain that Fits Your Blog?

First things first, you need to select a domain name for your blog. Now, as long as the name is available, you are allowed to pick any name you like.
However, if you want your blog to gain some traction and establish an online presence, you will benefit from keeping the following points in mind:
Choose a domain name that focuses on the main keyword/topic related to your blog.
Make it short and easy to type.
Don't use words that have multiple spellings to avoid confusion amongst your users.
Don't use numbers or hyphens.
Make the domain name catchy and memorable.
Avoid domain names that users might confuse with other established websites.
Do your research to make sure the name you're using isn't associated with other companies.
Use a domain name generator tool to help you brainstorm ideas.
We have entailed more tips and tricks on how to choose a perfect domain in another guide.
b. Who Are The Top Domain Registrars?

Once you have picked a valid domain name that is available and fits your blog, it's time to find a domain registrar for registering your domain name.
Here is a list of some of the top domain registrars to help you register the domain name you have in mind.
GoDaddy

GoDaddy manages over 73 million domain names registered by 17 million people worldwide. Established way back in 1997, it is one of the oldest and trusted domain registrars in the market.
The company will give you access to a .com TLD at just $0.99 for the first year, and $14.99/year thereafter. Some of its notable features include support for domain transfers, professional email service, web security tools, and so on.
1&1

1&1 is even older than GoDaddy, established way back in 1988. Over the years, the company has been making available .com TLD domains at prices as low as $0.99/year.
Notable features of the service include domain transfers, SSL certifications, website builders, as well as, email marketing and online marketing tools.
Namecheap

Namecheap is another one of the popular domain registrars that actively manages over 7 million domains and has a user base of over 3 million. As you can guess by the name, domain prices are very much affordable with .com TLDs available at prices as low as $8.88 per year.
The domain registrar also provides access to some other services including domain transfers, app integrations, SSL certifications, emails, and so on.
Bluehost

Bluehost is one of the premium shared hosting providers for WordPress blogs and websites. If you are planning to host your site from Bluehost, then it makes sense to get your domain registered with them as well.
The company offers a free domain with each hosting package. However, without hosting, the domains can be a bit pricey at $11.99/year.
Register.com
Register.com was found back in 1994 and is currently managing around 2.5 million domain names worldwide. Domain registration prices are extremely affordable at .com TLDs starting at $5/year.
The company also throws in a bunch of useful add-ons with each domain registration. This includes features like domain transfers, SSL certificates, email services, online marketing tools, and much more.
Want more options and details? check out our handpicked list of the 15 best domain registrars.
2. Choose A Reliable Web Hosting

Now, that you have picked up and registered the perfect domain name for your WordPress blog, it is time to find the right hosting provider. You may have noticed that some of the domain registrars also provide web hosting solutions. But that doesn't mean your domain registrar and hosting provider needs to be the same company.
For example, GoDaddy is one of the go-to places for registering new domain addresses. But even though they also provide web hosting services, most users transfer their domain to a different web host like Bluehost. However, they don't use Bluehost as the preferred domain registrar.
The overarching philosophy is to invest in services that provide the most value in their respective fields. And the only way you can know that is by enforcing yourself with actionable knowledge about web hosting services.
This is why, we will give you a rundown of the different types of web hosting solutions followed by the best hosting providers in these categories. This should help you make an informed decision on which web host to pick for your blog.
a. Things to Think Before Choosing a Web Hosting  
Your hosting provider plays a huge role in the overall success of your website. A good web host will ensure maximum uptime, fast loading speeds, provide technical support, and much more – all of which is absolutely necessary if you are planning to grow your blog.
This is why we have dedicated this section to highlight some of the important aspects you should take into consideration while selecting your web host provider.
Bandwidth

Bandwidth is the measure of how much data transfer is happening through your website – this includes how much data is being uploaded as well as downloaded.
Higher bandwidth means more visitors will be able to quickly access your site and the server will be able to sustain a load of more people visiting your website at the same time.
Now, bandwidth allocation increases with more expensive hosting plans. But the number isn't the same for all hosting providers and you should keep an eye out for the best deals.
Uptime

Let's face it, the world is not perfect and servers crash from time to time. If your server crashes then your site won't be accessible to potential customers, thereby, losing you money.
This is why you need to focus on how much uptime – the time they promise their servers will be active – you are getting with a particular web host.
However, do note that, thanks to modern technology, things aren't that grim. In fact, almost every hosting provider promises at least 99.9% uptime. And even if that number seems satisfactory, it is always better to add more 9s after the decimal point.
Storage

Most web hosting providers will advertise how they provide unlimited storage space to their vendors. Now, whereas the figure is not practically possible, it simply dictates that the user is unlikely to fill up the entire storage space.
In this regard, you shouldn't focus on the storage limit, but rather the hardware type. Always try to go for SSD – Solid State Drive storage systems over the traditional HDD, as they are faster and more reliable.
Memory
Depending on what type of hosting service you are getting, you might have to choose between higher RAM options and lower RAM options. If budget permits, always go for the servers with the higher RAM allocations. This ensures faster reading and writing time for your stored data which means a more lucid experience for your users.
Email Support

Many hosting providers often include a free emailing option with their hosting plans. This allows you to create an email address using your site's domain name, complete with features like email forwarding, filtering, autoresponders, enhanced security, and even access to marketing tools.
This is something you don't want to miss, especially if you are a business who requires their own email address for all their official dealings.
Security
The safety of your online website is largely dependent on the security infrastructure offered by your hosting provider. As such, always make sure that you get access to the basic security functionalities necessary to keep malware and hackers at bay.
This includes having access to pre-installed firewall protection, SSL certification, active security monitoring, or even access to paid security add-ons. Some hosting providers also provide automatic daily backups which makes sure your data is safe even if your site gets hacked.
cPanel
cPanel is a control panel for web hosting platforms. Powered by Linux, cPanel helps by providing a graphical interface and automation tools to help you control and perform different tasks related to hosting a website.
Now, you might think that something as rudimentary as a cPanel should be a given with all hosting providers, but that is not the case. In fact, many companies skip out on this useful and arguably necessary functionality.
Nevertheless, it is a feature that you find useful while managing your website, and it is highly encouraged that you go with a hosting provider that makes it accessible.
Type Of Web Hosting

Each hosting providers will offer you access to different hosting plans. The most popular hosting plans include the likes of shared hosting, VPS hosting, and cloud hosting. This is designed to provide users with different options to suit their budget as well as resource requirements.
For example, shared hosting is considered as an entry-level hosting solution. However, as your site grows, you might need to upgrade to a powerful VPS hosting. As such, it is beneficial, if you pick a web host that offers these different hosting plans, for the sake of future scalability.
These are the five most important things you may need to consider for choosing a perfect hosting for your website. You can also find more detailed suggestions about choosing hosting in another guide.
for next, we have included a more detailed description going over the different hosting plans so you can get a better idea on which hosting plan will be right for your blog or website.
b. Web Hosting vs. VPS vs. Cloud Hosting vs. Dedicated Server Hosting: Comparison and Difference
When broadly classified, website hosting can be classified under four different types:
Web Hosting a.k.a Shared Hosting

This is the most common type of web hosting solution, not to mention the cheapest option.
As you can understand from the name itself, with shared hosting you will be sharing the server resources like RAM and Storage with multiple other websites on the shared hosting plan.
This allows the hosting provider to divide the server cost amongst all their users making it one of the most affordable options available in the market. But at the same time, since the server resources are also being divided, the overall performance won't be high-end.
As such, shared hosting is perfect for new users who are planning to start a blog with WordPress and is projected to receive low to medium level traffic. This ensures fast and smooth performance, despite the distributed server resources.
VPS (Virtual Private Server) Hosting

One of the drawbacks with shared hosting is that you will not get root access to the server configurations as it might affect other users on the system. This can be a problem for website owners who wants server-side control.
And so, to resolve this dilemma, we have VPS hosting.
Virtual Private Server, as the name suggests, create virtual servers from a single high-end server. This ensures each user their own dedicated virtual server to use as they please. Not only will you get root access to the server, but also enjoy a more secure hosting environment compared to shared hosting.
The key benefits of VPS hosting over shared hosting involve access to more powerful resources, control over the server configurations, and a more secure and isolated hosting environment. But in exchange for all these added benefits, the price of VPS hosting is naturally higher than shared hosting.
The hosting solution is ideal for more successful blogs which receive moderately high traffic, and as such, requires extra security standards for better protection against hacking.
Cloud Hosting

In both shared hosting as well as VPS hosting, the resources from a single server get divided and distributed to run multiple websites. Cloud hosting functions on a strictly opposite philosophy.
Here, a group of servers, also known as the cloud, are programmed to function together and create a virtual environment to host a group of websites. This is one of the best architecture for websites that are expected to experience a sudden high influx of traffic.
For example, let's say you run a website that promotes viral content. All of a sudden one of your content appeals to the masses, and your site witnesses a huge rush of incoming traffic.
If you are on a shared hosting plan, or even VPS, because the server resources allocated for your site are limited, your site will begin to slow down or even crash. But if you are on cloud hosting, the sudden need for the extra resources will be compensated by the other servers in the cloud ensuring smooth performance even in high traffic situations.
Cloud Hosting plans are generally priced on a per-usage basis.
Dedicated Hosting

And finally, we have dedicated server hosting. Here, you are given full access to a dedicated server for hosting your website. All server resources are allocated to help you run your website, and none of it is being shared with any other user.
This gives you maximum control over the system and allows you to make tweaks and adjustments as per your discretion. But with that being said, dedicated hosting is essentially overkill for blogs. You will rarely find yourself in need of such granular control over your server settings.
It is ideally recommended for big brands or web apps that receive monumental traffic or needs full access to the server side controls.
c. Top Web Hosting Providers

Now, based on what we just discussed, if you are just starting out with your WordPress blog, then you are better off going with a shared hosting plan. The following are some of the best hosting providers with affordable and feature-rich shared hosting plans.
We have included a short review of each hosting service to help you pick the right one for your project.
SiteGround

Founded back in 2004, SiteGround has been providing quality web hosting services for a long time and is powering nearly a million websites worldwide.
The hosting providers have well-optimized servers for all your different needs, including CentOS, Apache, WHM/cPanel, and yes – MySQL and PHP for WordPress websites.
The company also has a whole host of different software for things like account isolation, monitoring & reaction, and speed optimization, which they provide to all their users.
Some of the notable features of SiteGround includes features like an advanced security and anti-hack system, in-house caching with SuperCacher, daily automated backups, and much more.
You will also get access to CloudFlare CDN which can help you distribute your content as well as help protect and accelerate your website.
And to top it all off, SiteGround offers one of the best technical support in the industry, with a team of experts ready to handle your problems 24/7.
Now, shared hosting prices start at around $3.95/month, with access to a 30-day money back guarantee.
Bluehost

Bluehost is one of the most popular and powerful hosting providers for WordPress websites.
You don't have to believe us, as WordPress.org themselves considers Bluehost to be the #1 hosting provider for users of the CMS. This is because of its extreme ease of use, and affordable pricing.
You will get access to a plethora of options and functionalities that give you extensive control including the option to natively control Google and Bing Advertising.
Some notable features of Bluehost include a high uptime of 99.99%, 100% in-house services, free SSL certificates, free domain on sign-up, site builder, 24/7 expert customer support, and much more.
As far as pricing is concerned, Bluehost shared hosting plans start at $2.95/month, backed by a 30-day money back guarantee.
HostGator

HostGator is yet another one of the well known and popular web hosting providers. The main selling point behind their services is the fact that it is super intuitive and easy to use, making it ideal for beginners.
The company doesn't choose to bloat their offerings with too many advanced features as its target demographic is clearly novices. Instead, what you get is access to budget-friendly plans packing all the basic functionalities to help you get your site up and running.
Some of their notable features include flexible email management with support for unlimited email accounts, Mojo Marketplace to help set up an ecommerce website, email marketing tools, and so on.
You will also enjoy features like unmetered disk space and bandwidth, access to over 4500 website templates, WordPress integration, 24/7 customer support and much more.
All this is available under a modest pricing plan of $2.75/month alongside generous 45-day money back guarantee.
d. Top VPS (cloud web hosting) Providers for Small Business
Now that we have covered some of the best shared hosting providers, let's take a quick look at some VPS solutions for websites that need more horsepower.
Linode

Linode was founded way back in 2003 as one of the pioneering cloud hosting providers of that time. Over the years, the company has established a name for itself, as one of the best VPS solution providers.
The company magnificently juggles powerful features with an intuitive and easy to use interface, making Linode an excellent hosting platform for beginners and professionals alike.
Linode offers powerful infrastructure with their servers including industry-leading SSD storage, 40GBPS throughput with multi-level redundancy, and Intel E5 Processors. Their servers are spread across 9 different data centers in 3 distinct regions located worldwide.
Feature-wise, you get access to out-of-band console access with Lish, access to powerful Linode APIs, command line interface for better control, DNS manager, easy scaling, 24/7 customer service, and much more.
DigitalOcean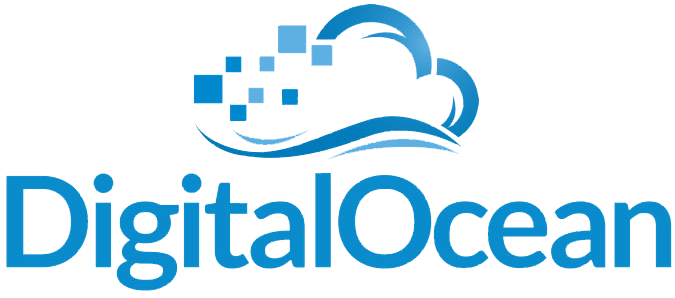 DigitalOcean is known for their awesome unmanaged VPS hosting, thanks to their fast and robust performance. It is also extremely easy to use and will help you get a server up and running in under 5 minutes.
Now, once you sign up with DigitalOcean, you won't be given access to just a single server. Instead, you are given the option to create multiple server instances, called droplets, which can be configured based on size, location, OS, and more.
You also have total control over destroying and recreating new droplets as you go on. This makes DigitalOcean one of the most flexible service providers in the business.
Feature-wise, you will get access to SSD powered infrastructure running on Linux OS. One click setup option is available for the droplets, making it extremely easy to set up. Daily automated backups are also available, but you need to pay an additional 20% of the droplet's cost.
Now pricing is structured depending on the configuration of your droplets. Furthermore, it is configured as a pay as you go model ensuring scalability and affordability at the same time.
Vultr

Vultr is a relatively new VPS hosting provider in the market, founded in 2014. But in half a decade's time, the hosting provider has managed to amass a user base of over a hundred thousand customers, and over 23 million cloud servers.
The company has 16 strategically placed data centers located throughout the globe, located in important regions like North America, Europe, Asia, and Australia. All CPUs are running on the latest Intel hardware and give you full "root" access coupled with a feature-rich control panel.
You will also get access to powerful APIs and infinite OS combinations, including the likes of CentOS, Debian, Ubuntu, Windows, FreeBSD, and many more.
Pricing is also kept as affordable as possible with the option to pay only for the hours you use the platform.
3. Install WordPress

Now that you have picked the domain name and hosting provider, it's time to install the CMS and get start a blog with WordPress.
Do note, that depending on your hosting provider, the method for installing WordPress will vary significantly. Some might be super simple and will only require a couple of clicks, whereas others might require some technical knowledge.
With that being said, the hosting providers we suggested, offers access to cPanel which you can use to easily install WordPress on your web server. You will get access to auto-installer scripts which will help your WordPress setup following a few simple steps.
The most popular auto-installer include options like Softaculous, QuickInstall and Fantastico. For the purpose of this tutorial, we will be referring to Softaculous for installing WordPress.
Note: The WordPress installation steps with QuickInstall and Fantastico might not be identical, but it will be pretty similar.
Step 1: Open Softaculous and Install WordPress
First, you need to login to your cPanel and locate the Softaculous option. It is generally located under the autoinstaller section. Clicking on the icon will open the Softaculous app, which will then show you different CMSs to install on your server.
Scroll down a little bit till you locate WordPress. You need to click on the Install button, following which, you will be asked how you want to configure the WordPress installation.
Step 2: Setup WordPress Installation.
For starters, you need to choose if you want to use the http:// protocol or http://www. protocol. Similarly, if you have SSL activated, you will be asked to choose between https:// and https://www.
Next, you will be asked where you want to install WordPress. Following conventions, it is best to install the CMS in your domain's root directory. If that is the case, you need to make sure that the "In Directory" field is kept blank.
Once you have followed through these steps, it's now time to pick the title and description for your WordPress blog. You can pick anything you like, as it can be later changed from your WordPress dashboard.
However, be sure to input a strong admin username, password, and email address with your WordPress installation. Yes, you can change them later if you want, but it is best to pick a strong password and non-dictionary word as the username from the get-go. Also make sure that you enter a working email address, as it will be used to send notification and password reset links if you ever need to.
There are also some other options available on screen, but they are optional and doesn't require to be filled. Once you have completed filling out all the above-mentioned details, scroll down to the bottom and hit the install button.
Following this, Softaculous will run the installation process with the provided settings. You will notice an installation progress bar showing the current status of the installation. Do not close the browser window till it hits 100%, or else it will mess up your WordPress installation.
Once the installation is complete, you will get a success message along with the link to visit your site's admin area. Generally, it's your website URL followed by /wp-admin. But for security reasons, we would suggest you to change it into a custom one.
4. Choose a Theme
Okay, so by now, the lion's share of the work has been taken cared of. You have picked a domain name for your blog, subscribed to a hosting provider, and installed WordPress on your web server. The only thing left to start a blog with WordPress is to install a suitable theme.
The WordPress CMS is home to thousands of themes which can change the look and feel of your blog with a simple click. It allows you to integrate your desired aesthetic choice and layout style to your blog along with access to customization options that can help you finetune the design till it's perfect!
However, not all themes will work wonders for your blog, and some can even slow down your site and degrade the overall user experience. This is why it is important to pick the right theme for your WordPress blog.
But…
How to Choose the Right Theme for Your WordPress Blog?
Well, here are some basic points to keep in mind while choosing a WordPress theme.
Make sure the theme is responsive and mobile-friendly. Since most of the traffic coming to your website will be from mobile users, it makes sense to optimize the UI and UX for small screen devices.
Go for a theme that offers most, if not all the features,you want on your blog. Otherwise, you will need WordPress plugins to install the other features, and extra plugins will make your site heavy and slow to load!
But in pursuit of getting all your desired features, don't choose a bloated theme comprising of unnecessary functionalities. Here, too, it will put a load on your web server and affect the site performance.
If you have an existing brand and looking to create a blog to break into the online market, then make sure the theme follows similar color schemes that resemble your branding. If not, at least make sure you have access to color customization options, which allows you to properly brand your website.
Don't go for themes with fonts and typography that are a strain to your eyes. If your readers find it difficult to read your blog, then you will lose out on valuable traffic, even if your content is high quality.
Consider purchasing a premium theme instead of free themes if your budget permits. Premium themes generally come with premium support, has a lot of useful features, and is developed using quality code – all of which will help you in your blogging journey.
What Are The Top Theme Directories For WordPress?

Now that you know how to pick the best theme for your WordPress blog, the next obvious question is where to find good WordPress themes.
To answer the question, we have made a list of some of the reputable theme directories for WordPress.
And many more.
What Are Some Of The Top Themes For WordPress?
However, if you don't like to browse through the different WordPress theme directories to evaluate which theme is right for your blog, but simply want access to the best WordPress themes in the market, then you will benefit from the following list.
Here we have put together a list of the top themes for WordPress which is perfect for any blog or website:
And many more.
Conclusion
So this was our complete guide to help you start a blog with WordPress. We hope you found all these information useful and it cleared all your doubts and confusions involving the CMSs.
However, if you still have some queries involving domain registration, web hosting, installing WordPress, or even finding the right theme, then share your thoughts in the comment section. We would love to clear your doubts on any such topic.
Again, on a similar note, veteran WordPress users are also encouraged to join the discussion and write about their experiences using CMS, including potential problems for WordPress beginners.
Your fellow readers, who are new to the platform, will surely find your insight extremely useful, and it might even help them in their journey of blogging with WordPress.
Now you've set up a WordPress site, for next, you will need to secure your WordPress site from all sides.