It is completely untrue that only businesses need their own blog. On the contrary, everyone who wants to expand their online presence can benefit from having a blog. In fact, Blogging is one of the best habits a person can develop in the 21st century. It is basically the online equivalent of journaling, and we all know how beneficial that is for personal development. But with that being said, if making money isn't your end-goal, then the thought of investing money on a blog might be bothersome. However, that should be a problem as you can use a free blogging platform to get yourself started.
Why Do You Need A Free Blogging Platform?
You might say that Twitter is more than enough to give you a voice and access to an online audience. While that is true, a blog gives you much more freedom.
First of all, there is no limit to the number of characters you can use to express your thought. Secondly, since its "your" blog, you can adjust the overall look and feel of it as well. This gives you control over what you write, as well as, how you represent your writing.
With this in consideration, a blog is much more flexible and personal compared to a social media profile. And the only justifiable reason you might refrain from establishing your blogging career is the startup cost. However, that can easily be avoided if you use one of the free blogging platforms mentioned in this read.
And so, without further ado, let's dive into our list of the 9 Best Free Blogging Platforms To Increase Online Presence:
Top Free Blogging Platforms
1. WordPress.com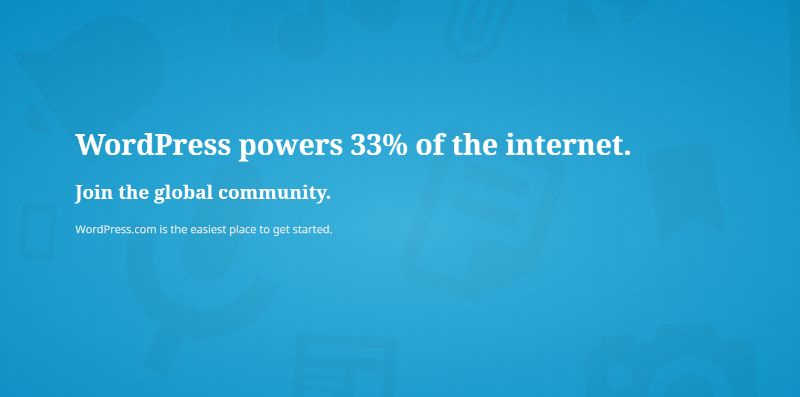 We are sure that you are already familiar with the name – WordPress, the popular CMS (Content Management System) that powers over 30% of all websites in the World Wide Web. Also known as WordPress.org, it is an open source software that can be used to create professional-grade websites with unparalleled ease.
However, you will need to purchase a domain name and a web server to install WordPress in order to create your blogging platform, both of which, costs you money. This is where WordPress.com comes into the picture. Created by Automattic, the same company behind WordPress.org, here you have a free blogging platform that gives you access to the WordPress software to create an online presence. You don't have to bother about buying a domain or hosting service.
Features:
Absolutely no setup required.
Extremely user-friendly and accessible options for easy management.
Completely free as long as you function under the wordpress.com subdomain. Paid plans available if you want your own domain name.
You won't be able to run ads on your website, but ads will be shown by WordPress.com.
You don't own the blog and it can be suspended if you violate terms and conditions.
Limited customization options unless you go for one of their paid plans.
2. Wix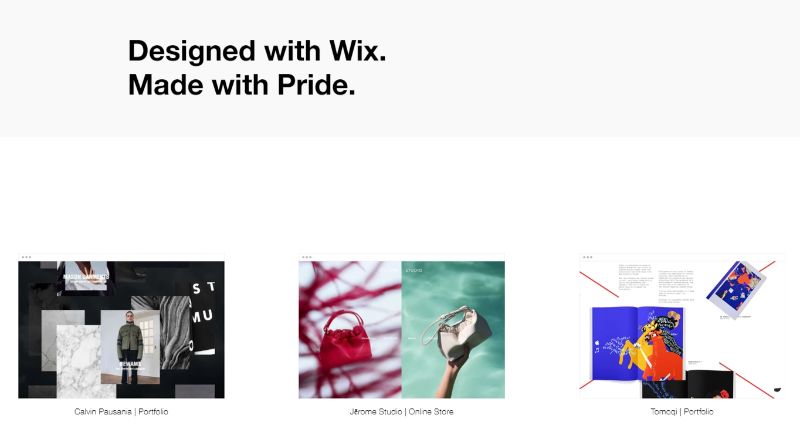 Wix is primarily catered as a web development platform to help users quickly create functional websites for their businesses. It isn't marketed as a blogging platform but that can be changed using the Wix Blog app which can install a blog into your Wix built website.
But with that being said, the main feature highlight is their Wix website builder. It is a drag and drop enabled front-end web development tool that can help you create stunning layouts without any coding whatsoever. You will even get access to a bunch of professionally designed templates so you don't have to build your site from scratch.
Features:
Arguably the best drag and drop enabled front-end site builder delivering a true WYSIWYG designing experience.
One of the best collection of premium made templates to help you get your site up and running as quickly as possible.
Extremely user-friendly. Users don't require any coding knowledge.
New features get added from time to time.
Free users won't get to use their own domain and will function under a wix.com subdomain.
Wix will run ads on your site if you are operating under the free plan.
3. Blogger
If you are looking for a platform to basically use as an online journal to keep your friends and family informed about what is happening in your life, then Blogger is the free blogging platform for you. But as you can imagine, its lack of features isn't appealing to businesses as well as people who aim to grow their blog or expect high amounts of traffic. The number of blogging tools you get is simply too limited, not to mention the designing options, which can make the overall aesthetic seem too bland and uninteresting.
But everything isn't all negative as you still get the benefit of Google's secure platform and reliability. Furthermore, it's a great place to start and learn the basics of blogging as you will not be distracted by other fancy features. Once your blog grows, you can easily transfer it to more capable platforms like WordPress.
Features:
Blogger is completely free – no strings attached.
Your blog will be hosted under the subdomain "blogspot.com." If you want to use your own custom domain, then you need to buy one from a third-party domain registrar.
Very limited in terms of blogging tools as well as design options.
One of the easiest to use blogging platforms.
Lacks frequent updates with feature additions.
Highly reliable and secure, thanks to Google.
4. Tumblr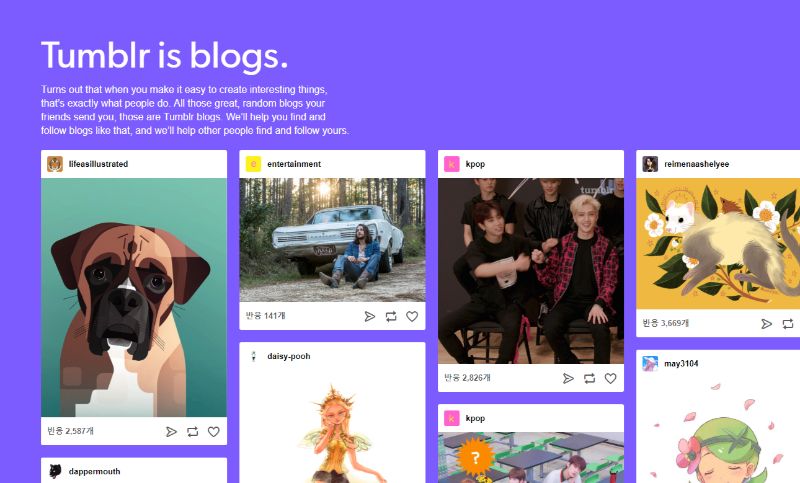 Tumblr is somewhat different from the other free blogging platforms mentioned here on the list. It is an amalgamation between microblogging and social networking. Functionality wise, it boasts similarities with the likes of Facebook, Twitter, and Instagram. Furthermore, even though the platform supports text-based posts, it is mostly flooded with visual content like images, GIFs, and short videos.
Now coming to its user-base, most of the people who use Tumblr belong to the younger generations. As such, if this is the demographic you are targeting with your content, then Tumblr can be an excellent platform to expand your online presence.
Features:
Easy to set up and has an intuitive UI.
Plenty of themes to change the look and feel of your blog.
Integrated social media components allow you to amass more followers without worrying about website SEO.
Excellent platform for users who deal with visual content like Images, GIFs, and videos.
As far as text-based blogging is concerned, features can be somewhat limiting.
The service is free, but your blog will function under the tumblr.com subdomain. You can get a custom domain to replace it which costs money.
Can be difficult to transfer your Tumblr blog content to other blogging platforms.
5. Medium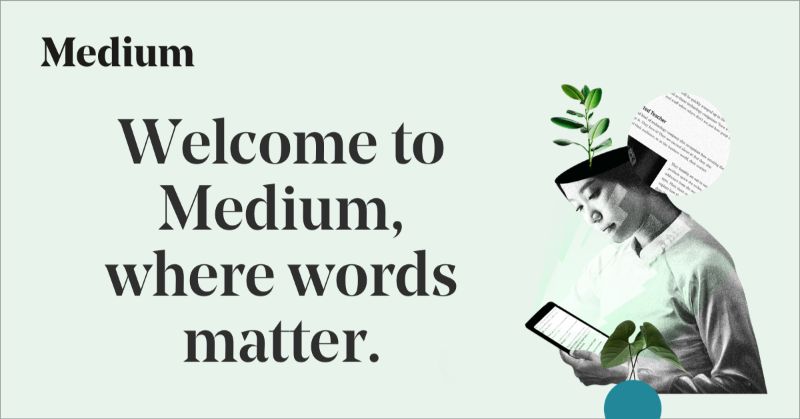 Medium is one of the largest online publishing platforms which you can easily leverage for your blogging needs. Creating an account is as simple as signing up with your email address with support for social login, and you don't have to worry about paying a dime. Once you have created an account, you can start writing blog posts a.k.a "your story." You will be given access to a powerful WYSIWYG content editor to help you create your posts.
Once you publish one of your writings, it will be featured to a massive audience comprising of over 60 million readers. You can even monetize your content by signing up with the Medium Partnership Program which pays you money based on how much traction your posts are generating.
Features:
Extremely user-friendly.
Built-in WYSIWYG content editor.
Instant access to a user base of 60 million readers.
Professional looking blog layout with plenty of white spaces for improved readability.
The perfect platform for entrepreneurs and self-improvement related topics.
Limited in terms of customization choices. All Medium blogs carry the same visual aesthetics.
Option to earn money based on how many people love – "claps" your posts.
No option to have a custom domain name.
6. HubPages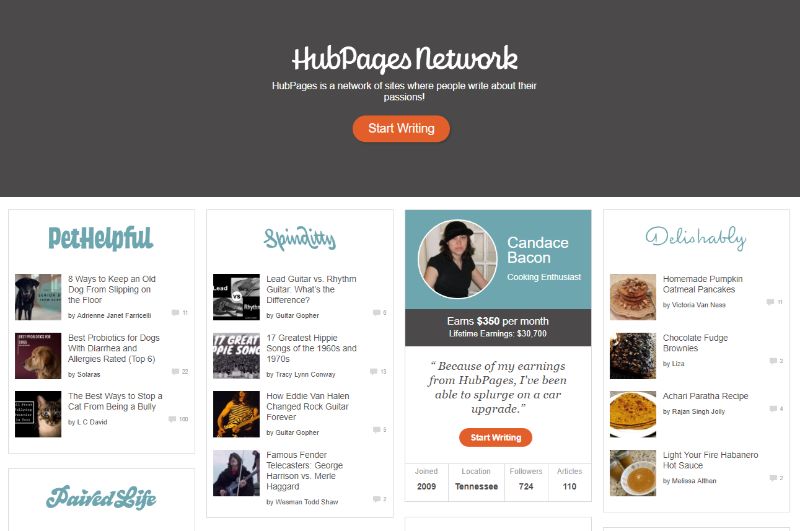 HubPages is a revenue sharing website where you can upload articles and earn payments courtesy of adverts and affiliate links. You can basically consider it as a free blogging platform that gives you access to ample customization options, and an easy to use "hub" to post all your articles and blog posts. Then you can add Google Adsense and Amazon Affiliate links to start monetizing your content. HubPages also has its own advertisement program to help you make a profit.
However, it is worth noting that in Google's eyes, HubPages is categorised as a content mill comprising of very thin content. As such, they are penalized by the algorithm and doesn't rank high enough to fetch the amount of traffic you need to make much revenue. But if money making isn't your end goal, then the platform is worth trying out and boasts useful blogging features.
Features:
Extremely easy to use with plenty of customization options.
Option to add polls, news links, pictures, slideshows, and even videos, to help you create rich content.
Plenty of monetization options.
Not an SEO-friendly platform and is penalized by Google's algorithm.
7. Jimdo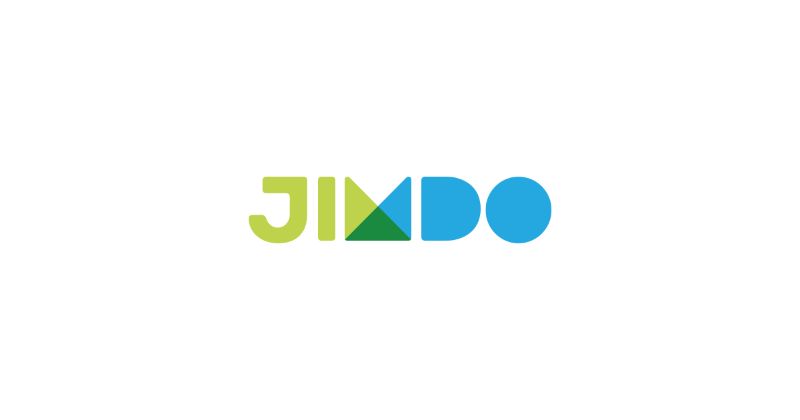 Jimdo is a fully featured website builder that gives you access to a front-end drag and drop enabled editor, as well as an artificial design intelligence (ADI) to help you create a website tailored to your needs. Designing options are plentiful, but with the ADI solution, your options are a little bit limited.
Creating a blog with Jimdo is as simple as clicking through a couple of buttons. In terms of blogging related features, you will get the features that can help you track readers, use analytics to study reader behavior, the option to split posts into categories, set up an RSS feed, manage comments on your posts, create social bookmarks, and much more. All these make Jimdo the go-to free blogging platform for people looking for a feature extensive platform.
Features:
Drag and drop enabled front end, website builder.
ADI functionality to help you create a blog in a jiffy.
Plenty of designing options.
A handsome collection of blogging features.
Free to use, but needs to operate under a .jimdo.com subdomain.
8. Weebly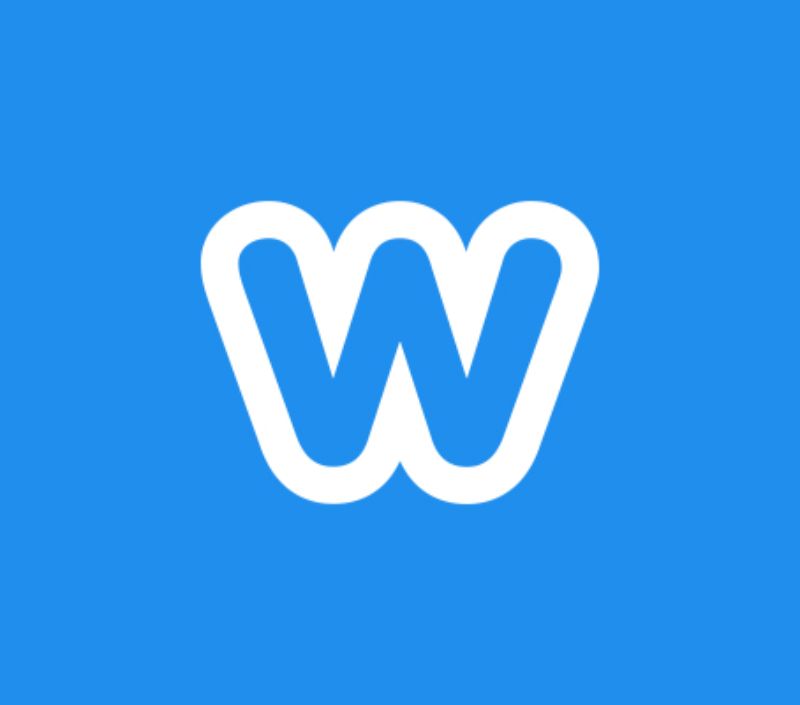 Much like Wix, Weebly gives you access to a drag and drop powered frontend website builder. However, here you have more options to help you create a richer blogging experience for your users. You can just point and click to create a new blog post and publish it for the whole world to read. But with that being said, the free blogging platform is somewhat limited in terms of customization.
You will get access to Weebly themes to change the look and feel of the website. But these are not as powerful as WordPress themes, nor is it as good looking as Wix templates. However, the platform's strength lies in its ease of use and in the fact that it handles all technical responsibilities to help you set up a blog as seamlessly as possible.
Features:
Extremely beginner friendly and handles all background technical requirements.
Drag and drop enabled frontend website builder for a WYSIWYG designing experience.
Plenty of useful blogging features including option enhanced comment management, post scheduling, social sharing, and so on.
Lacks on the customization department.
Can help you create a blog for free but under the subdomain weebly.com.
Other features and insights can be read on this Weebly review.
9. Joomla.com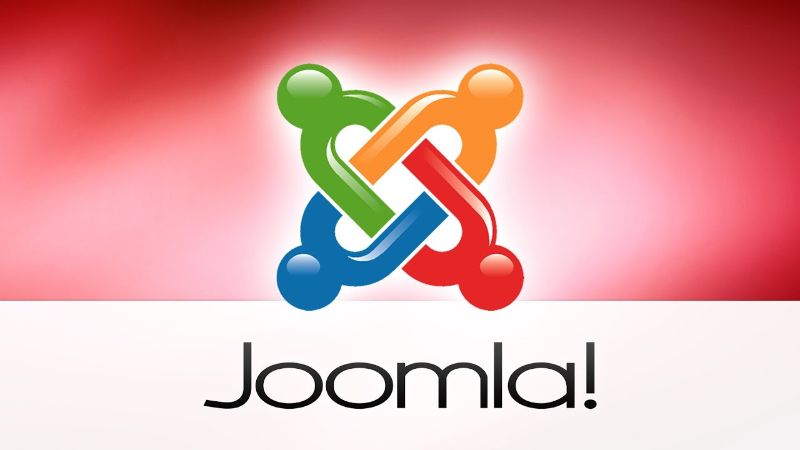 And for the final free blogging platform on our list, we have Joomla.com. Similar to WordPress, Joomla is one of the popular CMS in the market, only second to WordPress. And just like WordPress, Joomla also has a free hosting service dubbed Joomla.com.
In terms of functionality as well, it is similar to WordPress.com in almost all aspects. Users will be able to create a Joomla powered website and start writing blog posts, but will be limited in terms of customization freedom and editing options, which isn't the case with a self-hosted version of Joomla. However, you can avoid the technical headache associated with launching Joomla on a self-hosted platform, as Joomla.com does offer the ease of use and beginner friendly UI to help deploy your blog in a matter of clicks.
Features:
Easy to use and beginner friendly.
Gives you access to all the Joomla features to help you build your website/blog.
Limited in terms of third-party templates and extensions to add extra functionality.
Free to use, but will function under the .joomla.com subdomain.
In Conclusion
So these were our picks for the top 9 free blogging platforms that you can use to expand your online presence. We hope you found this read to be helpful, and it helped you find the best platform to start your blogging career.
As such, if any users have used any of the free blogging platforms mentioned here on the list (or even outside the list), then please share your experience in the comments below. Your fellow readers, who are new to blogging, will highly benefit from your insight, and you might even help them find the right free blogging platform for their particular needs.
If you are perusing complete freedom and highest personality, you may consider starting a blog with WordPress.