We all want our websites to be more interactive with increased engagement rates and decreased bounce rates. This is possible if users like our site/content, but how to know whether or not they will? If your site is powered by WordPress, the problem can be easily resolved by using a survey WordPress plugin to collect user opinion.
Why Should You Use A Survey Plugin For Your WordPress Website?
A WordPress survey plugin will enable you to add surveys and polls to your WordPress websites which users can use to prove feedback and share opinions on questions you have asked. This can be anything from what type of content they want to read next, to comments regarding the present condition of your website.
And so, for the purpose of this read, we have put together a list of the 8 best free survey plugins for WordPress. So without further ado, let's get started:
Top Survey Plugins for WordPress
1. Formidable Forms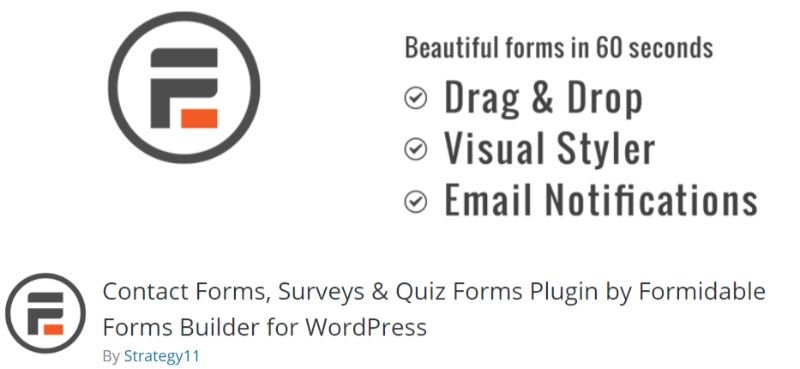 For the first survey plugin on our list, we have Formidable Forms. Now technically, this WordPress plugin is dedicated to helping you build online forms that you can showcase on your site's pages and posts. However, it does come with all the necessary bells and whistles to help you create survey forms, which makes it relevant in the context.
On top of that, this is one of the most advanced and feature-rich form building plugins on the market. You get access to a dedicated drag and drop form builder interface coupled with loads of customization options, to help you create original and unique forms to take surveys.
Features:
And much more.
2. Quiz And Survey Master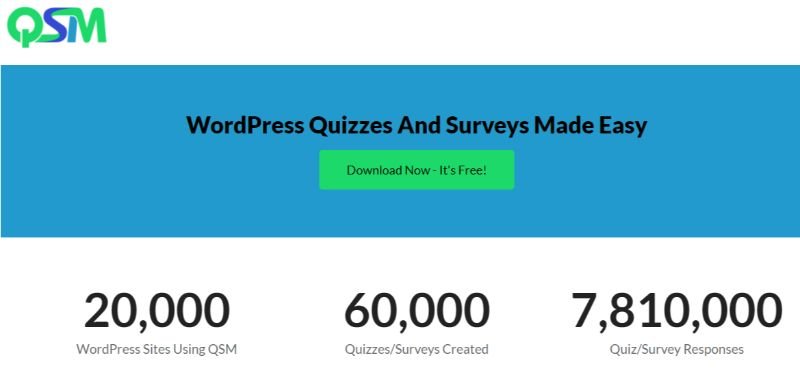 Quiz And Survey Master, as the name implies, is a WordPress plugin that can help you create quizzes and surveys for your WordPress website. The main feature highlights of the plugin are its customizability and ease of use. In fact, in only a matter of minutes, you will be able to create unique surveys for your users, customers, and even employees.
Coming to the customization side of things, the plugin only gives you complete control over typography, option to organize different surveys by assigning categories, and access to different question types using elements like radio buttons, checkboxes, true or false questions, fill in blanks, and much more.
Features:
And much more.
3. OpinionStage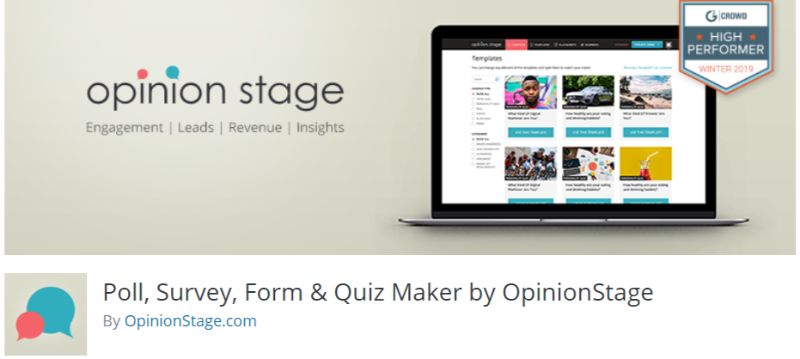 OpinionStage is a powerful survey plugin which apart from helping you create rich survey forms, can also help start polls, build quizzes, and even make a basic contact form for your WordPress website. However, here we are mainly interested in the survey form building potentials of the plugin.
You will get access to loads of useful features including the option to include images and videos in your survey to get accurate feedback from your users. The surveys can be made dynamic with support for conditional logic so that users are asked relevant questions. And to top it all off, you will get access to a insightful statistic dashboard to help you understand all the data you just collected.
Features:
And much more.
4. Forminator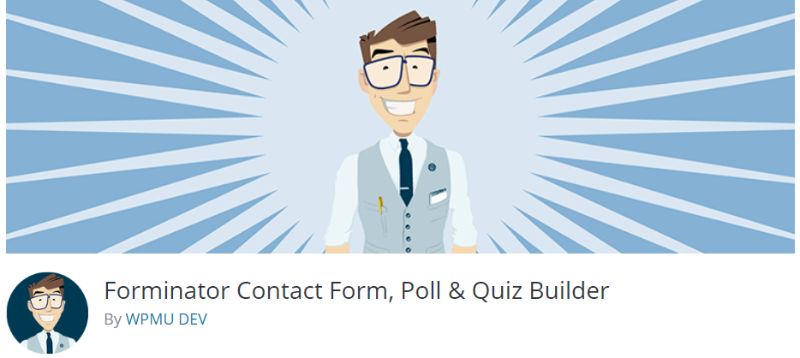 Forminator, much like some of the other survey plugin on the list, isn't completely dedicated to helping you create surveys, but can also be used to create contact forms, polls, and quizzes. However, it differs from the other plugins on the list thanks to its support for an intuitive drag and drop form builder, widgets that can take user feedback, and much more.
On top of that, the plugin also provides integration with hundreds of different apps so you can get more benefits. You will even get access to a dedicated Gutenberg Block to add surveys and different form types to your site's posts and pages. Google ReCaptcha is also implemented to help prevent spam, so you only collected feedback from real humans.
Features:
And much more.
5. GetSiteControl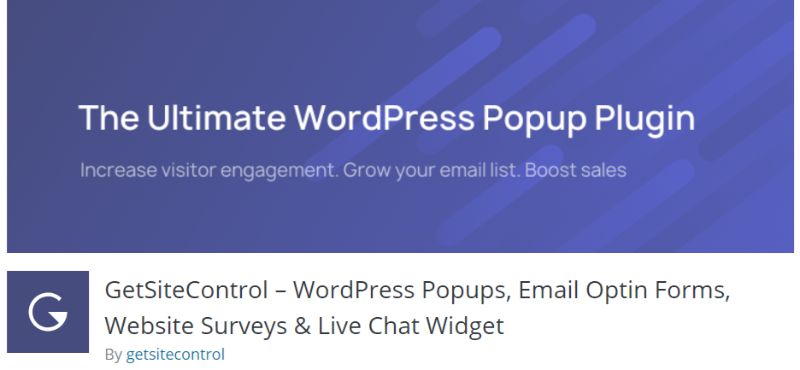 GetSiteControl is a WordPress plugin that can help users create popups, email opt-in forms, live chat widgets, and yes – even website surveys. Surveys can be created in the form of a quick poll or a multipage questionnaire.
This allows you the flexibility to get detailed answers or maximize the comfort of your survey takers.
Features:
And much more.
6. WordPress Survey & Poll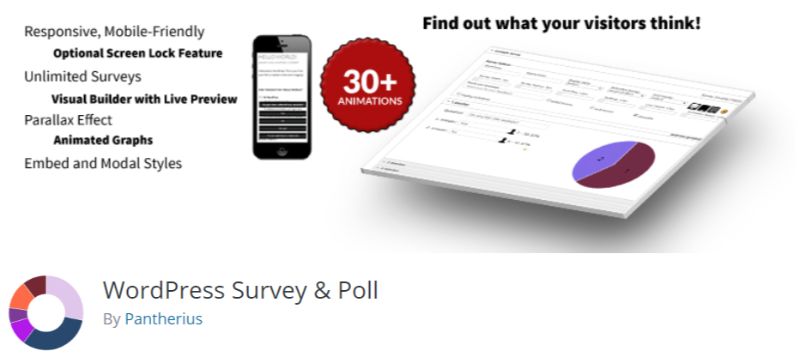 Here we have a survey plugin for WordPress websites totally dedicated to helping you collect valuable user feedback as seamlessly as possible. As you can guess by the name, WordPress Survey & Poll allows you to create surveys as well as polls to help you gather information from your user base.
With that being said, the main feature highlight of the plugin would be its rich customization options, and access to all the necessary bells and whistles to create beautiful and engaging surveys.
Features:
And much more.
7. Poll System
Poll System is a rich survey plugin for WordPress boasting a lot of useful features to help you create polls and surveys for collection user opinion and feedback. You will get access to a feature-rich back-end, riddled with different options to help create a functional survey or poll.
With the plugin, you will be able to create responsive and mobile-friendly polls & surveys on your website. You can display them using widgets, or embed them directly to your posts and pages.
Features:
And much more.
8. YOP Poll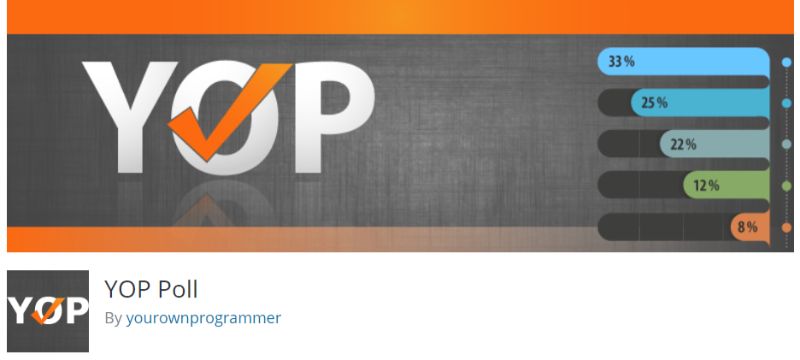 And now for the final WordPress survey plugin on our list, we have YOP Poll. It features a boatload of features to help you integrate rich polls and surveys in your website. For example, you can have polls boasting multiple choice answers, multiple selection answers, scheduled posting, and much more.
All these can be easily managed from the intuitive backend dashboard which comes along with the plugin. Here you will find options that let you track and manage all these surveys and polls, and even access insightful analysis to learn about your audience's preferences.
Features:
And much more.
In Conclusion
So these were our picks for the top survey plugins for WordPress websites. Do let us know if you found the read to be helpful. We might not have created a poll or survey to take in your opinions, but the comment section is open for discussion.
Also, veteran and experienced WordPress users are welcome to share their strategies involving surveys and polls. Your fellow readers will surely benefit from your insight.
If you also want people to rate your service or products, you may also want to see our picks of the best rating system plugins for WordPress.