The Gutenberg editor finally adds a native solution for WYSIWYG content creation for WordPress. However, its collection of only 30 content blocks can limit your ability to create rich posts and pages. With that being said, there are plenty of new WordPress Gutenberg plugins in the market that allows you to extend Gutenberg Blocks by adding more modules in the library.
Why Do You Need Gutenberg Blocks Plugins If You Can Use A Page Builder Plugin?
Gutenberg is a native solution whereas page builders come from third parties. Albeit page builder comes with a lot of useful features, it also makes it quite heavy at the same time. Since Gutenberg is a native post/page editor, it is not adding extra load on your site.
Now, the new Gutenberg block plugins only provide new blocks. This makes them are far more lightweight compared to dedicated page builders, whereas granting you comparable toolsets for creating similarly rich layouts.
Top Gutenberg Blocks Plugins
1. Gutenberg Blocks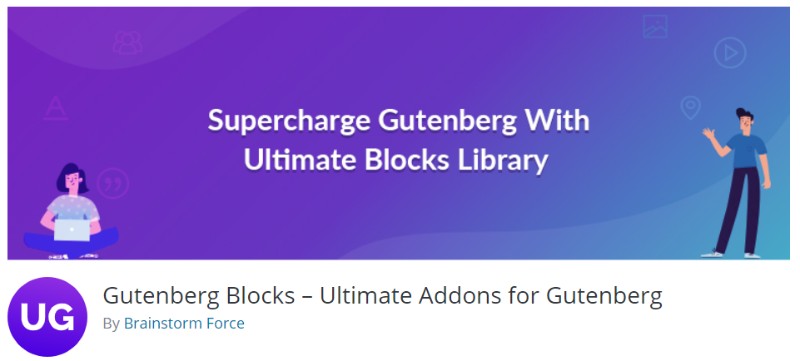 Starting off our list we have Gutenberg Blocks WordPress plugin. It comes with a massive blocks library which basically puts the new WordPress editor on steroids. And if that's not all, the plugin also gives you access to over 20 prebuilt free to use starter sites designed using the Gutenberg and the advanced blocks you get from this plugin.
Once installed, the plugin will also recommend you to use Astra WordPress theme. It is free to use and is designed solely using the blocks from this plugin. With the plugin enabled and powered by Gutenberg, you will get access to front-end customization support, and deep integration with WooCommerce plugin, learnDash, & similar plugins.
Features:
Adds over 20 more Gutenberg blocks to help design your website.
Offers 20+ pre-built ready to use website templates as well.
If using Astra WordPress theme, enables option from front-end customization.
And much more.
2. Atomic Blocks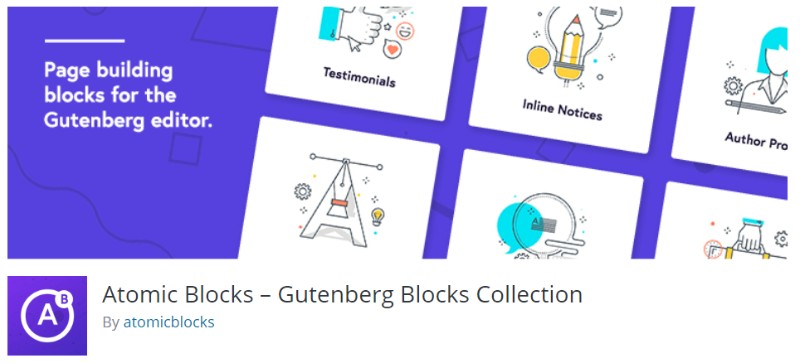 Next up we have Atomic Blocks WordPress plugin. It can help you extend Gutenberg blocks by introducing 12 new powerful design blocks into the system. Starting from Pricing blocks to Call-to-Action blocks, and Testimonial Blocks, the extra modules will help you create a feature rich website.
And just so you don't have to build from scratch, the developers behind the plugin has also put together the free Atomic Blocks Theme. All the plugin blocks are used in this theme and thus be easily tweaked via the Gutenberg editor. A premium theme is also available called Revolution Pro, in case you are looking for more advanced functionalities.
Features:
Adds 12 new Gutenberg compatible blocks to your website.
Blocks compatible with free WordPress theme – Atomic Blocks Theme.
Also compatible with premium WordPress theme – Revolution Pro.
And much more.
3. Stackable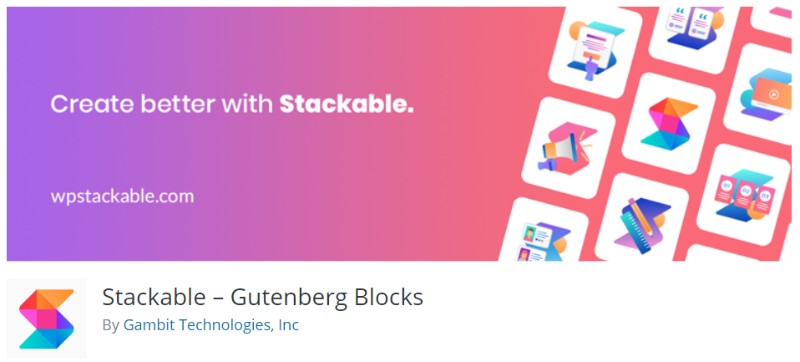 Stackable WordPress plugin introduces a number of feature-rich Gutenberg compatible blocks on your site. It is ready out of the box and will allow you to use all the different blocks to create powerful layouts from the get-go.
Apart from adding more design blocks into the CMS, the plugin also comes with the free Stackable theme. This gives you a platform to base your site structure. You will also get access to a premium version of the plugin which will give you access to more premium layouts, a CSS customizer, and a bunch of advanced effects.
Features:
Extend Gutenberg Blocks list by introducing 23 more powerful blocks.
Comes with the free Stackable WordPress theme.
Access to over 50 premium layouts. (premium)
Access to a bunch of advanced effects. (premium)
CSS customizer. (premium)
More blocks to be added in the future.
4. Gutenberg Blocks and Template Library by Otter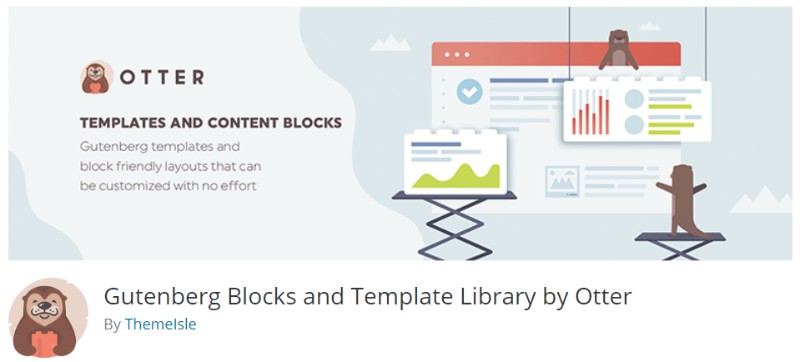 As you can already guess by the name, here we have a WordPress plugin by Otter that introduces a bunch of Gutenberg Blocks and a rich Template Library on your website. But despite its collection of awesome features, the plugin is extremely lightweight and adds minimal load on your site.
It introduces a useful collection of blocks on your site that not only helps enrich your site's UX and UI but also enables you to create complex layouts. For example, you will get access to a Section Block which will let you add columns just by using Gutenberg.
Features:
Extend Gutenberg blocks by adding 12 useful blocks.
Powerful Section Block allows you to add columns to your page structure.
A bunch of ready to use templates are also available for quick site-building.
And much more.
5. CoBlocks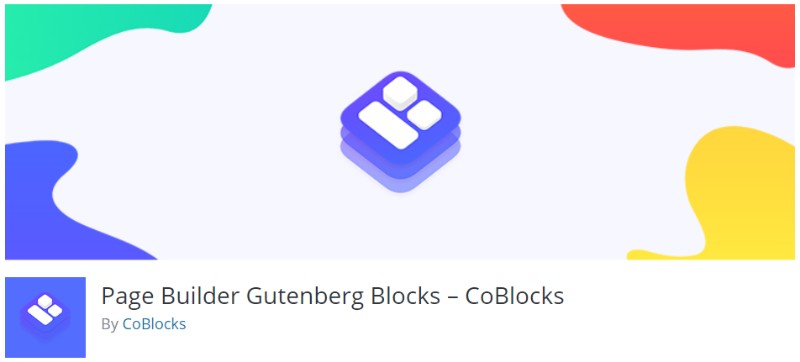 CoBlocks WordPress plugin adds an innovative collection of blocks which can help you with page-building purposes. Needless to say, the blocks can be used by the new Gutenberg editor and can help you add rows and columns to create unique layouts on your website. In fact, instead of looking at it as an option to extend Gutenberg blocks. You can consider it as a full-fledged page builder.
Besides helping you create unique layouts, you can also use it to add dynamically generated content areas, and responsive margins and paddings to your site. A bunch of useful customization options is also included to help you with typography controls, color customization, and so on.
Features:
Adds 16 new Gutenberg compatible blocks on your website.
Powerful site builder
Allows you to create custom layouts as well as tweak paddings and marginson content areas.
Full customization control over typography and colors.
And much more.
6. Advanced Gutenberg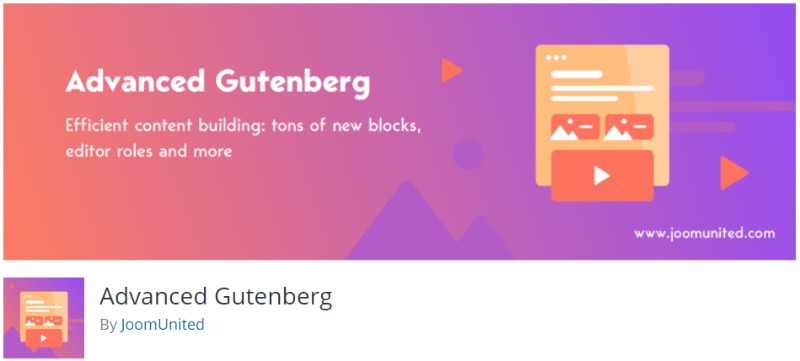 Advanced Gutenberg adds all the extra and necessary designing blocks missing in the default Gutenberg editor making it fully capable of creating professional-grade websites. The plugin also adds user edition profile configuration to take better control of your site's design, if you are working as a team.
The plugin adds over 20 special blocks to your Gutenberg editor, including advanced image-blocks and video-blocks to help you take more control over your media content. Basic customization options are also added including support for Custom CSS.
Features:
Create edition profiles and add users or user groups to these profiles.
Option to select block configuration for each edition profile.
Custom CSS styles.
Extend Gutenberg blocks with 21 advanced blocks.
And much more.
7. Block Gallery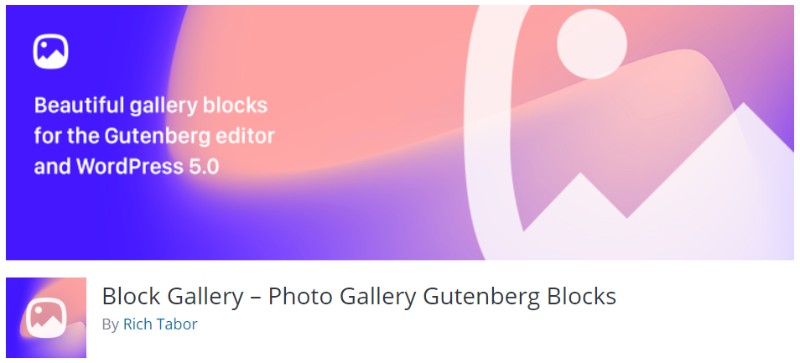 Block Gallery, is a Gutenberg compatible gallery blocks suite for your WordPress website. The plugin is perfect for users dealing with a lot of image files on their website and can help you curate them in custom-made galleries.
The plugin helps incorporate all necessary design blocks which are compatible with Gutenberg's drag and drop gestures to help you create unique galleries on your website. But with that being said, you only get access to Gutenberg blocks for designing galleries and nothing else.
Features:
Extend Gutenberg blocks by adding Masonry Gallery, Stacked Gallery, and Carousel Slider blocks.
More blocks are on the way.
Plenty of customization options.
All blocks are fully responsive and mobile-friendly.
And much more.
8. Extra Block Design by StylistWP

Unlike the other plugins on the list which helps to extend Gutenberg blocks by adding more powerful and innovative blocks, this plugin introduces a boatload of styling options for customization purposes.
The plugin brings in over 60 extra styling options with which you can style almost any Gutenberg blocks. On top of this, a CSS editor is also included for adding custom tweaks. Best of all, the plugin is also compatible with all the other Gutenberg block plugins mentioned on the list, making it a valuable asset in your site building process.
Features:
Adds over 60 designing options to Gutenberg blocks.
Comes with an inbuilt CSS editor.
Compatible with popular page builder plugins like Visual Composer and Elementor page builder.
Allows you to visually stylize contact forms made using Ninja Forms, Contact Form 7, and so on.
Fully compatible with other Gutenberg Block plugins.
And much more.
9. Premium Blocks for Gutenberg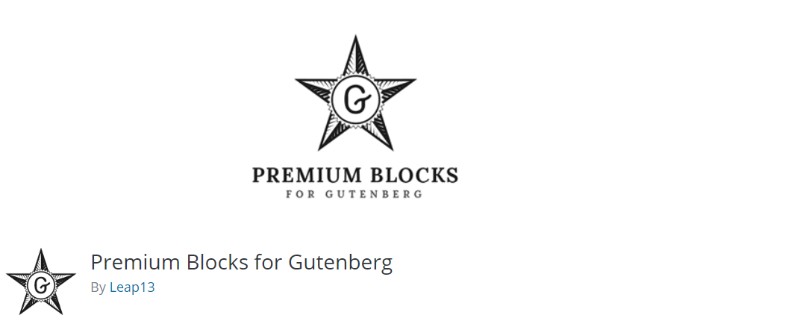 Premium Blocks for Gutenberg gives you access to a bunch of performance-oriented Gutenberg blocks. It follows a modular design and will automatically disable the blocks you are not using for faster performance.
On top of this, if your website is oriented towards a global audience, then you take advantage of the fact that all blocks are translation ready and RTL compatible. Furthermore, new blocks are released with regular updates, so you will never be at a loss for designing options.
Features:
Extend Gutenberg blocks by adding 12 new advanced blocks.
Follows a modular designing approach.
All blocks that are not usedare disabled for faster performance.
RTL support.
Translation ready.
10. EmbedPress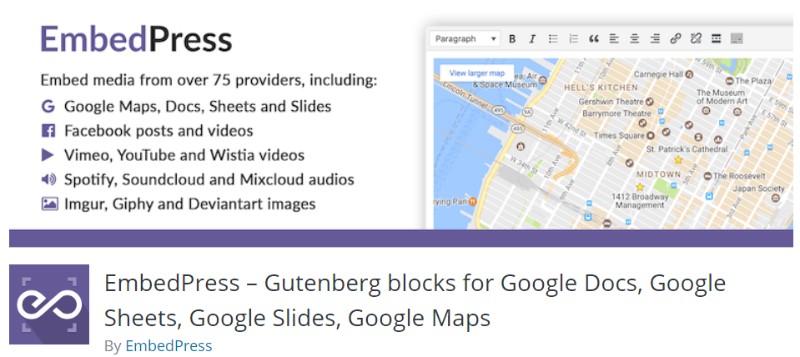 And now for our final entry into the list of Gutenberg blocks plugins is EmbedPress. It allows you to embed Google services into your WordPress website using Gutenberg compatible blocks. Once installed you will notice a new block where you can paste URL links. The block will automatically recognize the content represented by the URL and embed it on your website.
As of now, it is only working with Google services including Google maps, YouTube videos, Docs, Sheets, and so on. Compatibility with more services will be enabled in future updates, where you will be able to use the plugin with Facebook Posts and Videos, different image sites and music websites.
Features:
Allows embedding different content using URL.
Currently compatible with Google services only.
Will support more services with upcoming updates.
In Conclusion
So these were our picks for the 10 best Gutenberg Blocks Plugin to Extend Gutenberg Blocks. Do let us know which plugin seems most promising to you, and if you are interested in augmenting Gutenberg with these plugins to use as a full-fledged page builder.
You may also want to learn how to convert existing WordPress posts to Gutenberg blocks.