Membership plugins can help you create a highly engaging email list. It can help you generate recurring income. Most importantly, it will help you build a list of a loyal registered member and transform your site into a fully functional membership site. Want to achieve this?
If yes, then you need a right plugin for achieving this on your WordPress site. Remember, one wrong decision can be hard on money, time and resources.
Look over our picks for the best free WordPress membership plugins, and decide which one suit you best.
Top Free Membership Plugins for WordPress
1. Ultimate Member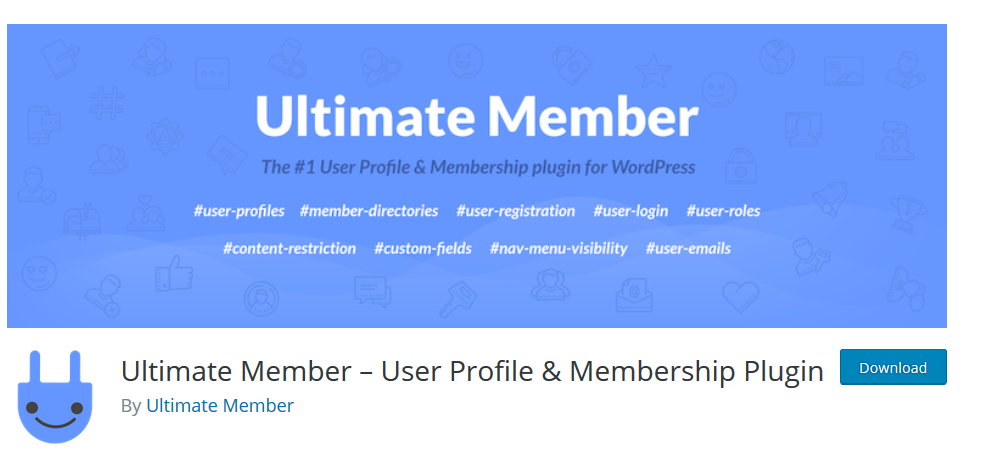 Ultimate Member is one of the most popular WordPress membership plugins that attains more than 100,000 active installers. So, if you want to build communities, then this plugin serves you right. Since it doesn't focus more on selling paid memberships; but its add-ons can help you find the third party so you can get hooked with WooCommerce. Want to know more?
Key features of Ultimate Member
It is a free plugin but if you want to avail additional features; get hooked with their free extensions; terms and conditions, Google reCAPTCHA and online users. However, they are also offering paid extensions starting from $25-45, or extension bundle package starting from $199.
Download Ultimate Member Today
2. WP-Members Membership Plugin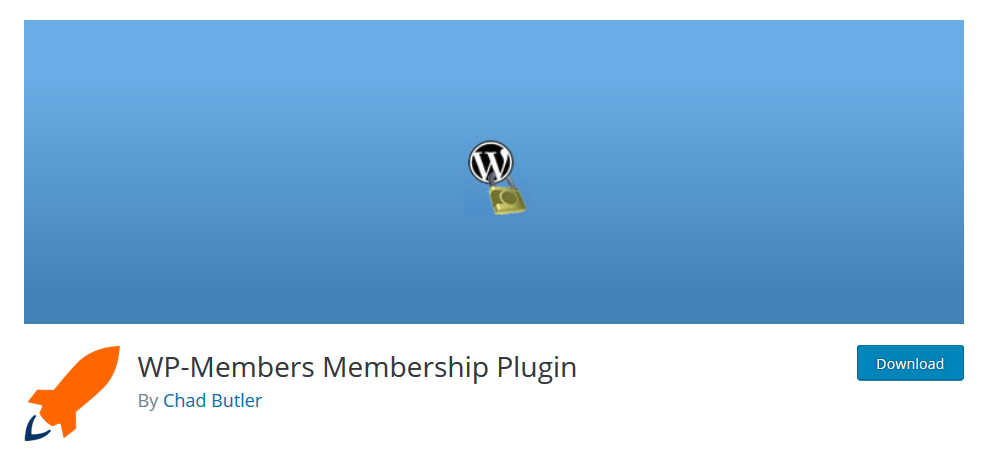 WP-Members developed by Chad Butler is another free membership plugin attracting more than 80,000 active installations. Remember, this plugin requires some coding knowledge. To make it fully functional and to attain the best out of it; you need technical skills and techniques. However, it is best if you want to modify the outlook of it and add specific restriction to its content.
Key features of WP-Member
Everything above is free; however, if you want to avail additional features get hooked with their premium support starting from $ 59. However, its WP-Members Pro Bundle offers $ 125, and its life tome Package is for $499.
3. Simple Membership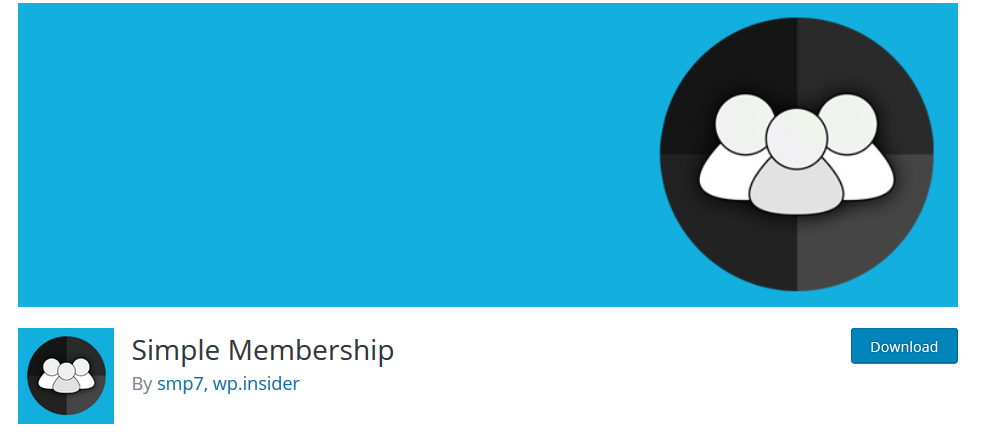 Simple Membership as evident from the name is a simple, easy to use and flexible membership plugin best for beginners. With the help of this plugin, you can easily and quickly set up unlimited membership according to your level and protect your post and page. It offers a user-friendly interface where all the members can edit any post or page.
Key features of Simple Membership
That's not all! To know more about this plugin log onto WordPress and click simple membership plugin. If you inclined with this plugin; click below.
4. Paid Membership Pro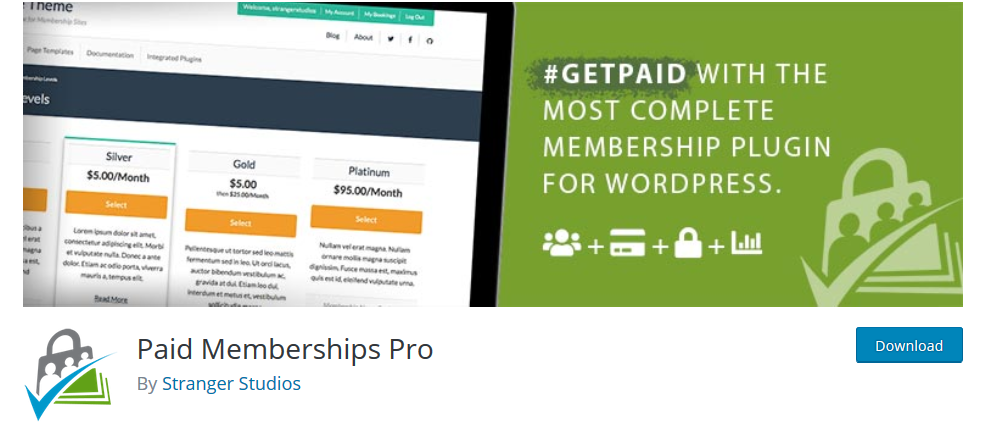 Paid Membership Pro is another free and remarkable plugin that can help you restrict content on your WordPress site to selected users of your choice.
Key features of Paid Membership Pro
It provides users with a flexible pricing and free trial period. However, if you believe its free version is not serving your purpose, try their premium add-ons. They are offering over 60 premium add-ons that are effective, efficient, customizable, and provides a wide range of features. Their premium version supports documentation, premium content and member only forums and much more.
5. S2 Member Framework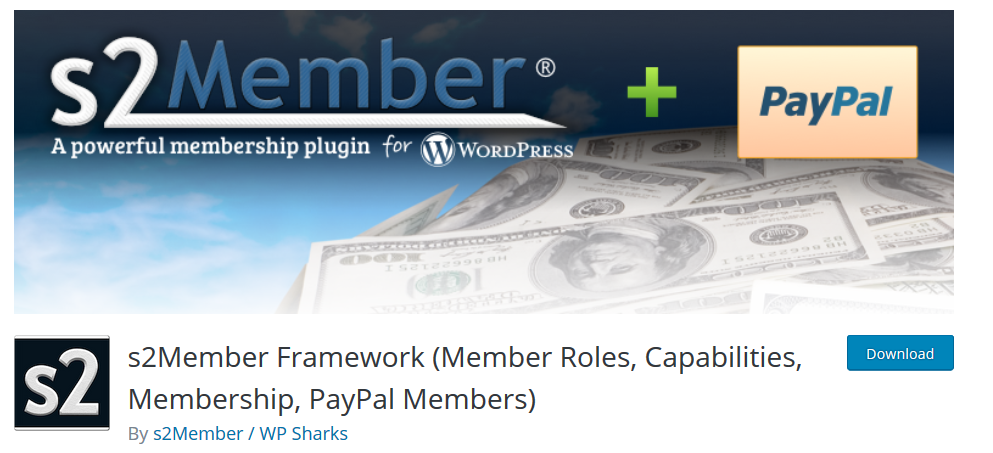 S2 Member Framework is a powerful yet free membership plugin that can protect your WordPress posts, pages, tags, categories, URLs, and BuddyPress/bbPress. This plugin also can protect the portion of content within posts, pages, themes, downloadable files, streaming videos, and various plugins.
Key features of S2 Member Framework
If you want to avail the pro version of this plugin; it is readily available to download for a fee of $89. However, if you ask us; their basic plan includes all the detail features; that make it among one of the Modern Membership Plugin.
6. Restrict Content
Restrict Content Pro is a light-weight plugin but offers extensive features. Therefore, with the help of this plugin, you can easily create a fully-featured membership site. Want to know more?
Key features of Restrict Content Pro
Their premium version is also available that offers additional features starting from personal package $ 99 per year for a single site with 12 official free add-ons. However, their most popular is a professional package for $249 per year offering 17 pro-add-ons, 12 official free add-ons and a wide range of other features.
7. Groups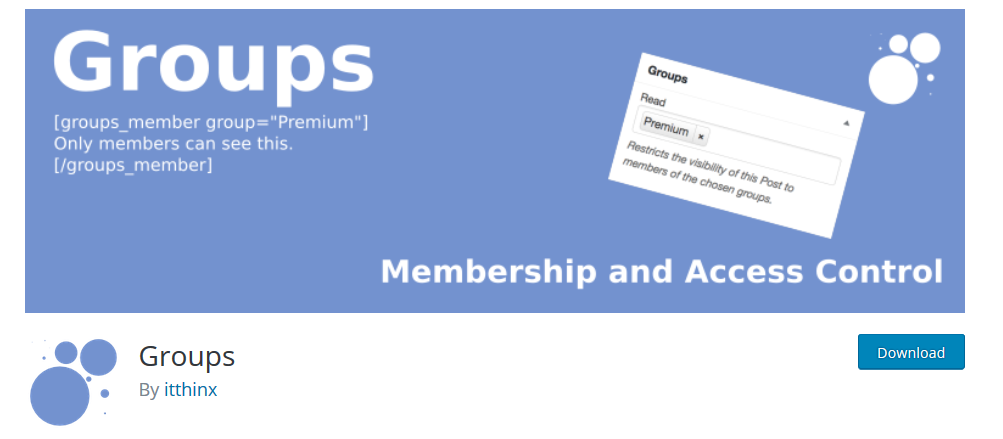 Are you in search of group-oriented memberships and content access control solutions? If yes, then Groups will help you provide a group-based user membership management solution, group-based capabilities and access control for content.
Key features of Groups
Most importantly, if you believe that the above features are not enough for you; then you need to look into the Group Extensions.
8. Membership & Content Restriction – Paid Member Subscriptions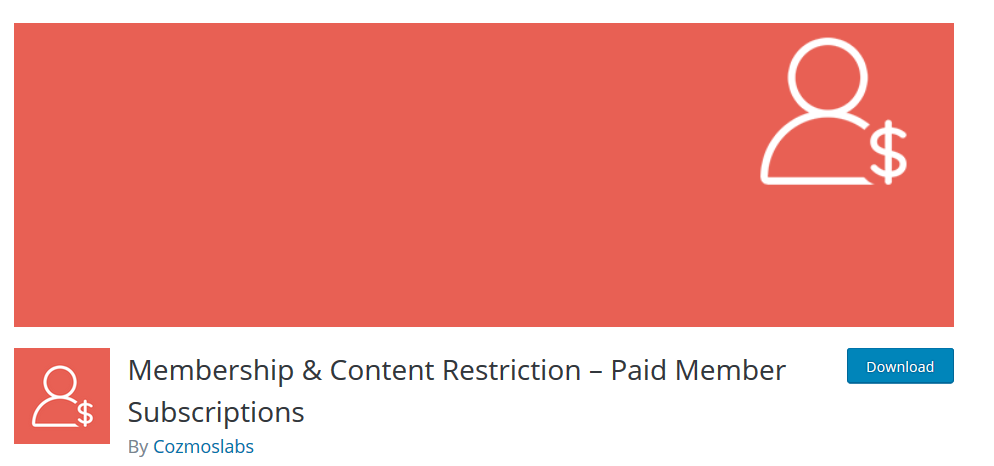 Paid Member Subscriptions is another versatile membership plugin.  It allows users to accept member payments, manage members, create subscription plans and restrict access to premium content.
Key features of Paid Member Subscriptions
Download Paid Member Subscriptions
9. WP User Frontend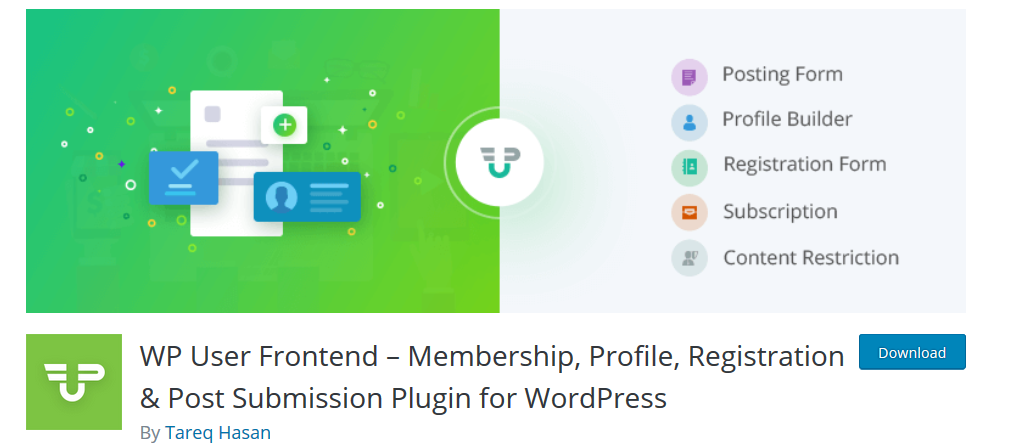 If you are looking for a front-end builder plugin for free. Then, WP User Frontend is the right choice. It is not just a membership plugin but a profile, registration and post submission plugin too.
Key features of WP User Frontend:
That's not all! It offers a wide range of other services. Check out their complete list of features on WordPress.org. However, if you want to avail their Premium Version; it's just rocking it. Their Personal Plan starts at $ 49/ year; offering all-in-one frontend solution for WordPress. They are also offering a Professional Plan for $ 89/year and Business Plan for $ 159/year. However, if you want to stick with their basic plan; click below.
Wrapping Up
We hope this article helped you find the best membership plugin for your site.
Which WordPress membership plugin did you finally choose? Is there any plugin we missed? Comment in the comment section below!
For now, you are all set to create a membership site of your own using one of these membership plugins.