Do you want to take input from users about your products and services? Do you need to increase customer interaction on your website?
If you are running your blog with WordPress, then a WordPress Review Plugin can help you maximize customer interaction on your website. In today's digital world, users seek online reviews to know about the quality of a product or service. The online reviews help in building customer confidence. So, reviews help you spread a 'Word of Mouth' through digital marketing platforms such as social media.
WordPress has made it easy for websites to take reviews from users by using simple plugins. The website owners do not need to integrate or install separate paid tools and software for taking user reviews.
Why You Need A WordPress Review Plugin?
The user interaction on WordPress websites is one of the most amazing features that can help businesses in devising their marketing and sales strategy. Interestingly, every business needs customer reviews. However, they cannot do it by physically going to each customer.
So, here the review plugins help you. You can choose from a long list of review plugins for what best suits your needs. Unfortunately, it is not so easy for a business to find out the best plugins for their website.
Therefore, we have picked best WordPress Review Plugins for you and we will be discussing their features in this article.
The Best Free Review Plugins for WordPress
1. Site Reviews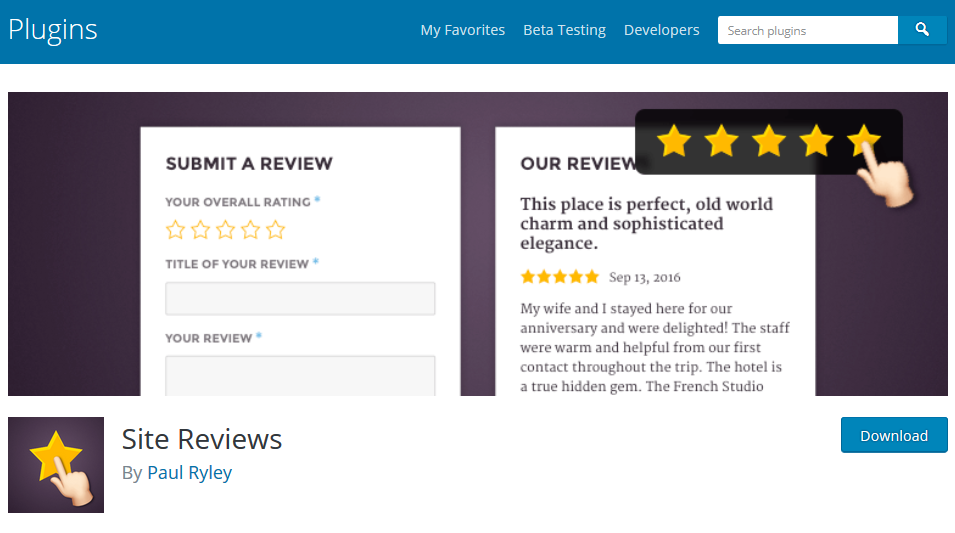 Do you want to embed ratings on your website for taking user reviews? Or you need a WordPress Plugin with ratings in stars from 1 to 5?
Site Reviews allows you to integrate ratings with your website. You can take user ratings with a star ranking system. The star ranking is one of the best ranking systems to take user input about products and services.
So, Site Reviews has made it simple and easy for you. Site Reviews is compatible with all WordPress websites.
Features:
What else do you need to know about this multi-functional plugin?
It helps you to arrange the best reviews in the top to bottom order. You can never miss the best reviews. Users can also check individual ratings. Users can log in with their credentials to give ratings. This feature adds an extra layer of security for ratings and reviews by the users.
2. WP Product Review Lite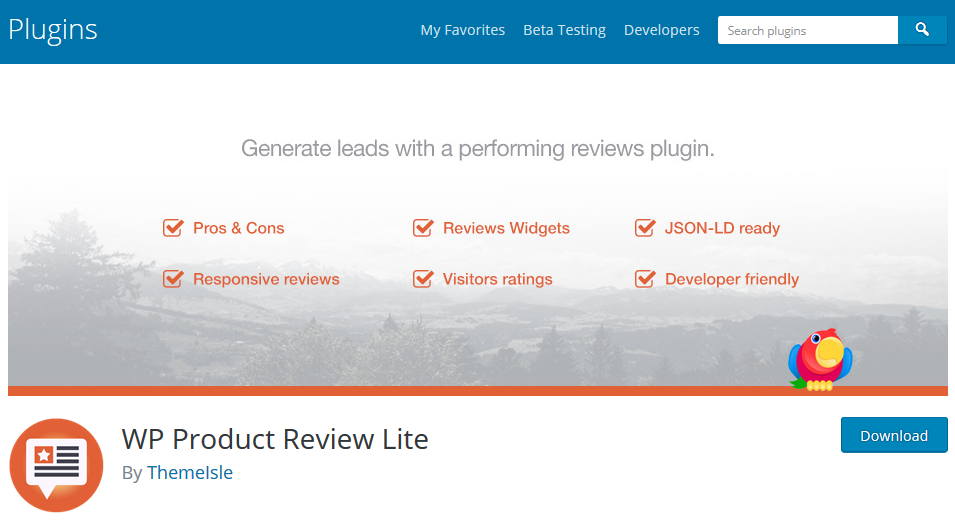 WP Product Review is another WordPress review Plugin. It helps you to interact with users through comments. It also facilitates the concerns of users which is helpful for your business or website. In this way, you can always hear from your users and customers who are eager to interact with you.
So, how does it work?
It takes user input in comments. You can check for user reviews and reply to them with added Snippets for more functions such as a Buy Now Button.
Features
Offers wide range of customizable options for adding colors and changing icons
Enables support for snippets
Offers options to Add 'Buy Button' in comments
Enables integration with Amazon facility
Offers extensive support from developers
Download button support in posts
3. WP Customer Reviews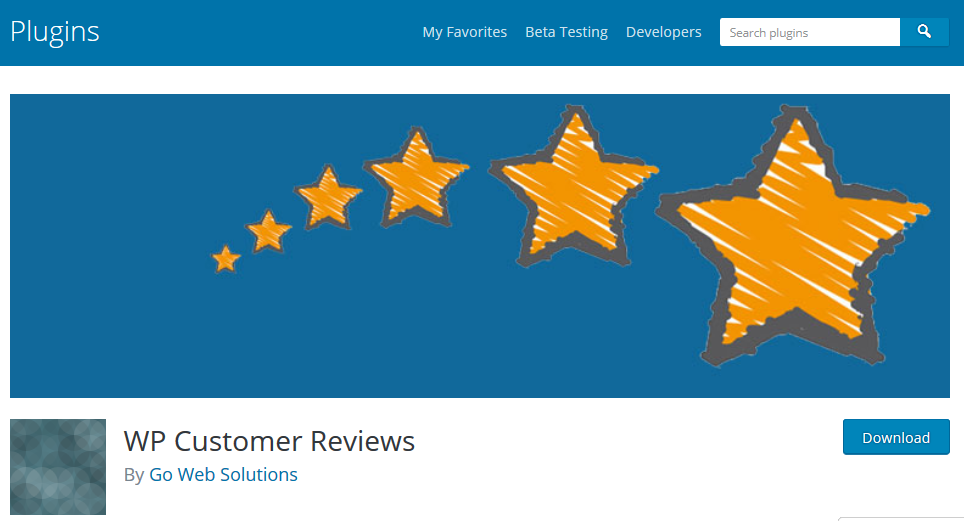 Do you need a WordPress Plugin that adds customer reviews to your blogs? Or do you want to market your products and services along with your blogs?
WP Customer Review helps you to add a separate page for customer reviews on your blogs. It works with WordPress websites. WP Customer Review helps rank your websites, products and services in Google Search.
Therefore, you can get better ranking on Google Search based on user reviews!
Features
Users can choose from which reviews should be displayed
Offers user-friendly interface for visitors
Anti-Spamming for restricting automated programs
Easily customizable with an added option to include more functionality
Customizable external style sheet
Allow users to add custom fields
Offers shortcodes for reviews on individual pages on your blogs
4. WP Google Review Slider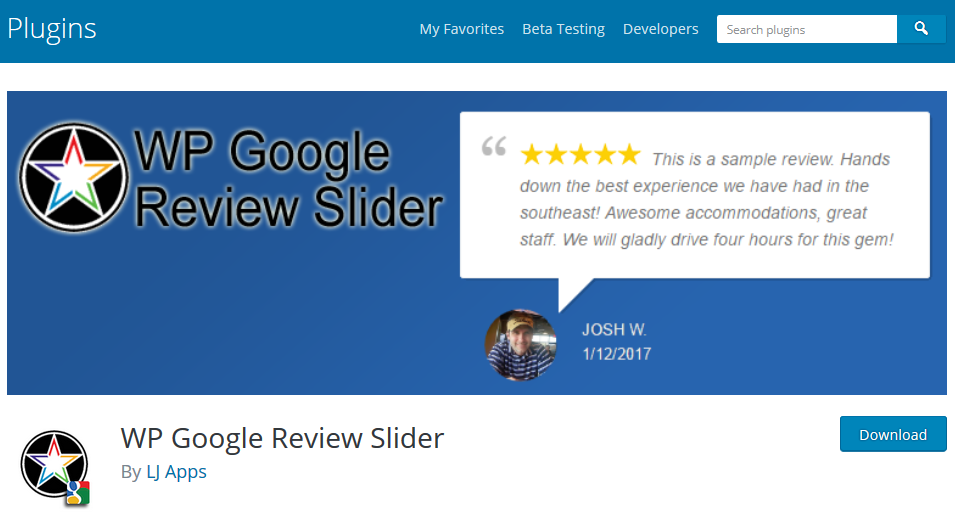 Do you need an embedded Search Engine Optimization (SEO) plugin? Or you want to increase customer interaction?
WP Google Slider allows you to display your Google Reviews of your business on your website. It is indeed an effective approach to market your business and allows the users to get in touch with your website. It offers plugin services with several reviews platforms such as Yelp, Trip Advisor and Thumbtack.
Features:
You can add a slider with WP Google Slider for displaying it on your website
There are other options such as grids and lists to show your Google Reviews on your website
You can choose from reviews you want to display
Widget options are also available for same functionalities
Sorting options for reviews
Hide option for Google reviews without texts
Choose single and multiple rows to display the reviews
Customer support from the developer
You can also add reviews manually
5. WP Review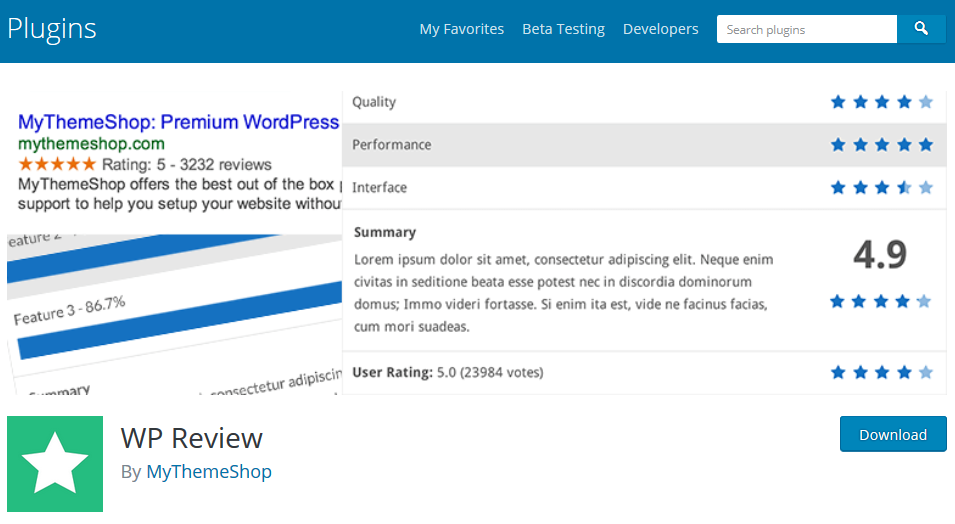 Taking user reviews on WordPress websites has never been easy!
But, you can install WP Review plugin to take input and ratings from users about your products and services. It is easy to use and highly interactive plugin. So, whether you are a blogger or you run your business website, you can always take benefit from this small yet effective plugin.
WP Review takes user reviews and ratings in Stars, Points and Percentage.
Features
Offers three different kinds of rating systems including stars, points and percentage
It is compatibile with Google Snippets
Offers multiple options for colours and position
Allow users to choose two different designs
Offers widget support to review the latest ratings
It is compatibile with multiple WordPress website platforms and technologies
Offers support for custom fields
Allow user support from developers
6. Google Reviews Widget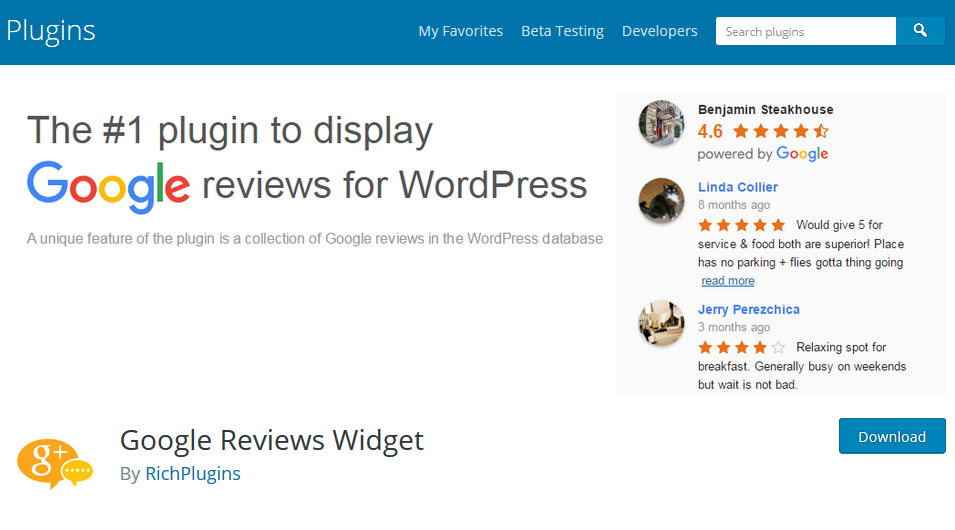 If you want to display Google Business Reviews on your WordPress website or you want to save Google Business Reviews in your WordPress database, then Google Reviews Widget can provide you multiple options to save reviews in WordPress database. You can also display these reviews on your website.
Features
Offers free of cost installation
Users can refresh the reviews
Users can save reviews in WordPress database
Offers option to search the reviews
Enable users to add pagination and sidebar support
7. Facebook Reviews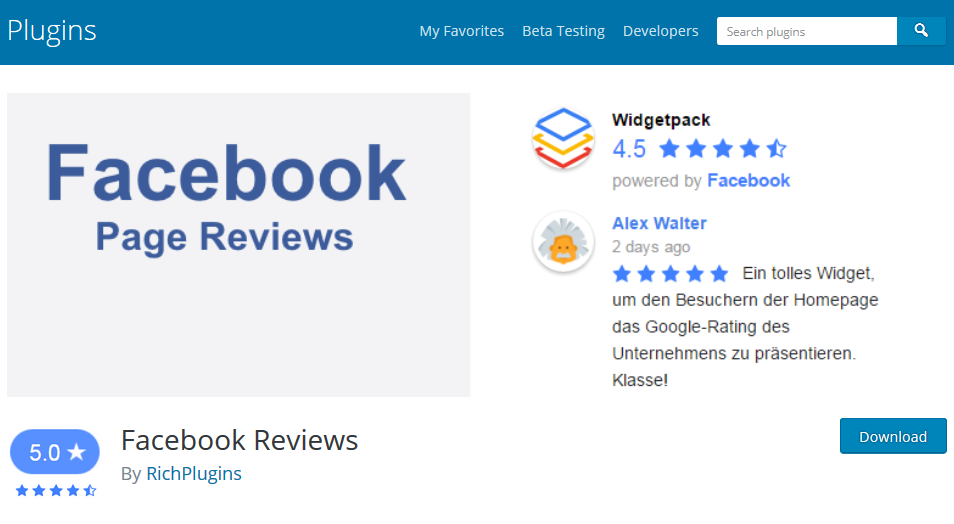 Facebook reviews add a sidebar widget to your WordPress website. You can avail the opportunity of getting more users and feedback with Facebook Reviews. Now, you do not need to think about how to use your Facebook reviews on your website and how to embed your Facebook reviews with your website.
Get Facebook Reviews, a WordPress reviews plugin. Click Here…
Features
8. Rating-Widget: Star Review System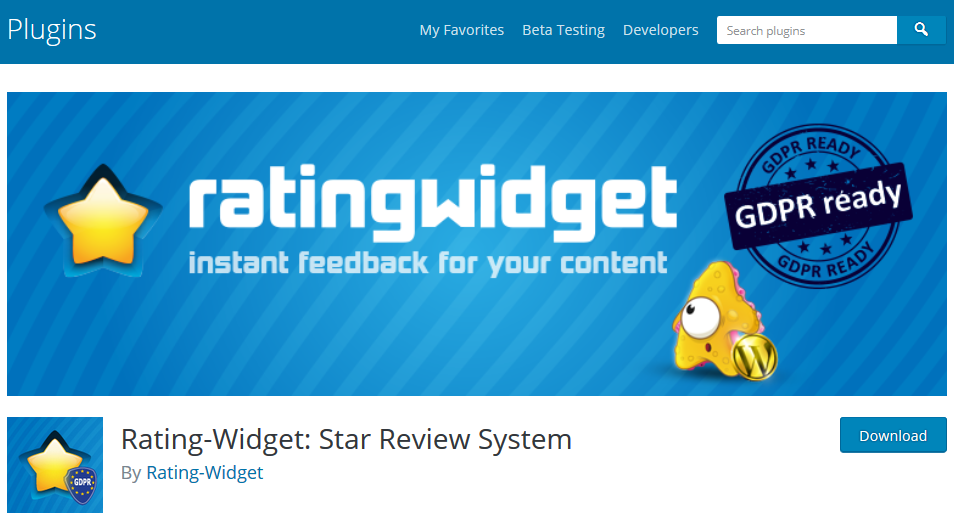 Do you need ratings for comments, posts and pages on your website?
Rating-Widget: Star Review System is a General Data Protection Regulation compliant WordPress plugin. It helps you to get reviews on your website. It offers different review types that are essential for accurate review reporting and ratings. You can customize posts with the help of this plugin to take specific reviews for the customers.
Features
Offers ratings on posts, pages and comments
Offer product ratings
Offer activity ratings
Offer ratings for custom posts
Offer review ratings
Wrapping Up
WordPress review plugins are simple to use and effective tiny tools to enhance the functionality of your website. You can always install these tools to get user feedback and reviews related to your products and services. WordPress plugins have gained importance due to increasing digital marketing trends and business spaces. The online business community needs to hear the voice of their customers. Therefore, these plugins can provide help and support for better user interaction on websites.
So, which plugins suits your website? Let us know in the comments section.
You may also want to see our picks for the best free survey plugins for WordPress to collect user feedback.