An active comments section is a boon to any website/blog. Not only does it help improve your site's engagement level, but also help you get feedback from your users. However, the default comment system that comes with WordPress is very much lackluster.
This is why we are here with some of the best comment system plugins for your website.
Why Do You Need A Third-Party Comment System Plugin?
As we said, the default comment system that comes along with vanilla WordPress is functional but lacks crucial features. For example, it lacks tools for comment moderation and even anti-spam.
Furthermore, users also have to fill out form complete with their email address, name, and website (optional) in order to leave a simple comment. But such nuisances are intelligently handled by these comment system plugins we have in-stored for you here.
So without further ado, let's get started:
1.Disqus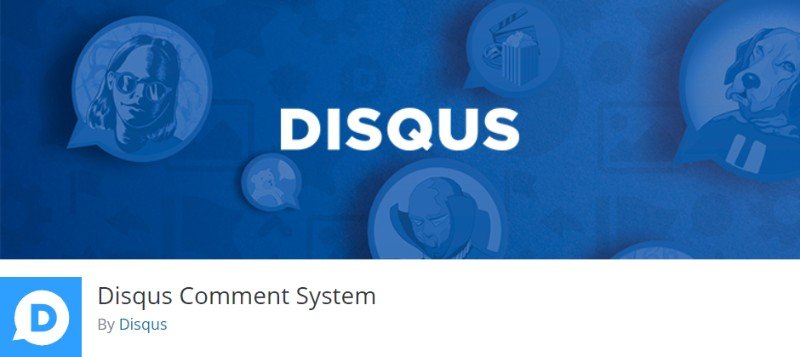 Disqus is by far one of the most popular comment system plugins for WordPress. Used by over two hundred thousand users, it can help publishers of all sizes improve user engagement levels, increase traffic, and even monetize content.
Users coming to your site can sign in using their social media profiles to comment on your posts. Guest commenting is also allowed. To make the conversation more engaging, people can attach images, upload videos, mention other readers, and even add spoiler tags. Voting options are included as well.
On top of all this, Akismet anti-spam integration is provided to help you automatically filter out spam content. An automatic comment moderation system is included to help you flag comments based on user reputation or links. A powerful comment moderation panel is also there to help you manually fight against comments.
Other notable features include:
Flexible login options – social login, as well as guest posting support.
A real-time commenting system with thread comment display.
Support for text formatting of the comments.
Email Notification support – get instant activity notifications or send comment digest to previous commenters to increase returning traffic.
Discovery widget shows readers active discussions happening elsewhere on your site.
User profiles for every commenter.
Helps SEO by increasing user-generated content.
Check out our in-depth review of Disqus for more information.
2.wpDiscuz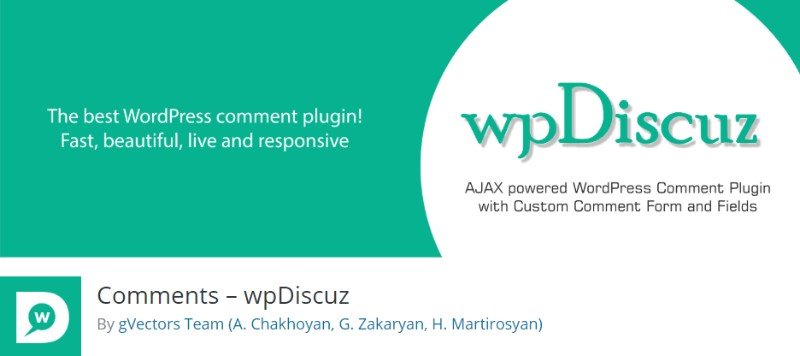 wpDiscuz is another one of the best comment system plugins for WordPress, and an excellent alternative to Disqus. It enables an ajax-powered comment system on your website which allows for real-time commenting. On top of that, all comments made through WPdiscuz are stored directly on your WordPress database for easy access.
Now, the plugin supports full integration with many of the popular user profile plugins like BuddyPress, User Ultra, Ultimate Member, and UserPro. If you have any one of these plugins installed on your website, then the plugin can easily siphon the user avatar to use with user comments. However, for non-members integration with social network login plugins are provided alongside support for guest comments.
Integration with Akismet, WordPress Zero Spam, and WPBruiser is also there to help you in your fight against spam. But sadly, there aren't any automatic comment moderation systems, and to manage your comment thread, you will have to do so manually from the backend.
Other notable features include:
Adds a multi-level nested comment thread for engaging discussions.
Sticky comment
Lazy loading support along with an Ajax-powered "load more comments" button.
Users can also leave comments using the easy comment form with ajax validation and data submission.
Smart comment voting system with support for cookies.
Option to control commenters based on user roles.
Built-in Gravatar caching.
Premium extensions are also available in case you want to add more advanced functionalities.
Decided on wpDiscuz? Follow this guide to deploy wpDiscuz.
3.WP Facebook Comments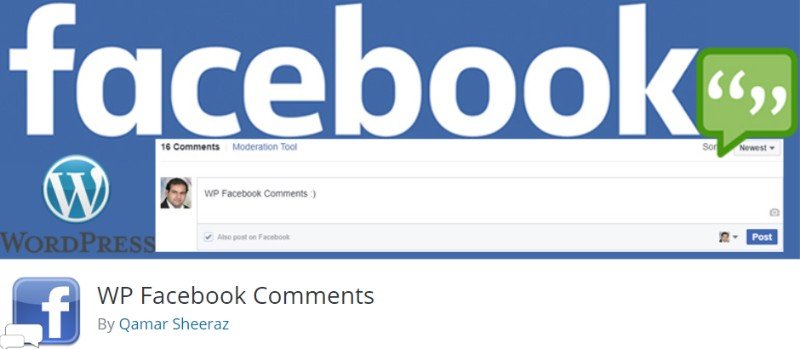 WP Facebook Comments, as you can guess by the name, is a WordPress comment system plugin that will help you integrate the powerful Facebook commenting system into your own website/blog. The plugin will give you access to all the exact same user interface along with all the powerful features and functionalities that you get with Facebook's commenting system.
Users on your site will have to log in using their Facebook profiles to be able to leave a comment and engage in the discussions taking place. Their corresponding Facebook profile picture will be shown adjacent to their comments. Users will also be able to share their comment activities with their Facebook friends as well.
Now, the plugin is available in a free as well as a paid variant. All the above-mentioned features can be accessed from the free version itself. However, if you want to provide more advanced functionalities to your users, then we suggest upgrading to the pro version.
Here is a look at all the advanced features that you will get with the Pro version:
Access Facebook Tools to help with comment moderation.
Option to moderate comments using your Facebook Profiles or with Facebook App.
Get access to Facebook Comments Widget.
Enable comments using shortcodes on different pages and custom locations.
4.Heateor Social Comments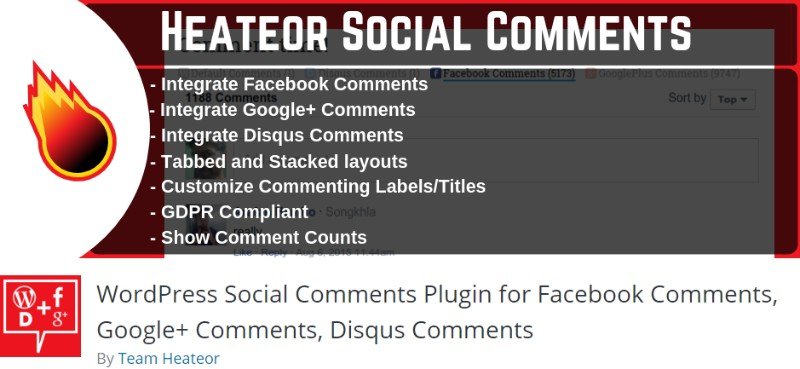 Heateor Social Comments allows you to enable Facebook comments and Disqus comments on your WordPress website/blog. You can activate all there of these commenting systems simultaneously, or any one of them depending on your needs. On top of that, the comment system plugin also allows you to choose between a stacked and tabbed interface for re-ordering your comments.
Now, the main USP of the plugin is the level of flexibility it brings to the table with easy integration of the 2 most popular commenting systems. And of course, users can log in using their social network profiles to join a discussion or simply leave a comment. Anti-spam functionalities come built-in to rid your site of spammers. You also get access to a dedicated 24/7 support team to handle any issues that may arise using the plugin.
Here is a quick overview of all the features you get with the plugin:
Option to enable Facebook Comments and Disqus comments on your site.
Flexibility to choose between a tabbed or stacked
Customize the labels for individual comment system or even combine them into a single commenting system.
Option to show/hide comment counts.
Customization option to tweak target URL, language, the width of commenting interface, label, and so on.
5.GraphComment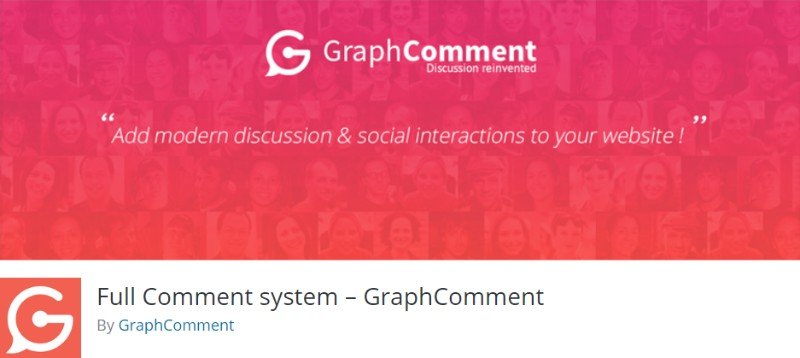 GraphComment is a free and powerful comment system plugin for WordPress. It introduces an innovative Bubble Flow interface to maximize cleanliness and readability of your comments section. It is perfect for websites/blogs where large scale discussions take place. There is also a Bubble Rank algorithm which organizes the comments into a list of most relevant to least relevant.
Besides the unique UI, the plugin offers plenty of useful features as well to make the comment thread as engaging as possible. For starters, users can join the discussion by signing up using social media accounts or via email registration. The comes the commenting experience itself which has support for text formatting, inline media embedding and much more.
And this is just the tip of the iceberg when it comes to all its bells and whistles. Here is a more detailed look at all the key features the plugin has to offer:
Real-time
Option to like, react and reply to individual comments.
Smart Vote Widget which allows users to rate a particular comment or an entire discussion thread.
Give badges and rewards to active contributors to incentivize discussions.
Option to get a popup quick view of users community profile in the discussion thread.
Popularity indicator for each conversation.
Smart comment moderation system along with support for adding team members as moderators to a page.
Anti-spam
Want to learn more about GraphComment, follow our in-depth review of GraphComment.
6.TechGasp Facebook Comment Master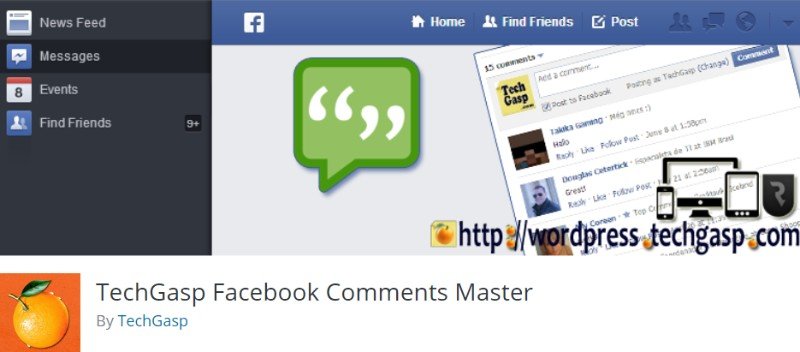 And finally, we have TechGasp Facebook Comment Master. Much like WP Facebook Comments, this comment system plugin also helps you integrate Facebook comments into your website. You will get access to the same interface as well as features that you get while engaging in Facebook's comment section. But to add on top, you do get access to some extra features that let you moderate and delete certain comments, despite having an automatic moderation and anti-spam system.
However, the main feature highlight is how the plugin can help your posts and website content go viral on Facebook. The plugin will show the activities of the commenters on your site to their Facebook friends alongside a thumb image of your website. This can help you gain a lot of social media traffic. But of course, users will need to have logged in with their Facebook profiles to comment on your site for all these features to work.
Now, the plugin is available in a lite and pro version. The light version is, of course, free and features all the basic functionalities. However, if you want access to more advanced options, then you need to upgrade to the pro variant.
Here is a quick overview of the different features you get with the plugin:
Option to log in with Yahoo, Hotmail, and AOL accounts if users don't have a Facebook profile.
Improved Moderation
Light and Dark versions for the comment section.
Shortcode support to integrate comment section anywhere on your site.
In Conclusion
So these were our top picks for the best comment system plugins for your WordPress website/blog. Do let us know if you found this read to be helpful. Also, if you are using any one of the plugins mentioned here, then don't forget to write about your experience using them. We have set up an interactive comments section below this post just for you. We've also prepared a hand-picked list of the best social media feed widget plugins to display your social feeds on your website.