Engagement is what social comments is all about. Web 2.0 shifted powers to consumers and are daily becoming part of the story of the business through engagement.
Well, planned, this extends the reach of your content beyond your owned media channels.
Savvy businesses have quickly embraced the importance of earned media in their digital marketing mix, because, as more people are nauseated by ads as evidenced by the increasing usage of ad blockers and privacy tools focus shifts to social comments to provide them a workaround as word of mouth is one of the most important channels a business can use to grow their business.
By allowing social comments on your WordPress website you are providing the audience tools they need to engage with you, besides that, Social comments leverage the popular and already existing social networks to facilitate engagement without much effort.
Displaying the comments on your website adds social validation of your product or brand;  when a new visitor makes a trip to your website, reading the views of previous or existing customers quickly validates their buying decision.
For those wary of the negative aspect of social comments, look at it as a way to get feedback from the actual users of your service or product or content, then take whatever feedback, positive or negative to build better products and services that your customers love. Isn't that the essence of business anyway? The only thing is you are not spending a dime unless if you want to, to gather real valuable data to perfect your offerings.
WordPress has very many great plugins that you could use, to add social comments to your website or blog, the one we shall use today is one of the easiest comment plugins you will find.
So let us add social comments to our website.
WordPress Social Share, Social Login and Social Comments Plugin – Super Socializer

This plugin will enable you to easily integrate social login, social share and social comments on your website.
For this article shall look at only social comments.
The plugin is solid with great features, yet so simple to implement.  That is why we like it.
If you wanted to just allow social commenting and display social comments on your pages or articles, you won't need to get into the sometimes confusing process of navigating around APIs of some social networks.  This plugin will make it super easy to add Facebook comments, Disqus comments and Google Plus Commenting to your website.
In this article, we are not going to show you how to add Google+ social comments, because Google is shutting down the social network on April 2, 2019.
Add social comments to our post
On installation, you will see an alert on your dashboard. Super Socializer is a GDPR compliant plugin for your blog to be compliant you are required to update your privacy policy with the information that the plugin collects.

The configuration of the social comments plugin
1.You can click, "Configure the Plugin" button on installation or from the admin menu as shown next.

2.Super Socializer is found on your Main admin menu; look for "Super Socializer".

3.Click General Options to configure how the code of the plugin is run when the page is loaded.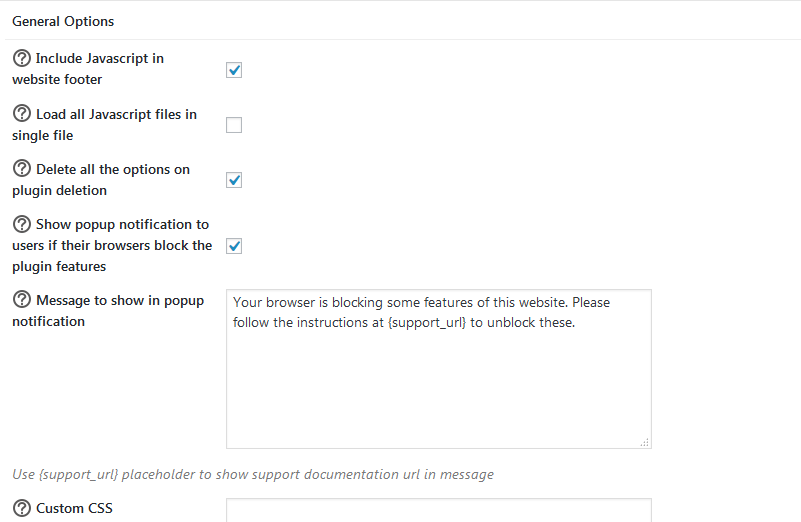 The general options are a little techy for a novice website admin. You can leave the default settings as they are. However, if you are curious about what the JavaScript settings are all about; including the Javascript in your website footer run the scripts last as the website is loaded, this is critical for website performance more so if you are interested in high Page speeds.
Social Commenting
Back to Super Socializer on the Admin Menu, Click social commenting and then check "Enable Social Commenting".

1.From here, you can order how your social comments will be displayed; the default has default WordPress comments, then Facebook, Google+ and Disqus.

2.Next, give your comments area a name as will be displayed on your pages.
3.Choose on where to enable social comments, note, some themes disable commenting for pages, enabling it here does not override your theme settings.
Facebook Commenting
Out of the box, when checked, Facebook social comments will automatically work. No need for an API or any other configuration. You have options here to control and manage how the social comments are displayed.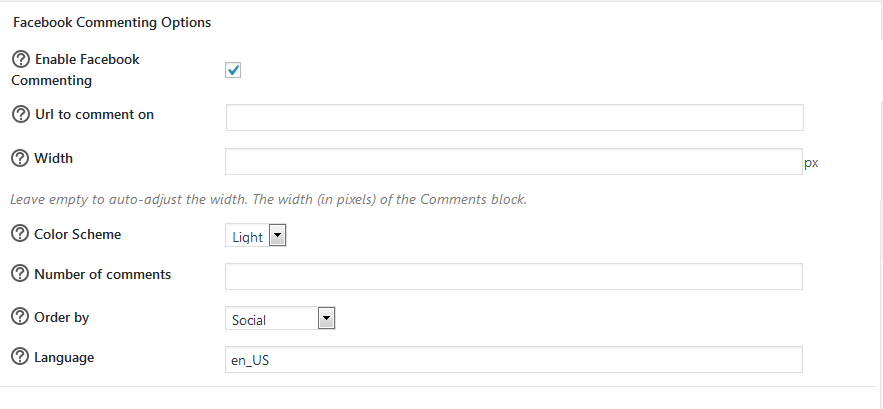 Disqus comments

Disqus social comments enable users of Twitter, Facebook, Google and Disqus itself to comment on your website.
It also require you to get a Disqus shortname, click here and learn how to get it.
It will take less than 5 minutes to get the short name. Once you have it, copy and paste it here.
Then hit, Save changes and then cross over to the front end and see what we have done.

Display of the Comments on the website
Default WordPress Comments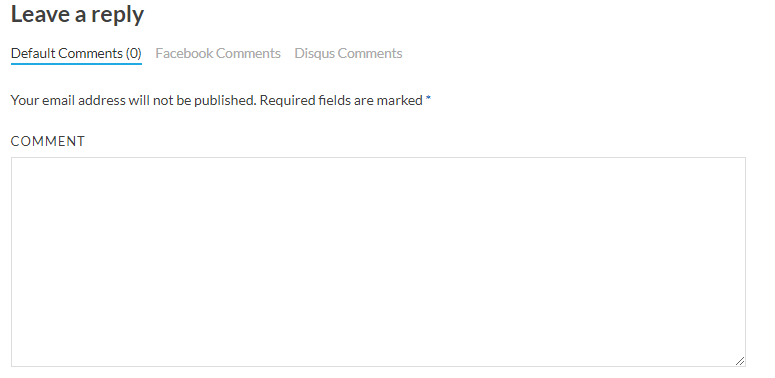 Facebook social comments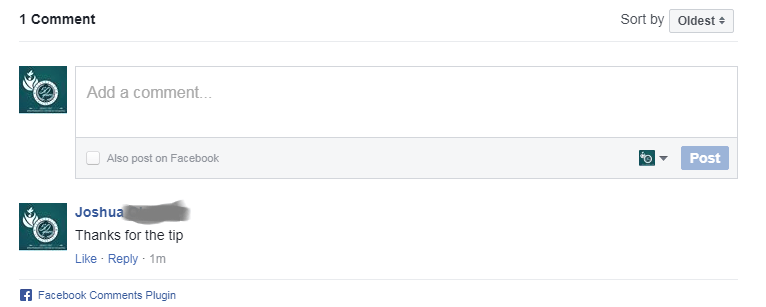 Disqus Comments

Our website is now ready to accept Google, Facebook, Twitter, and Disqus users to use their accounts to interact with our website besides the bonus benefits as less worry about spam since the social media networks take of that your behalf.
As you have seen setting up social comments is pretty easy and straightforward with the right plugin.
If you ever struggled to add Facebook social commenting to your website, then you could try this plugin, it makes it a breeze to set up social comments to your website.
We have only touched a small part of how useful this plugin can be, only social commenting. You can do a lot more with it like enabling social logins, social buttons and more.
As we mentioned at the beginning, there are quite a number of plugins available to add social comments to your website, here are some pretty neat plugins one can consider.
Jetpack – you have seen it on your dashboard. It is a collection of great plugins, social commenting inclusive, built by the same guys behind wordpress.com
wpDiscuz – gives you the power to create a powerful social comments section for your website, learn more about it here.
That's it, We hope this read helped! You may also want to build a custom comment form in WordPress.