Are You A Newbie And You Wishing To Insert Ads In Your Post Content in WordPress? Are You Wondering How Various Sites Or Blogs Insert Ads? Do They Insert It Manually Or Is There A Special Code?
It is true that banner and sidebar ads help you monetize your blog. If you get hooked to some content ads, you can attain high rewards in the form of income and high profits. All you need is to put your ads on your posts and earn through a high number of clicks.
Do you intend to insert ads within your post content in WordPress and generate income, but don't have the knowledge?
Don't worry! This article will resolve all your queries. It will help you insert ads within your post content wherever you intend too. This article is an essential guide you must follow.
Why Inserting Ads Important In WordPress?
Before we start, let's look into some of the reasons why adding ads in WordPress:
It helps you increase your blog revenue.
Inserting ads add attraction to your blog content.
Build a fantastic marketing strategy for your website.
You can work directly with businesses and avoids third-party ads platform.
How to Insert Ad in WordPress
Inserting ads within your post content in WordPress is quite easy with a right plugin. There are various great ads plugins available, but this post shares a quick tutorial to insert ads into WordPress for free with plugin Ad Inserter.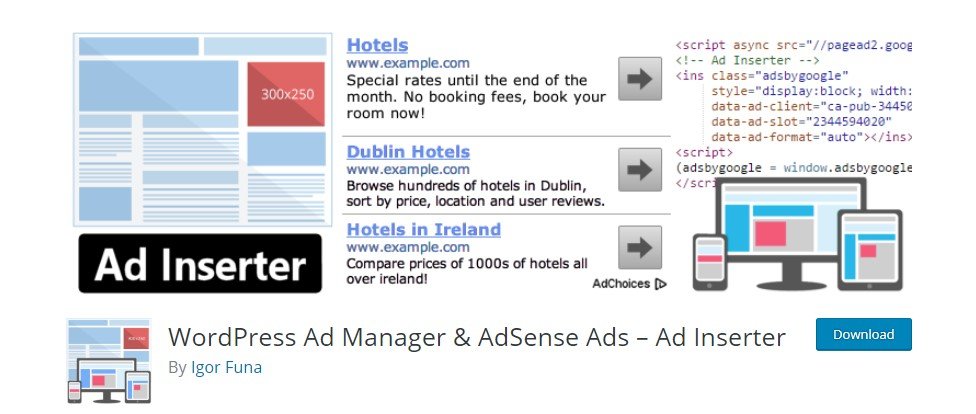 Ad Inserter is a free WordPress plugin, with an easy setup. Insert ads into WordPress with Ad Inserter; it is the best choice you have made it because it requires no coding knowledge.
With the help of Ad Inserter, you can post ads after a specific paragraph, any comment, or after your post.

So let's see how it works
Create An Ad Block
Ad blocks are either group of ads or individual ads that you want to present on your site.
Generally, you can use 16 different ad blocks, so  choose only those that are effective and efficient. Don't overwhelm with multiple ads in a single as a block.
So, create your first ad block by the simple procedure entailed below:
1. Go to setting> ad inserter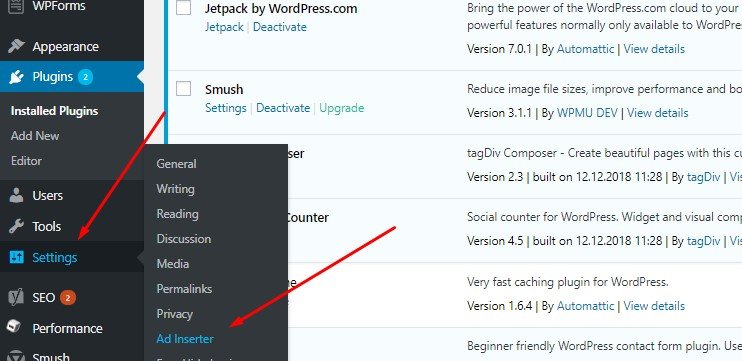 Then, paste your ads HTML in the code editor.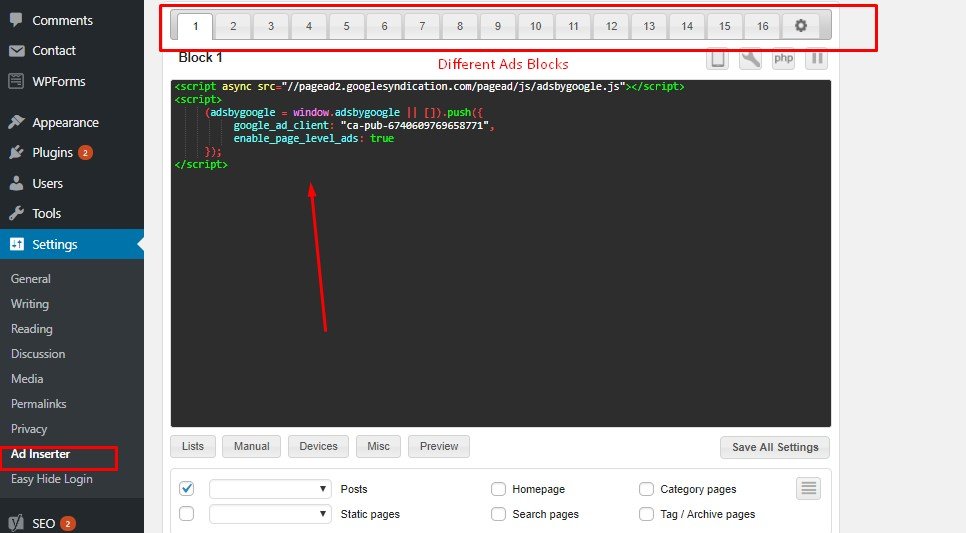 2. Work on insertion and alignment
Automation insertion and alignment and style option will help you insert ads into your WordPress content where you wish to. So, with these advanced options, you can place your ads where you want them exactly.

So, to work in this context.
Select the place you wish to insert your ad: Generally, every individual would prefer to insert its ad automatically after a specific paragraph. So, to overcome this act:

Select automation insertion> after paragraph option from drop down> paragraphs
Now select which paragraph you want to place the ad. Here I have selected Para 2.

Now, use the alignment and style and change the alignment of your ad
3. Select ads to inject in Content post
Ad Inserter is a highly credential plugin and offers various benefits. Along with others it also provides an option to change the functionality of the ad. So, if you wish to enable or disable the ads; a Meta box on each post offers you an option to control the ads. Moreover, you can turn on or turn off ad injection for other content types if you desire.

4. Save
Don't forget to save all setting button. Now you can see your ad inside your blog post or WordPress content.
How does it look like?
This was inserting of one ad into your content. But, if you wish to add more ads, repeat the process for a different ad block at a different location.
Now, that you have mastered in inserting ads into WordPress posts with ad inserter. Let's look into some other WordPress advertising plugins you may choose.
Best WordPress Advertising Plugin
1.AdRotate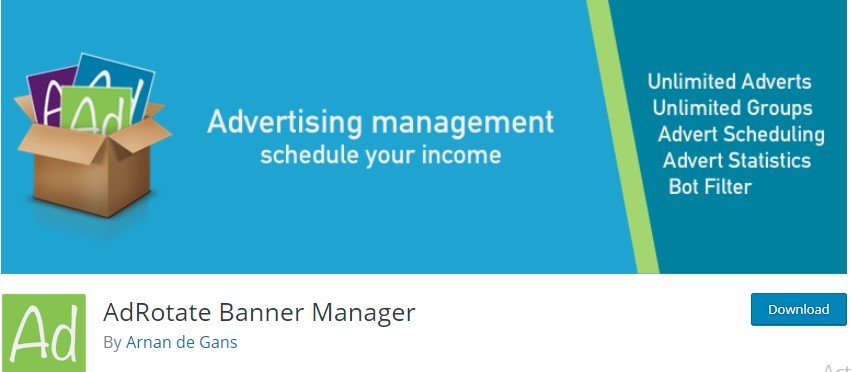 AdRotate is one of the most popular and credential WordPress advertising plugins that has entertained more than 50,000 active installs. Let's look into some of the reasons it might work for you:
A free and premium version
You can add, delete, configure and preview multiple banner ads in a row.
Offers extensive ad tracking
It is compatible with Google ads sense, DFD, and other ad servers.
Responsive Ads
Easy to use
Automatically disable expired ads
Let your advertisers edit, add and manage their ads but notifying you
And much more……
Advanced Ads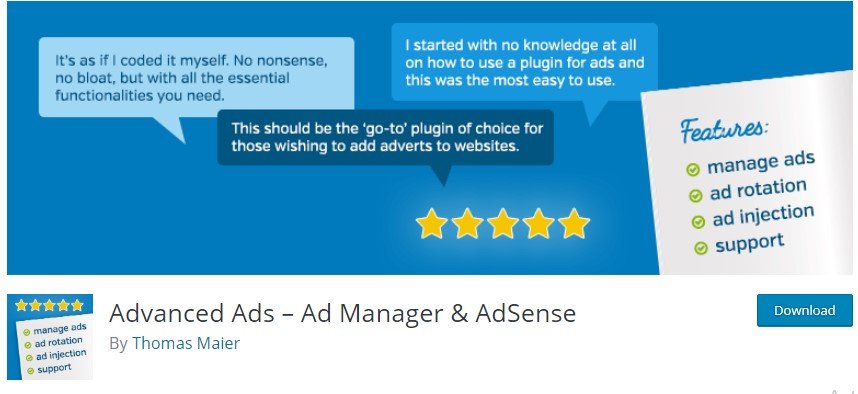 Advanced Ads is an ad manager for publishers offers powerful but lightweight solutions. So, if a publisher wishes to manage and insert banners in WordPress, this is the best plugin he may work with. It would help him test and optimize banners. Advanced Ads own a god portfolio with more than 50,000 active installs. Let's look into the reasons Advanced Ads Plugin is right for you:
So, which one are you going to get hooked to?
Final Thoughts
Now, you can insert ads to your post content in WordPress with a stance! Advertising management is a lot easier in WordPress as compared to the hustle. You may also want learn how to detect ad blockers and show notifications on your WordPress site.