Restoring a website from a backup has never been easier – just a click of a button.
Go to WPvivid >> Backup/Restore and go to the backup list.
You should see a list of your existing backups.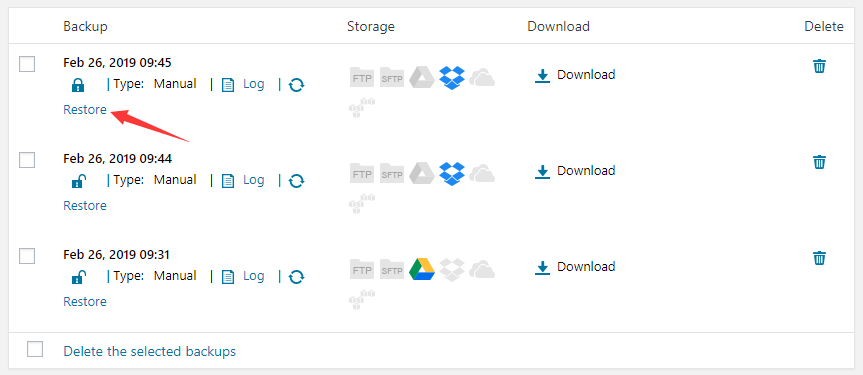 Next, click Restore on the backup you want to restore.
On the next screen click restore.

Backup WordPress Site by WPvivid will start restoring your files from the backup.
Once the restoration is complete a window will pop up notifying you of the success.
It's that easy.
Stuck?  Remember our help lines are open. WordPress, Twitter, Email.