Success today involves building a community and engagement around your brand; A WordPress membership site is one step in that direction.
The fact is that consumers have a lot more control and power over what they consume and buy with their money.
The digital revolution with the proliferation of social media sites like facebook, twitter, Instagram, Reddit, among many others shifted the marketing dynamics from a disruptive media where marketers pushed what they wanted and when they wanted to their customers.
That is not the case today; there is a lot of choice in the hands of consumers. They make every decision in the buying journey.
The interruptive nature of the old way of marketing in a way led to less trust in brands.
Consumers trust their peers, friends or even a third party review website more than they would trust an advert.
The use of adblockers, filtering content and banner blindness is making things worse.
As a brand, you still have to sell. Consumers still need your products.
So what is the solution?
We were told to join Facebook and all the big networks, and at a certain time, the traffic businesses got from these networks was immense.
Over the years, these networks have changed.
Today, less than 2% of your Facebook friends or Twitter followers see your status updates.
In 2018, Facebook announced that they were going to "shift ranking to make News Feed more about connecting with people and less about consuming media in isolation."
That meant that fewer of your posts are displayed on the news feeds of your followers or community there.
If you want today to succeed on Facebook or any social networking website, then you would have to use sponsored ads or posts for even your followers to see your updates.
If the ground we have believed is key to fostering community is shifting under our feet, then we've got to change as brands, and that means owning our social platforms, bring the conversations and engagements back home.
Besides this, a membership site helps you monetize content on your website. You are restricting access to premium content to only paying members if you choose to.
We can do that by building a WordPress membership site.
In this article, we shall use the free opensource version of Ultimate Member – User Profile & Membership Plugin to build a WordPress membership site.
How to Create A WordPress Membership Site?
Installing and configuring Ultimate member
From your admin area, go to plugins and search the WordPress plugin repository for Ultimate Member.
Click Install now and then activate.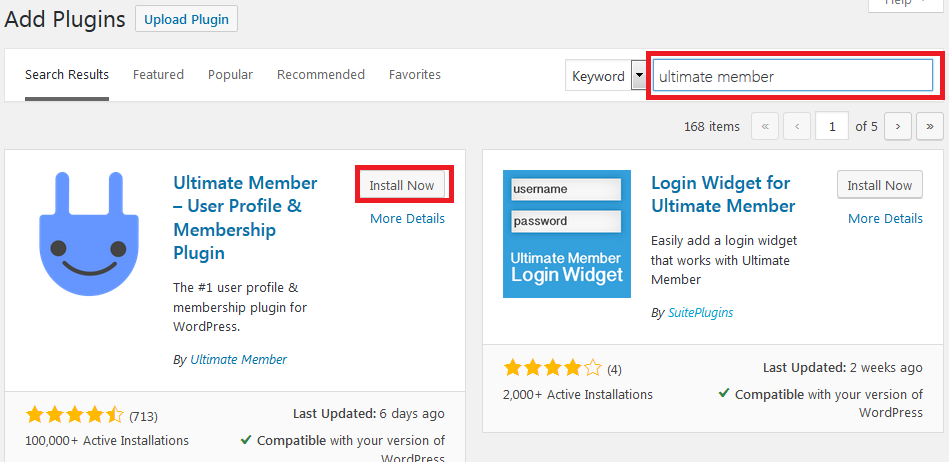 On activation, there will be a notice on your dashboard to install pages for User Profiles, Account, Registration, Login, Password Reset, User Logout, Member Directory.
Go ahead and click create pages.

Save the changes to use the pages created by the plugin.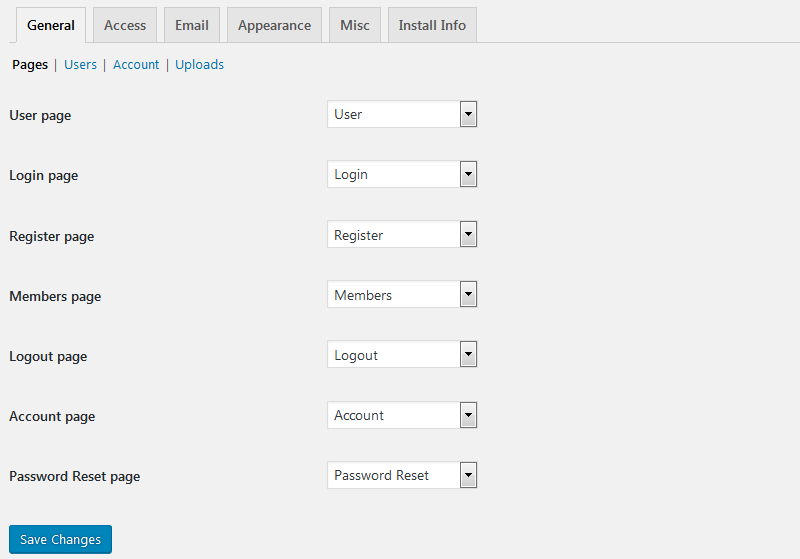 Click the Access tab to set the site access restriction

From the Email tab, you can set and compose system emails sent to members when an action is triggered.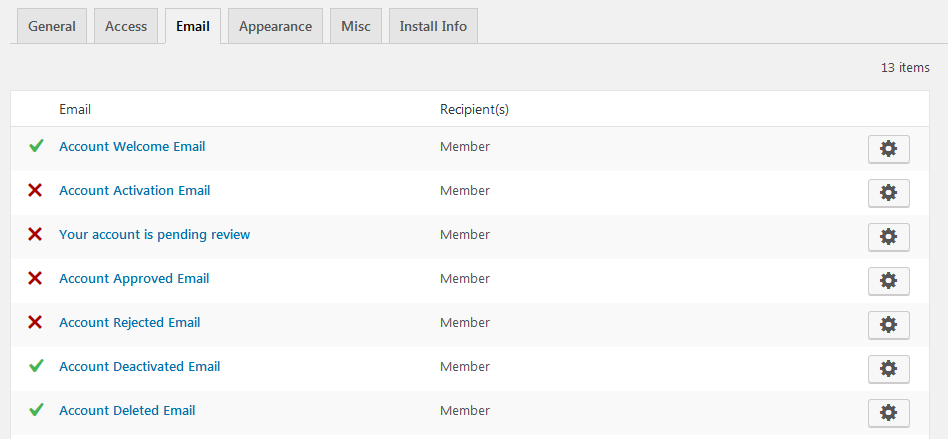 The Appearance tab. Configure the look and feel of the Profile, Profile Menu, Registration Form, and the Login Form of your WordPress membership site here.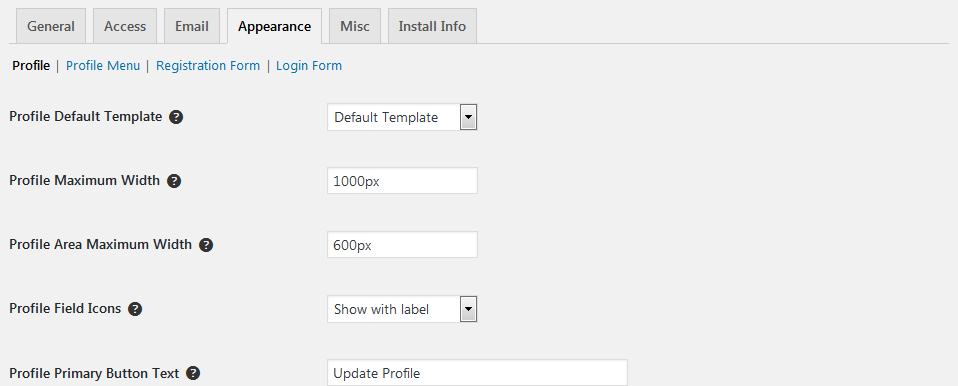 Defining user roles
Ultimate Manager comes with six user types, from a subscriber to an administrator depending on their roles and tasks they can accomplish on the membership site.

To modify a role, hover over it and click edit.

On the following page, Check the checkboxes for the permissions you want a role to have and then click Update role.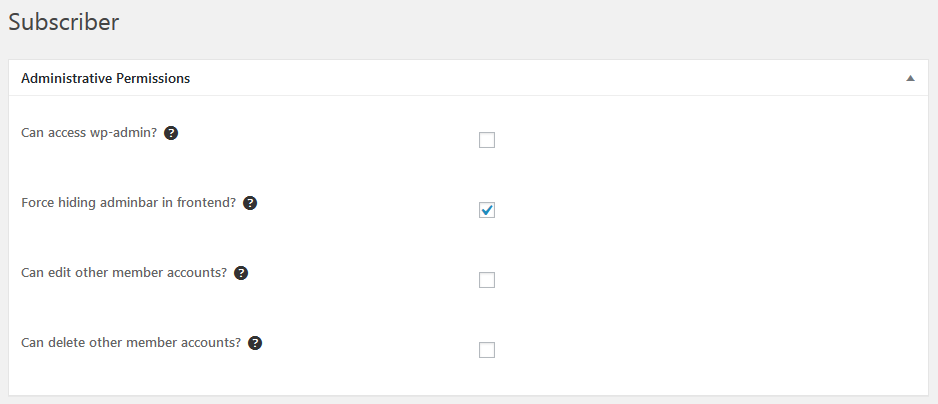 Restricting content
Once you have gone through the settings and roles for your membership site, it is time to start creating content for a new website or going through your older content and apply restrictions to them.
Earlier we showed you where you could apply universal restrictions.
If you prefer to restrict a few pages of your website to members or if more content is publicly available, then you can leave the default setting.
It doesn't matter, which is which, you should ideally choose which access type that has the most content restrictions.
If more content is restricted, then set the site to be accessible to only logged in members.

Then you can go to the pages you want to restrict, edit them and scroll down to the custom fields.
Find UM Content Restriction, and check the checkbox, Restrict Access to this content.

Once it is checked, from the drop-down select, who can access the content.

When you choose logged out users. Specify if you are to show the access restricted message or redirect users to a particular page on your website. You can provide relevant information based on what you select.

On the other hand, selecting logged in Users provides you the opportunity to select which roles have access to the post or page.

With that in place, your WordPress membership site is ready for launch.
You could also try other WordPress Membership plugins like any one of these.
Simple Membership
Advanced Access Manager
s2Member Framework (Member Roles, Capabilities, Membership, PayPal Members)
Conclusion
Your WordPress membership site is live, now begins the hard part of promoting and growing your community.
Individuals and website visitors will only get interested in signing up to your membership site because of the quality of content you provide.
With that in mind, we wish you the best of luck with your online community.
You may also want to learn how to add an award system in your site to help boost member engagement.