Credit systems or reward points is the best way to engage your customers with your product offerings. This system allows users and customers to stick loyally to your business and brand. Customers strive hard to achieve those credit points so they may enjoy various WooCommerce coupons.
Do you want to retain your customers?
Do you want to reward your loyal customers?
And do you want to encourage your customers to buy from your site?
Have you ever been attracted to coupon discounts? If you have, so will your customers.
If you want that traffic and want your members to dive deeper within your site offering. Then, you need a reliable WordPress credit system for WooCommerce plugin.
WordPress repository bombarded with credit system plugins; choosing from the list is nearly impossible. Thus, for your convenience we have enlisted the best five credit system plugins that will help you engage your customers, retain them and make them loyal.
Why You Need Credit System WooCommerce Plugins?
Credit system WooCommerce plugins provide incentives to customers by awarding those points or credits. In short, it encourages customers to complete various tasks, share your site on social media; so you may increase your sales. In return, they earn credit points that help them get discounts on their future purchases.
Let's look into some reasons why credit system plugins are ruling the market so hard?
If you want to build a strong relationship with your customers; this is the best tool to integrate. This tool strengthens the relationship between customers and shop owners.
Credit system plugins increase your customer lifetime value.
It will you generate massive traffic to your site. Since your customers earn rewards when they refer your site to their friends and relatives. Your customers become your brand ambassadors. Thus, with their positive word of mouth they help you increase your customer portfolio.
You attain network traffic, brand name, positive repute in the online market and your product gets known in the international market. In return, your customers get credit points or reward points, discounts, promotion for their new purchases.
Most importantly, you can create a brand name and increase your sales and revenue without investing in marketing and social media campaign.
If you want to avail the above opportunities, ponder over our five recommendable plugins. They will help you create a niche in the international market.
5 Best Credit System WooCommerce Plugins
1. WooRewards – Loyalty And Rewards Program For WooCommerce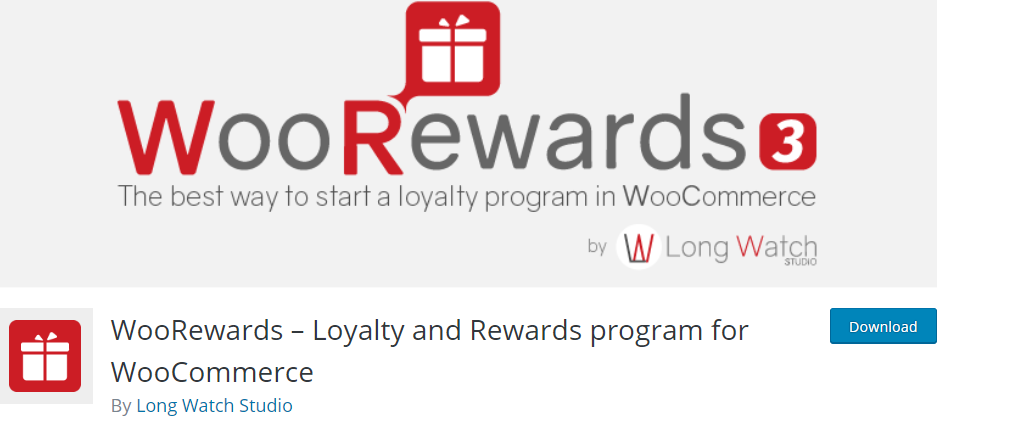 WooRewards is a free plugin to establish a credit system for WooCommerce businesses. This plugin will help you create an astonishing loyalty program that will help you retain your customers. Within friction of time, you can set up a loyalty program and start rewarding your customers.
Features of WooRewards
Loyal customers rewarded with points and discounts on their new purchases.
Allow users to assign points on variable and straightforward products.
Allows the user to set expiry date for points.
Users can attain extra points for achieving a specific target.
Allows users to view earned points in "My Account" page.
Allows users to set points for money spent, on orders and first order.
Allows users to remove and add points for every user or group.
Moreover, much much more…….
Now let's look into the pros and cons of this remarkable WordPress credit system plugin
Pros And Cons Of WooRewards
Pros:
Easy to use
Help you customize your emails and widgets within a couple of minutes
It is best for newbie's since it requires no coding language
Automatically generate WooCommerce coupons to your customers
Rewards customers by offering them coupon and reduction rewards
Increase sales and revenue
Increase traffic to your site
Helps you promote and advertise your product offering through positive customer word of mouth
Cons:
Its free version offers only basic features. Thereby, to attain extra features such as visualization and loyalty levels system, you need to avail their pro version.
2. YITH WooCommerce Points and Rewards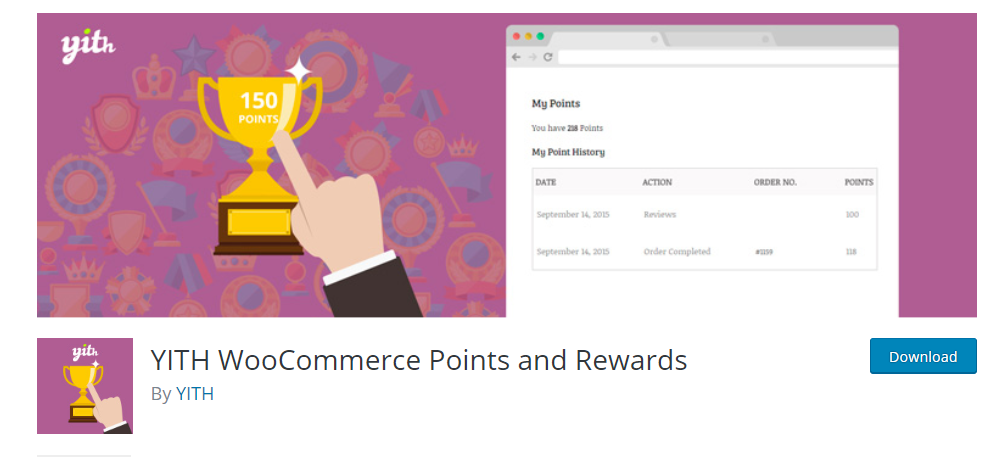 YITH WooCommerce is another credit plugin you can use to create a loyalty program that attracts customers all around the world. So, if you have a WooCommerce site and you want to loyal your customers encourage them to buy from your website. Then, this plugin is the right one for you.
Features of YITH WooCommerce
Allows users to set some points customers can collect for each purchase
Users can view the number of points collected
Users have the option to review the credit points earned in "my account" page
Pros and Cons of YITH WooCommerce
Pros:
Rewards customers with credit points and discounts on purchases
Users can assign credit points for simple and variable products
Allow users to set the conversion rate based credit system
Users can manually update user points in the backend
Users have the authority to refund and cancel credit points from the customer's account
Compatible with WooCommerce
Cons:
It is only compatible with WooCommerce sites.
3. Reward Points for WooCommerce
Reward Points for WooCommerce is another remarkable WordPress credit system for WooCommerce plugin. This incredible plugin offers a free and premium version. If you are a newbie and just stepped into the market and want to attract and retain customers, you have the best tool. With the help of this plugin, you can attract users; rewards points to them by product purchase and money spent.
Features of Reward Points for WooCommerce
Offers reward points by money spent by the right customer
Customers will avail the reward points only after the order completes
Offers users to set the redemption value
The customer can review their credit points on email id, completed order amount spent, reward points and the amount in the wallet.
It is compatible with the support ticket system by a pheoniixx plugin
However, if you want to attain extra features, get hooked with their premium version. They are offering a wide range of services, features, and themes in their premium version. Click here, install the plugin and enjoy numerous benefits
It's worth the investment!
Pros and cons of Reward Points for WooCommerce
Pros:
Easy to install
Best for newbie and mature WooCommerce site owners
Offers a systematic credit system for WooCommerce sites
Allows customers and users to view the details of reward points
Reward points are availed by the customer only after the order completes; so no chances of backing out before purchase.
Cons:
It is not very popular in the online market yet, as it has attained only 1000 active installations.
4. Gratification – Loyalty, Rewards, Referral and Giveaway Program for WooCommerce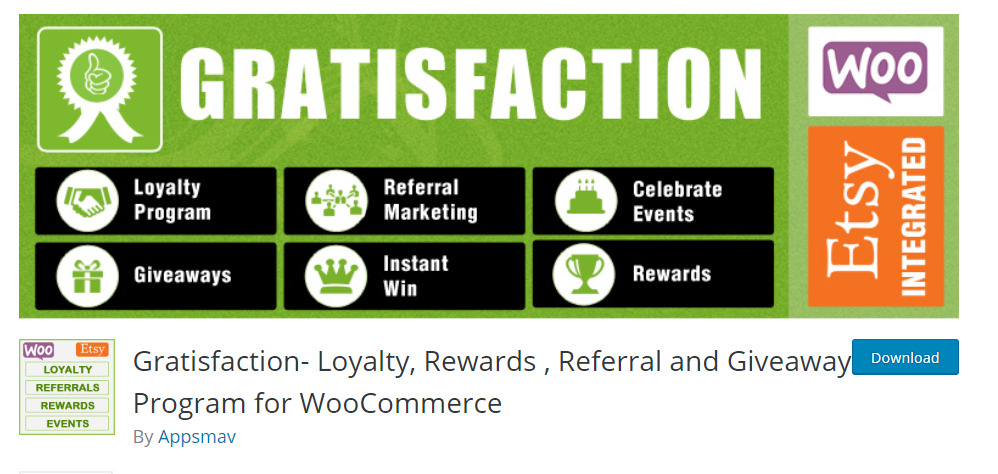 Gratification is another remarkable WordPress plugin for a credit system for commerce site owners. So, if you are looking for a plugin that will help you drive traffic to your site, boost your leads, increase your referral and help you create a loyalty program. Then, this plugin is a must go.
Features Of Gratification
Loyalty reward program
Referral program
Offers customers to share their life moments and an option to celebrate your events with your customers and earn followers.
Offers give way and sweepstakes
Comes with option to reward your customers through their instant win feature
Allows users to maintain a detailed profile about their members
Enables users to provide rewards with a redemption option for its customers. Now your customers can claim rewards and spend their credit pints from coupons and physical rewards.
Pros And Cons Of Gratification
Pros:
Increase awareness of your product offering
Attain heavy traffic, leads, sales and referrals
Increase the engagement of your business
Moreover, much much more…..
Cons:
It is comparatively a new credit system plugin for WooCommerce site owners; thus not many are aware of its offerings. However, since it is offering a wide range of services; its credibility will not remain hidden for long.
Want to avail their service? Click here.
5. WooCommerce Wallet–Credit, Cash Back, Refund System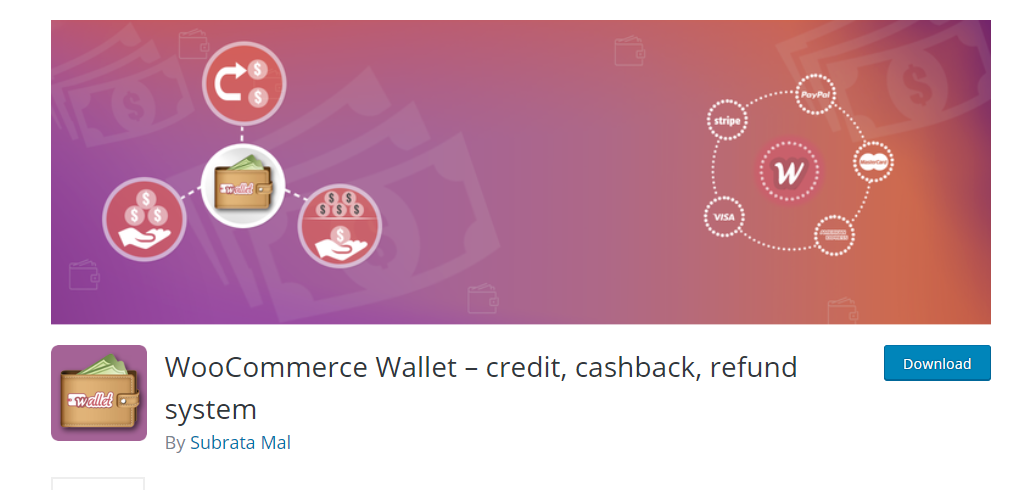 If you are looking for a credit system for WooCommerce plugin that will help you store your money in a digital Wallet. Then, WooCommerce Wallet is your ultimate need. This plugin helps customer's use wallet money to purchase products from the store. The customers can add money, set cash back and also refund money according to its needs.
Features of WooCommerce Wallet
Offers a wallet system as a payment method
Allows customers to add money through various payment methods
Allows customers to make partial payments, earn cash back and refund money
For every wallet transaction, customers receive notification via email
Admin adjusts wallet amount of customers from the backend
Allows users to transfer wallet amount to another user account
Uses shortcodes that display user wallet page
Pros And Cons Of WooCommerce Wallet
Pros:
Easy to use; log in and pay for the products using wallet money
Easily earn cash back
Users do not have to fill in the payment details every time they log into the account
Allows users to avail the refund option
Customers can make full payment and partial payment
Both Admin and users can view transaction history
Allows customers to transfer wallet amount to other users
Converts WooCommerce coupons into cash back
It supports WordPress Multisite Network, WooCommerce Subscription, WooCommerce Multivendor Marketplace By WC Lovers, WC Marketplace, And Dokan Multivendor Marketplace.
Cons:
The workflow of this plugin involves real money. The user needs to add money in their WooCommerce wallet.
Wrapping Up
All these WordPress credit systems for WooCommerce plugins discussed above are the best-picked ones. They will help you develop your comfort and enjoy customer experience. Reward your customers, increase traffic to your site and increase social media engagement.
Let us know which one did you chose to use on your site? Please share your feedback with us in the comment section below.
To setup a credit system on your own project, you can follow our step by step guide on how to add a credit system in WordPress.