If you have an e-commerce site with WordPress; then you must be in search of a reliable, secure and easy to use PayPal plugin. PayPal is one of the most popular and safe payment gateways that are trusted by organizations, business people and customers. Moreover, WordPress PayPal plugins ease the online payment process; it increases higher chances of order processing and growing sales.
Ask yourself! Would you trust PayPal for making online payments? Alternatively, if you run an e-commerce site and is facing problems in accepting a reliable payment gateway; would you opt for PayPal?
If yes, then you need to use our list of the best WordPress PayPal plugins; they are straightforward, reliable and easy to use.
Let us dive in and learn more about these amazing WordPress PayPal plugins….
Top Free WordPress PayPal Plugins
1. WooCommerce PayPal Checkout Payment Gateway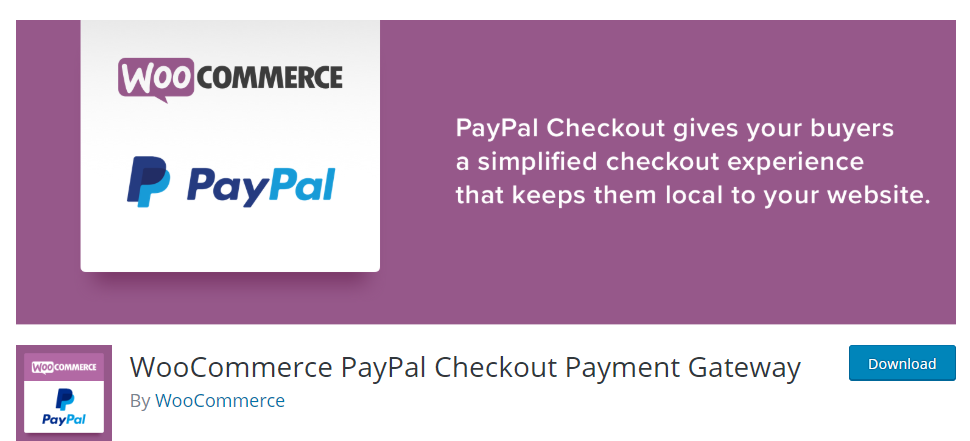 PayPal Checkout developed by WooCommerce is a robust and comprehensive PayPal plugin trusted by many; more than 800,000 active installations. Impressive right? Want to know why many opt for PayPal Checkout?
Simple and easy to use setup; no complicated API keys
Help you sell your product safely and quickly without affecting your theme
Integrates a modal window hosted on PayPal server
Supports credit card, debit card and PayPal payment method
Supports checkout with PayPal from the cart view
Users may select production mode or sandbox mode for testing
2. PayPal Plus for WooCommerce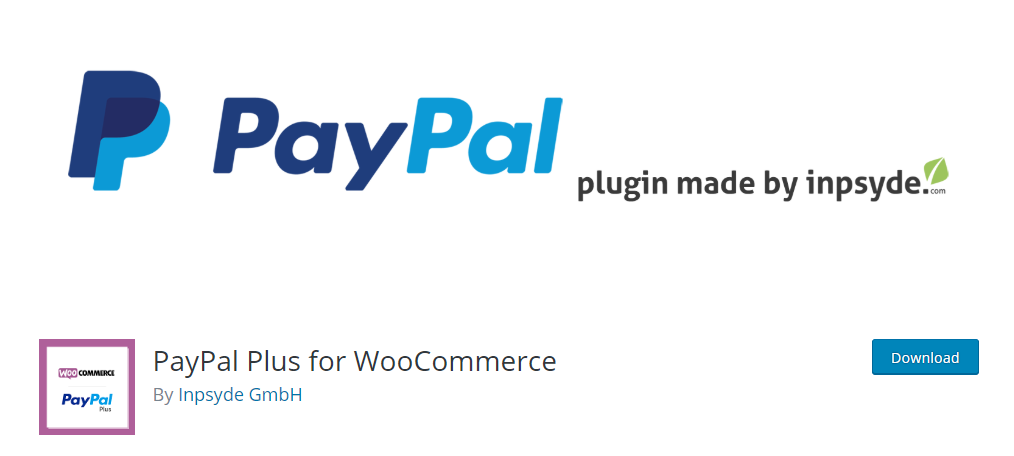 PayPal Plus is another popular PayPal plugin that integrates payment methods easily and quickly into your WooCommerce shop. A combination of PayPal, Direct debit, credit card and pay upon invoice methods are attracting e-commerce site owners. Want to know more about PayPal Plus? Here you go:
Offers new express checkout gateway method to enable faster payments
Users can easily integrate all payment methods under one plugin
Users friendly and responsive checkout
On the checkout page, they offer an iFrame where all transaction data enters
It digital products use 'upon invoice' payment option
Users can enable/disable the PayPal express checkout button for single product page, cart page and mini page.
3. Contact Form 7 – PayPal & Stripe Add-on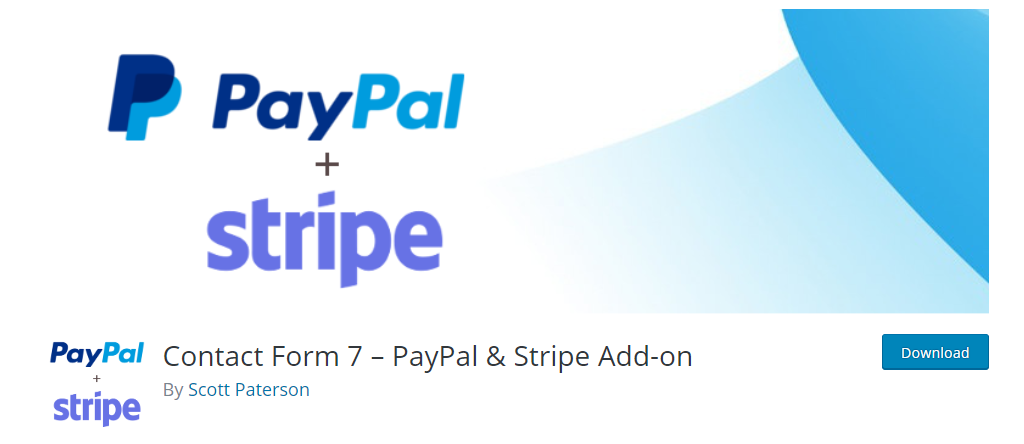 Contact Form 7 is an official partner of PayPal & Stripe works with both old and new contact Form & interface. If you have a PayPal account, you are required to use PayPal and if you have a Stripe account, then use Stripe. They both are free, but you can use anyone at a time; either Stripe or PayPal. The basic plugin offers pretty well; however, their add-on features are just incredible. Want to know about contact form 7- PayPal & Stripe add on features?
Allows users to test PayPal through SandBox
Users are allowed to choose a cancel payment URL and successful payment URL
Link a form item to quantity, price and option field tax.
Users can charge fixed tax, tax rate and shipping and handling per item
That's not all; PayPal and Stripe Add-on offer a wide range of other features, starting from $ 59.95 for a single site. Click here and learn more about their Pro version.
4. WooCommerce PayPal Powered by Braintree Payment Gateway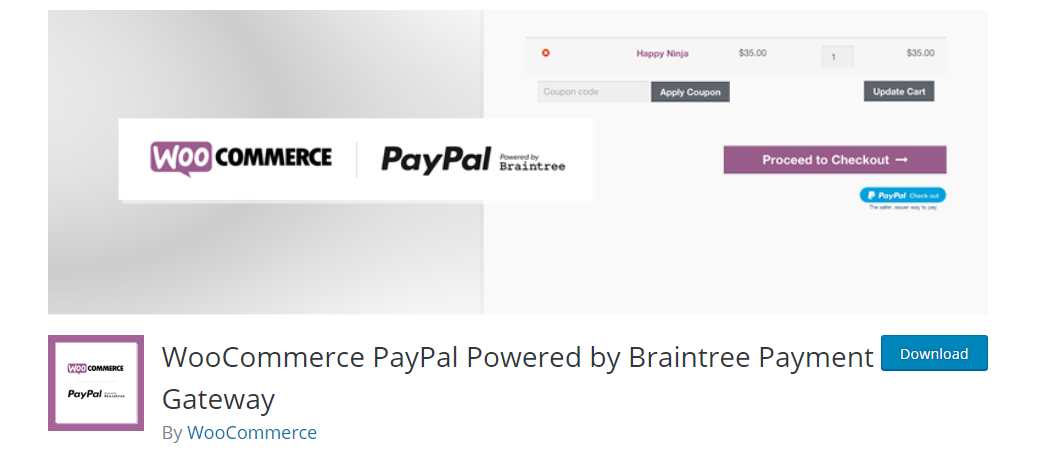 PayPal Powered by Braintree is another reliable PayPal plugin. It allows you to accept credit cards, debit cards and PayPal payments for your WooCommerce store. More than 70,000 active installations rely on this plugin due to their offerings.
Simple and easy to use interface; no complicated API keys required
It works with credit cards, debit cards and PayPal.
Users can support recurring payments and billings by using WooCommerce Subscriptions
Offers WooCommerce Pre-orders for users who want to take payment upfront for products that are coming soon.
It meets PCI compliance and SAQ- A standards
Allows users to process refunds, void transactions, and capture charges from WooCommerce
Supports Braintree advanced fraud tools, 3D secure and Kount direct if users enable Braintree account.
5. PayPal Buy Now Button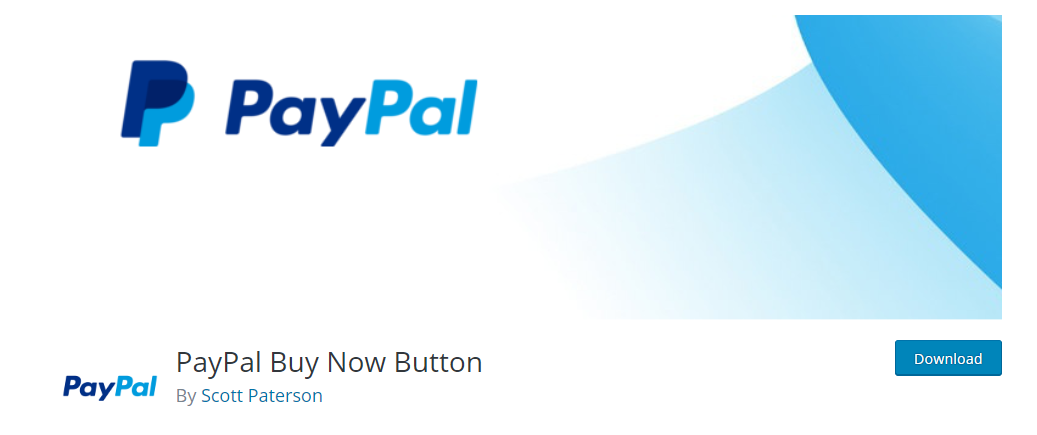 PayPal Buy Now Button is a free, simple and easy to use WordPress Plugin. With the help of this plugin, you can place a PayPal Buy Now Button anywhere on your e-commerce site. So, start selling your product or service and let your customers pay via debit card, credit card or through their PayPal account.
Features:
Offers PayPal Button inserter where users have to enter the price, name of the product and necessary information along with the buy now button
Offers four unique PayPal button designs
Users may test their PayPal procedure through SandBox
Users may choose the PayPal window open, cancel payment URL and successful payment URL option
However, for business owners, PayPal Buy Now Button offers a pro version with additional features. So those of you who want to avail extra features; look over their PRO version starting from $69.95 for a single site.
6. WordPress PayPal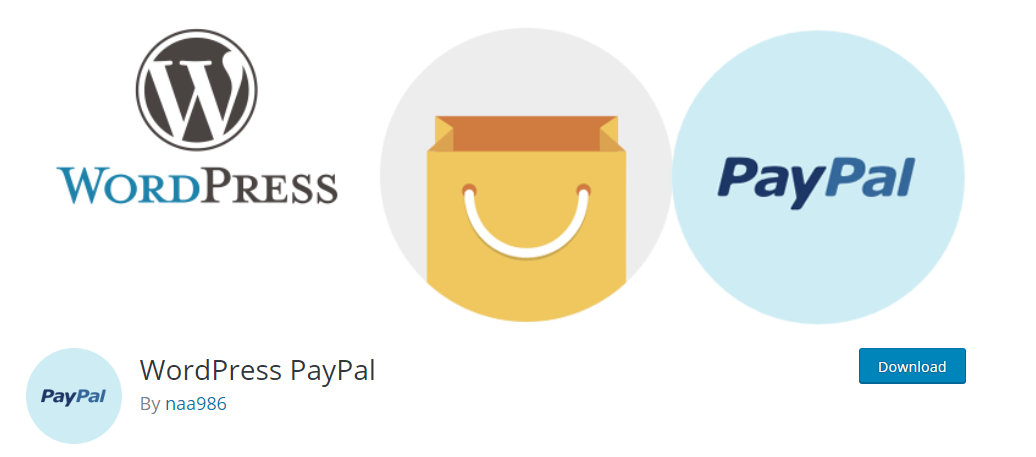 WordPress PayPal is a comparatively new PayPal plugin that helps users' generate dynamic button on their WordPress site. Users can easily create PayPal buy now, add to cart or subscription type buttons using a shortcode and entice customers to make a purchase. Are you attracted to WordPress PayPal offering or want to know more?
Offers a simple and easy to use interface; insert a shortcode to your webpage and your site will go live
It supports PayPal SandBox
Allows users to enable the debug option and troubleshoot various issues; orders not getting updated
Users mat accept subscription on a daily, weekly, monthly and yearly basis.
7. WordPress Simple PayPal Shopping Cart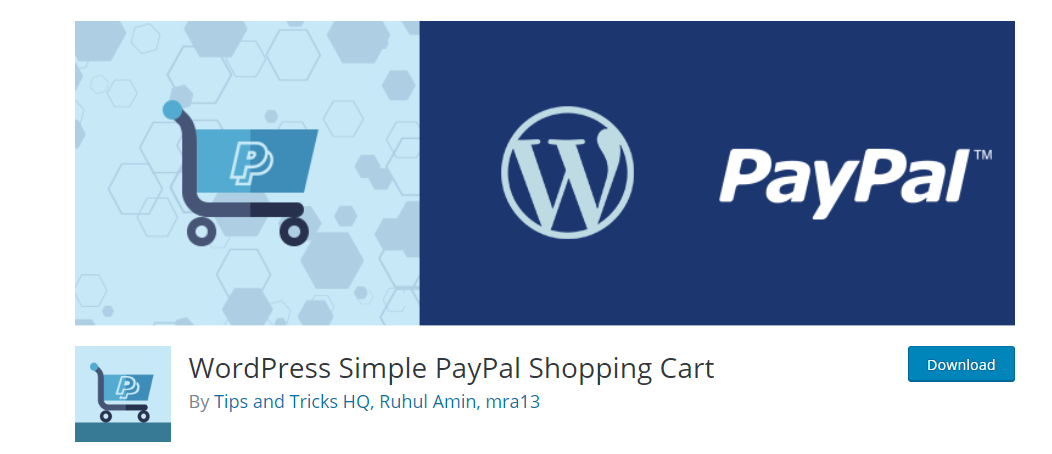 Do you want to convert your WP blog into an e-commerce site? If yes, then Simple PayPal Shopping Cart lets you easily add an "add to cart" button on any post or page and let you sell your products and services quickly. You can display the shopping cart on any page, post or sidebar using a shortcode. So more hassle no more need of any professional help.
It is a lightweight plugin with minimal configuration items
Simple, and easy to use interface
It offers PayPal sandbox
Users can sell digital, tangible products and services from their site
Compatible with WordPress multisite installations and WordPress themes
The in-built email option to inform customers about their recent purchase with a media file.
8. WooCommerce PayPal Pro Payment Gateway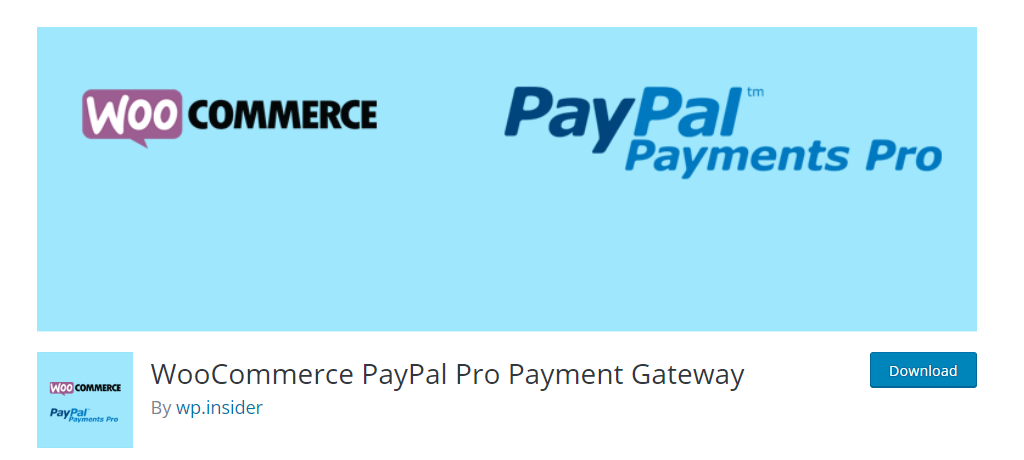 WooCommerce PayPal Payment Pro is an extension that allows users to add credit card check out functionality on your WooCommerce site. So, if you want to add a credit card checkout option on your WooCommerce checkout page; then WooCommerce PayPal Pro Payment is the right choice. It's free, simple and easy to use. Simple enable the PayPal Pro gateway and enter your PayPal Pro API details.
Yes! That was all. Now, your customers can choose the credit card checkout option and sell your product or services with ease.
9. WP Easy PayPal Payment Accept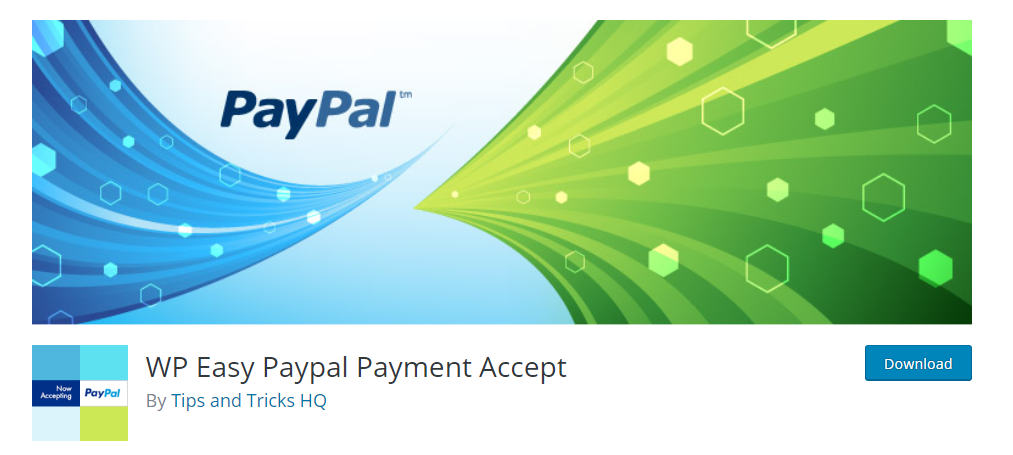 WP Easy PayPal Payment Accept is another simple, easy and quick installation PayPal payment plugin. With the help of this plugin, you can accept payments for your product or service by placing a PayPal buy now button on your sidebar, post or page of your site.
Allows users to add multiple payment widgets for different services and products
Users can choose various payment amount, a reference value and payment subject for payment
Users can specify payment subject, custom button image, cancel URL and collect tax for the payment
Offers a payment widget; where users can determine the amount for donations
Create text-based or image-based payment buttons
And much more….
Learn more about WP Easy PayPal Payment Accept plugin.
10. Quick PayPal Payments

Quick PayPal Payments is our last but not the least recommendation. This new PayPal plugin is free and offers a simple and easy to use installation and interface dashboard for its users. So, with the help of this plugin, you can easily collect any amount, from any location quickly, easily with a simple shortcode. It accepts all PayPal approved currencies, offers fixed and variable payment amounts, and can add custom forms anywhere on your site. It is also offering a wide range of styling options, full editable auto-responder, instant payment notification, GDPR compliant and in-context checkout option. However, it's pro version can sell up to 9 items at once.
Wrapping Up
Yes, that was all! We have enlisted you the best 10 WordPress PayPal plugins. So, now you can build the trust of your customer, ensure your site's security and keep it up to date with our recommended PayPal plugins. They are the best because they serve most countries, trusted by major companies and offer a simple payment process.
We hope this article helped you find the best PayPal WordPress plugin. You may also want to check out our picks for the best eCommerce plugins to help sell your products in minutes.