Google forms is a convenient way to solicit information from multiple platforms; websites, social media, or email through surveys, quizzes, lead capture forms, or feedback forms. In this article, we shall look at how to add Google Forms to WordPress.
What Are Google Forms?
Google Forms is an information collecting or survey application part of the Google Drive office suite that also has Google Docs, Google Sheets, and Google Slides.
The collected information is then saved to a spreadsheet.
You can build a simple to complex survey or questionnaire with a host of features.
Google Forms Features
Surveys
Questionnaires
Customize values
Reorder questions
Add images, videos, and custom logic
Real-time response information
Automatic summaries
Access control
Data validation rules
Collect & organize information
Create polls & pop quizzes
Customizable branding
Multiple choice
Dropdowns
Page branching
Question skip logic
Responsive forms
Real-time response charts
Export to Google Sheets
Here are some benefits of using Google Forms
You create a questionnaire, send it to targets, and watch as the responses are recorded in real-time into a spreadsheet.
You can create questions and analyze results with your team with real-time collaboration features.
Create forms faster without sending multiple versions of the file.
It keeps forms private by adjusting the sharing settings for each Google form and control who can view and edit information.
Google Forms' smart data validation rules help ensure that email addresses are correctly formatted, data is correct, and that people receive the appropriate questions based on previous answers.
All Google forms are responsive, meaning that users can create, edit, and respond to forms using any device such as a smartphone, tablet, or desktop computer.
How to Add Google Forms to WordPress?
Go to the Google drive site and log in.
Click the New button.

A popup menu appears, go to More, then to Google Forms and then choose a Blank form or From a template.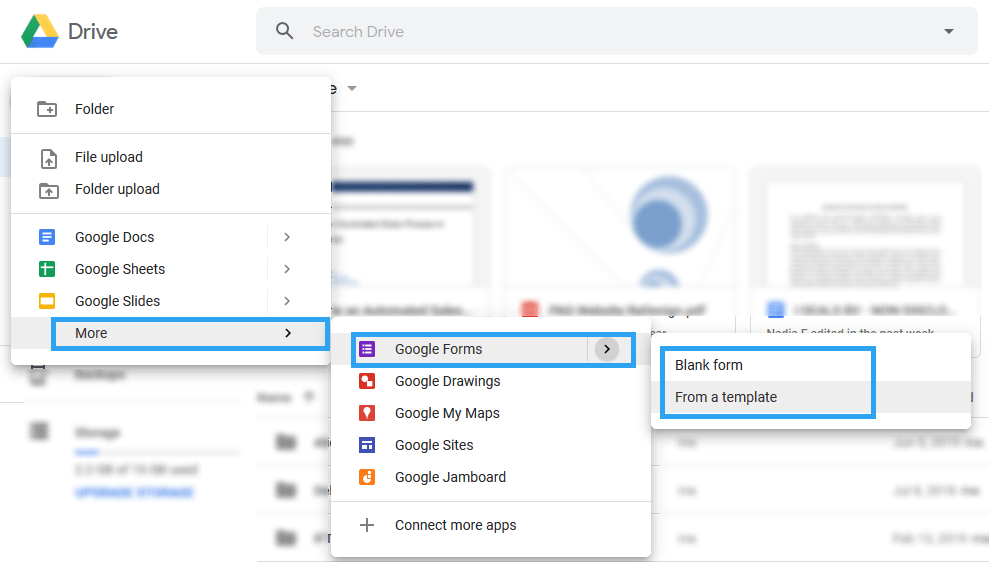 If you chose from a template, you are taken to the template gallery.
From here, you can still start with a blank form or pick from the available templates.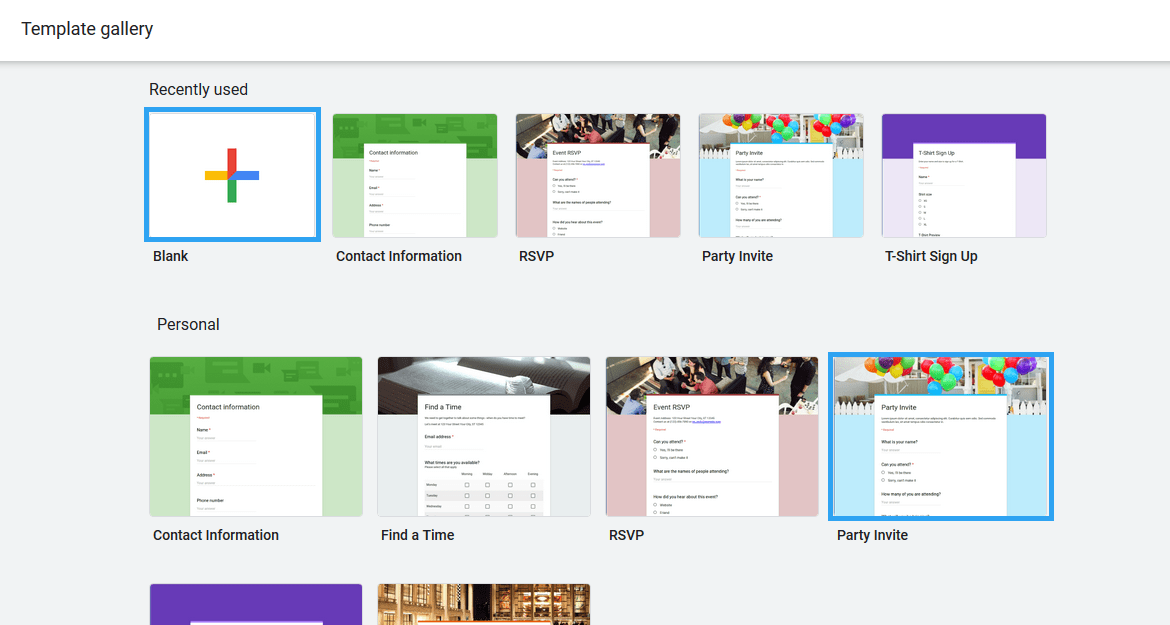 If you choose a template, edit the text or add new questions, images, videos, or document from the tools menu found on the right of the form.
When you finish building your form, click the Send button to grab the link or the code to embed on your website.

Click the < Less Than and > Greater Than  – <>  – symbols, then click Copy.
How to Embed A Google Form in WordPress?
Once you have the code, head to the admin area of your WordPress website. Go to the page or post where you want to add the Google form and paste the code there.

Publish your page or post, then view it.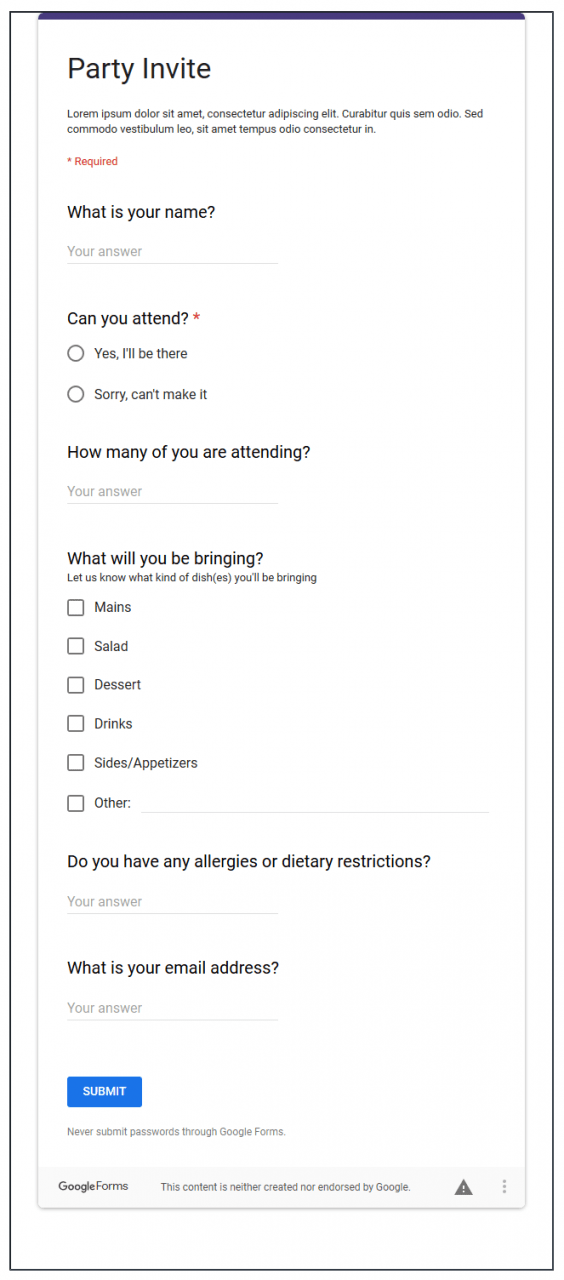 That's what you would typically need to do to add Google forms to WordPress. Create the form, copy the code, and embed it on your page or post.
Embed Google form using A WordPress Plugin
You could also use a free Wordpress plugin – Google Forms to embed a published, public Google Form in a WordPress post, page, or widget.
I don't recommend you using it at the moment, because it looks like it is not actively maintained. It was last updated over a year ago, and it has not been tested with the current versions of WordPress.
What the plugin ideally does is fetch a published Google Form using a WordPress custom post or shortcode, remove the Google wrapper HTML and then renders it as an HTML form embedded in your blog post or page.
We shall keep monitoring it for any updates, if any, we shall update this post on how you can use it to add Google forms to WordPress.
Conclusion
With Google Forms, you can build simple or complex forms that you can then add to your WordPress site easily.
Google Forms,  comes with the freedom to use the forms you create almost anywhere; on your website, social media, or a link emailed to your respondents.
If you are looking for just a form, then consider these form plugins.
And more options at our top picks of the best form plugins for WordPress.
This article has hopefully, equipped you with knowledge and convenience of creating your questionnaires, quizzes, or just about anything that requires you to solicit information from your audience.
You may also want to learn how to display Google Reviews of your business on your WordPress website.