Are you in search of the best free redirect WordPress plugins? Then this article is for you!
Redirect plugins resolve your broken link issues by redirecting them to the correct URL. Remember, a broken link is a leaking bucket that will leave you empty-pocketed. It will drain away all your efforts, money and resources. On the other hand, the right redirecting plugin will help you save from that disaster. Otherwise, your search results standing position is all going to vain. Your overall SEO campaign will go null and void.
You can also create a 301 redirect manually by editing htaccess file, but obviously, using a redirecting plugin is an easier and secure way to go.
So now I am going to enlist you the best redirecting plugins for your consideration. I will also entail the reasons why they are the best. Want to give a quick glance?
Let's head on…
Best Redirect Plugins
1. Redirection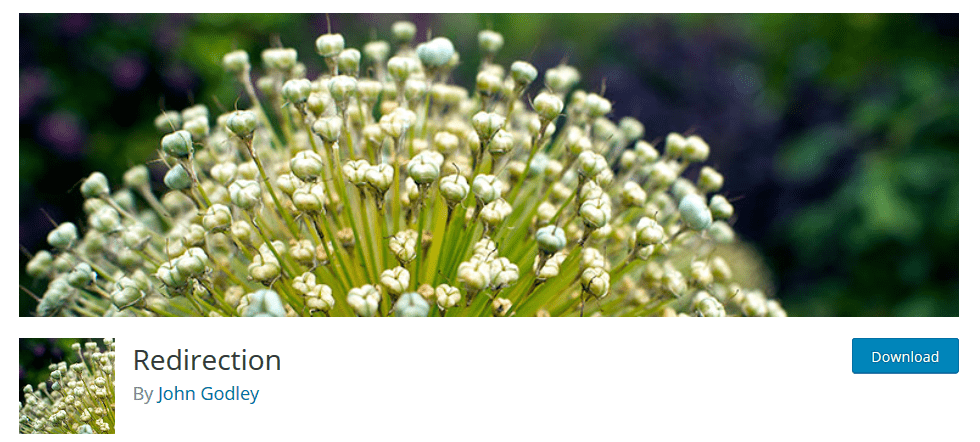 Redirection is a free dedicated redirect management plugin that is winning hearts all over the world, it has more than 1 million active installations and has attained a 4.2 rating. Thus, it has helped million's of users efficiently manage 301 directions, and keep track of their 404 errors. Most importantly, it has helped users reduce their errors, improve their SEO ranking and grab all the loose ends of their site.
It offers few redirects to site option with thousands of redirecting options. It is the most recommendable plugin that is serving millions of customers for over 10 years. Want to know why it has created such a stance?
Why Is Redirection A Need Of Many?
Redirection is offering the following features:
It can create and manage redirects quickly and easily without any Nginx knowledge or skill
Allows its users to generate redirect patterns to match any number of URL's through supporting regular expressions
Enables its user to redirect based on Login Status, WordPress Capability, Browser, Referrer, Website cookies, Http Headers, Custom Filter, IP Address, Server, and Page Type.
Offers configurable logging option.
Logs can be exported for external viewing.
Display geographic information about an IP address
Offers disable/ reduce IP collection facility so the users can meet the legal requirements of geographic locations.
Keep track of 404 errors
It is supported by Apache and Nginx.
Offers fully features import and exports system
2. Simple 301 Redirects

As you can assume from the name; 'Simple 301 Directs' is actually one of the most simple, and easy redirect plugins for WordPress. With the help of this page, you can quickly redirect your URLs to another page. This plugin is convenient and best for newbies. So, if you just stepped into the market, this plugin is just your piece especially when you want to change the overall URL structure of your site.
Moreover, if you are planning to migrate to WordPress and don't have the knowledge, skill, and expertise to preserve the URL structure of your site. This simple redirect WordPress plugin is your ultimate need. Installing this plugin would not only help you save from hassle but help you redirect from old pages to new pages. Moreover, it will help you seamlessly pass along its incoming links, and their page rank will be passed with them. It has achieved 300.000 active installations and attains a 4-star rating.
Would you prefer this free WordPress plugin? Let us know in the comments section below!
3. WP 404 Auto Redirect To Similar Post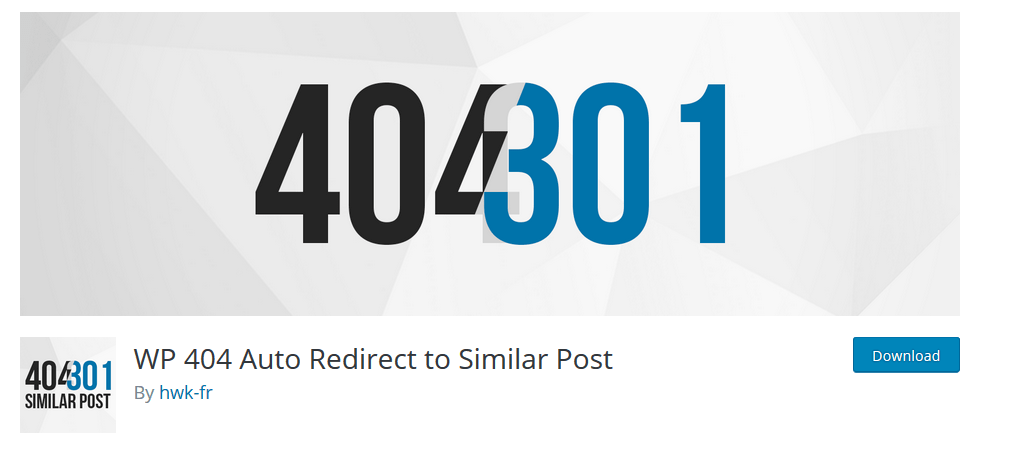 If you are in search of a reliable plugin that will help you automatically redirect 404 pages to your posts. Then, this plugin is what you were searching for. It redirects 404 pages to similar posts by title, post types, and taxonomies. They also redirect users to the homepage or custom URL.
Why Is WP Redirect A Need Of Many?
Let's see some of the reasons why you may opt for this plugin:
The users have the option to choose the redirection HTTP header status; 301 and 302 headers.
Exclude post types and taxonomies from possible redirections
Exclude posts and terms based on a custom term meta
Preview possible reduction from administration panel.
Offers new features; so you can create your own search engines logic, search engine groups, and fire sequence.
It is compatible with popular manual redirection plugins like redirection, simple 301 redirects and others.
And many many more….
Is WP 404 redirect to similar post the right choice? Do you think you will activate this plugin? If you want to download this plugin, log on to WP 404.com.
4. Safe Redirect Manager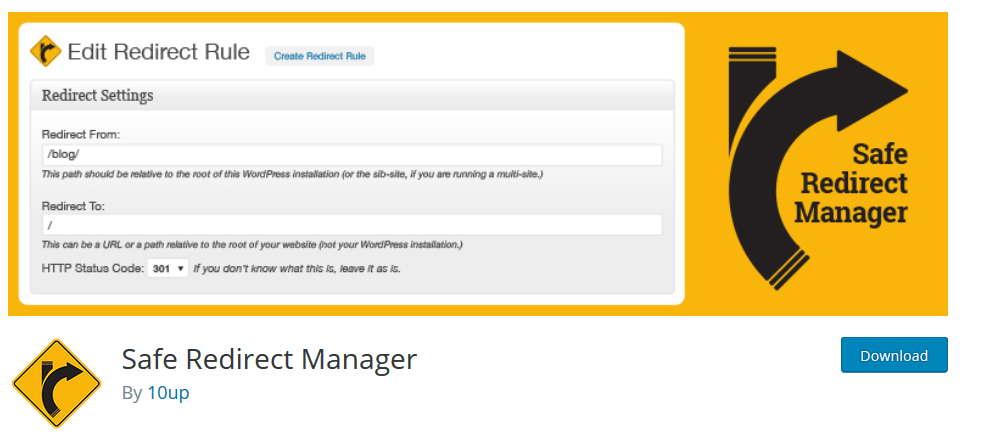 Safe Redirect Manager is another popular redirect WordPress plugin that has attained more than 50,000 active installations and has attained a 5-star rating. It is an HTTP redirect manager for WordPress. It allows its users to redirect locations to new URLs with HTTP status codes. It is perfect for newbie's and you can easily and can quickly move the URL's from one site to another.
So, what are you waiting for? Get hooked with this simple, easy to use interface and redirect your post and pages quickly. This plugin is just fantastic and works perfectly on WordPress multisite setup.
If you want to get hooked with their services, log on to Safe Redirect Manager.
5. 301 SEO Redirection Plugin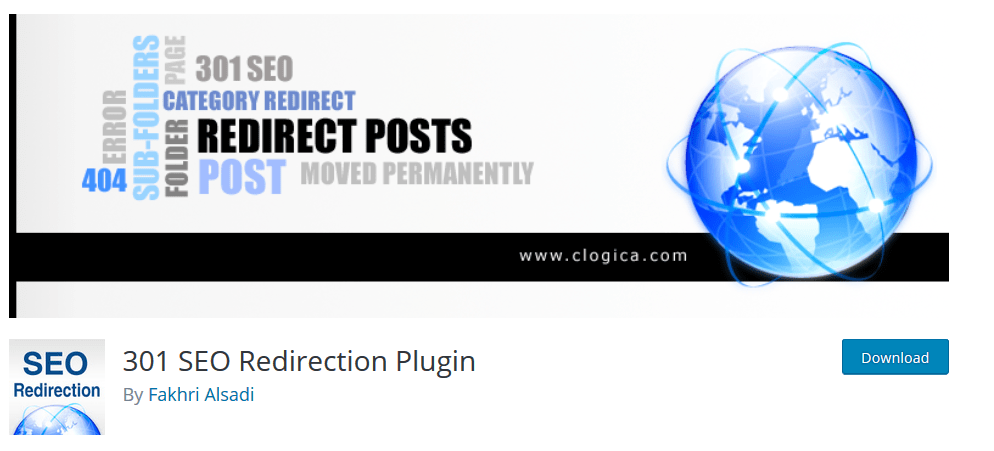 301 SEO Redirection Plugin is another remarkable plugin that can manage 301 redirections in a stance. So, if you want to build and manage redirections efficiently for your site, this plugin is worth it. This plugin is not only highly incredible and useful, but it is a free plugin. 301 SEO redirection plugin migrates pages from the old website to the new one, and it also changes the directory of the WordPress site.
Installing and activating 301 SEO redirect plugin will allow incoming links to pass along seamlessly. Moreover, their page rank will also be passed along with them. It empowers you to manually adds 301, 302 and 307 redirections for a WordPress post.
Thus, if you are worried about those 404 crawl errors? Don't be, this plugin has the solution to this problem. It fixes the errors, supports wild card redirections and redirects all the content in the folders. Moreover, its redirection statistics help its users define the time redirection has occurred.
Are you wondering what's more? Log on to this site and attain all the information about this plugin in detail. Click here.
6. Easy HTTPS Redirection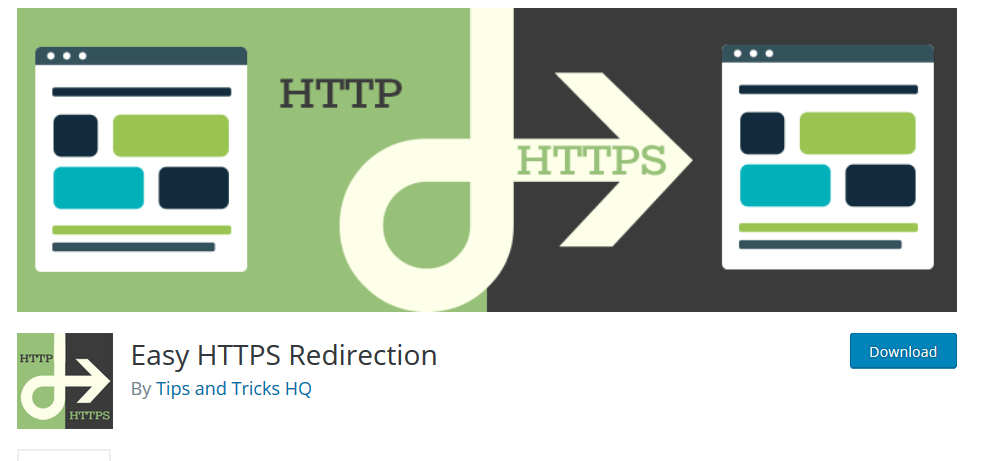 Easy HTTPS Redirection Plugin is applicable only if you have installed an SSL certificate in your site. So, it is only valid if HTTPs is working correctly because this plugin uses the HTTPS URL of your webpages. Thus, after installation and activation of this plugin, you can automatically redirect to an https version of an URL. Make sure it is working correctly.
Moreover, if you have an existing site that has a lot of static files, then you need to make specific changes. You need to change those pages and posts that are equipped with NON-HTTPS URL; else your browser will show an SSL warning.
So, if you want to make your webpages fully compatible with SSL; you need to force load those static files using HTTPS URL. Once done, now you need to do an auto-redirect for the whole domain; automatically every URL will be redirected to the HTTPS version. You may also need to do an auto-redirect for a few pages; the users while entering the URLs will auto-redirect to the HTTP version.
7. Redirect List

Redirect list is my last recommendable WordPress redirecting plugin. It is an incredible, lightweight and clean redirect plugins that require no advertising, links or tracking code.
Moreover, those of you who detest creating a custom page. This plugin is made just keeping you in mind, it will help you in 301, 302 or 307 HTTP redirection. It does not support multisite but offers the following:
Match URL regardless of GET parameters
It also helps you match URL even if no GET parameter exists
It matches URL if the GET parameter exists, but value does not matter
It also matches URL if the GET parameter exists and also value matches.
This is not all! To review their features in detail, click here.
Final Thoughts
WordPress has made life a lot easier with its remarkable plugins. Similarly, WordPress redirection plugins are not only crucial for any site, but it is a need. You need to manage your links correctly, you need to keep track of your error pages in the search engines, you need to find that loophole in your bucket and fill that gap. Redirection plugins have won the hearts of site managers, they completely understand the importance of these plugins.
Within this article, I have entailed the best redirecting plugins that are gaining a competitive edge in their respective way. Hopefully, your query has been resolved by now. Let us know in the comments below the best plugin you liked. Moreover, if you have any questions regarding any redirecting plugin, we will be more than happy to help you.
For next, you may also want to read our list of the 10 Best SEO Plugins for WordPress to help improve your Google ranking.