XML sitemaps are a collection of links that tell search engines about all the pages that exist on a website and their relevancy. A sitemap will allow search engines to view the complete structure of your website and enable them to quickly find your websites pages. They are highly effective for SEO and can come in handy if your internal linking is not up to the mark.
Submitting an XML sitemap requests search engines to index the pages on your website. This does not guarantee google and other search engines will index them but it is still important to submit them to search engines. It works as a clue to search engines telling them which pages are important.
For a site built with WordPress, there are plenty of simple and great plugins one can use to add extra functionality to his websites. WordPress is used in almost 27% of all websites, making it the most popular content management system. There are over 29,000 WordPress plugins available. More often than not you will find multiple plugins for the same functionality that you want to add. If you want to generate an XML sitemap you will also find tons of plugins to help you do that. It can be confusing selecting the best one. Hence we have put together this splendid collection of the best XML plugins for WordPress to make your life easier.
Why you need XML Sitemaps
There are no cons of having an xml sitemap they are all pros. XML sitemaps will improve crawl times, improve crawl for pages that are missing internal links, help index pages that are have a lot of media content such as images and videos and allow search engines to know the importance of certain pages. The only risk involved in generating and submitting your XML sitemap is the time you will spend, else the rewards are many.
Top XML Sitemap Plugins
1. Google XML Sitemaps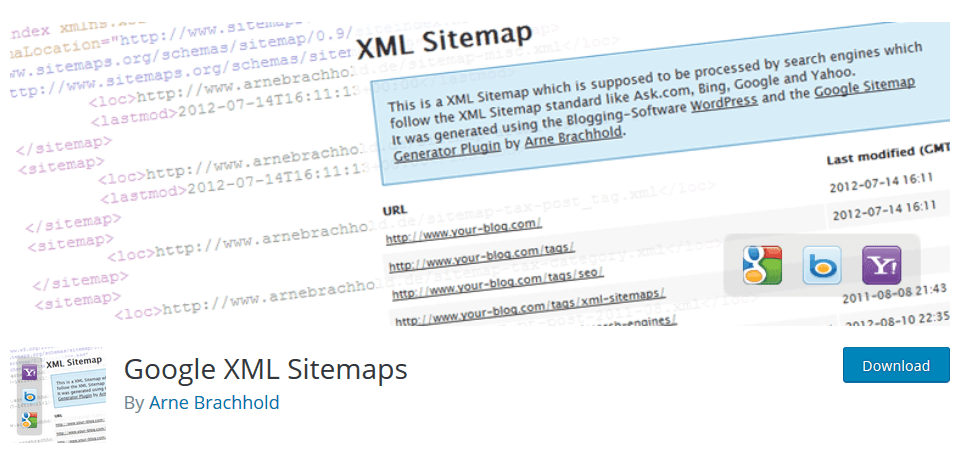 The plugin has 2 million+ active installs and hence on the top of our list. You can generate a complete sitemap using this plugin. The plugin supports all sorts of WordPress pages and post and automatically notifies search engines each time you create and post new content. The xml sitemap generation is automatic and does not require any manual input or coding. It's also lightweight and will not slow down your website. The plugin is also free and has not pro or paid versions, all the features are available in the free version. It is also available in multiple languages.
Pros: Most installed among this list, automatic xml sitemap generation, lightweight, completely free, multi-lingual support
Cons: Vaultpress shows a vulnerability warning.
2. XML Sitemap and Google News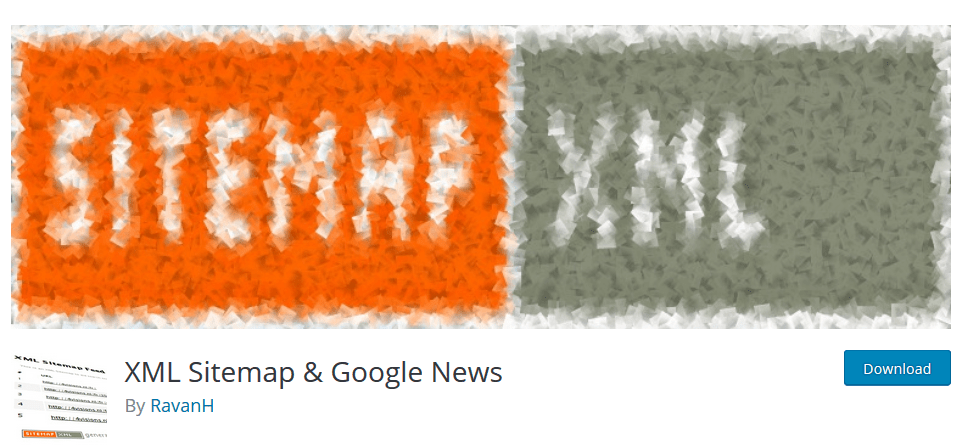 A light weight xml sitemap plugin that supports Google news feed protocol. The plugin is simple to use and does not require tweaking of file or folder permissions. It's also compatible with caching plugins, has multi-lingual compatibility and can ping search engines when you publish new posts.
Pros: Lightweight, Support for google news feed protocol, easy to use, compatible with other plugins, auto ping on new posts.
Cons: Plugin can break css for some themes.
3. Simple WP Sitemap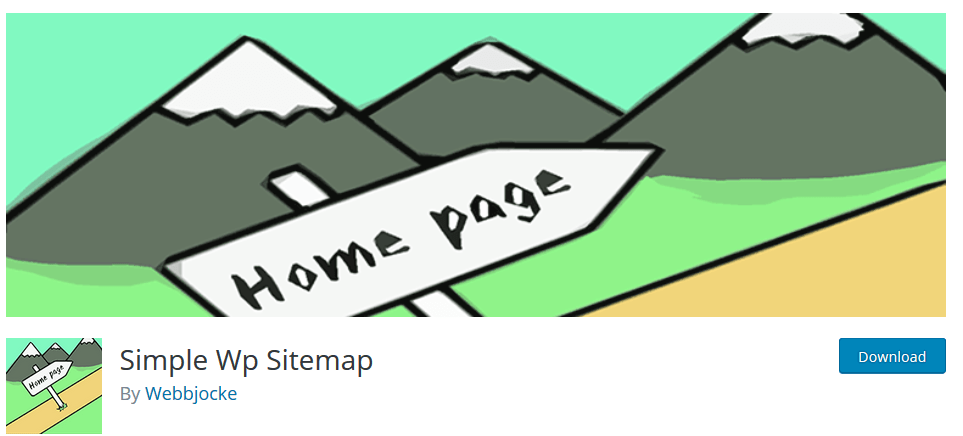 All of the plugins in this list do the basic task of generating an xml sitemap. This one goes a step ahead of the rest and has the ability to generate an html sitemap as well. It creates sitemaps dynamically meaning they auto-update each time you generate new content. The plugin also has the ability to add non-WordPress pages such as html files which might be on your server to the sitemap.
Pros: Ability to generate html sitemap, auto update sitemaps, include non-wordpress pages in sitemap.
Cons: Not compatible with WordPress version 4.5 known issue.
4. Sitemap Generator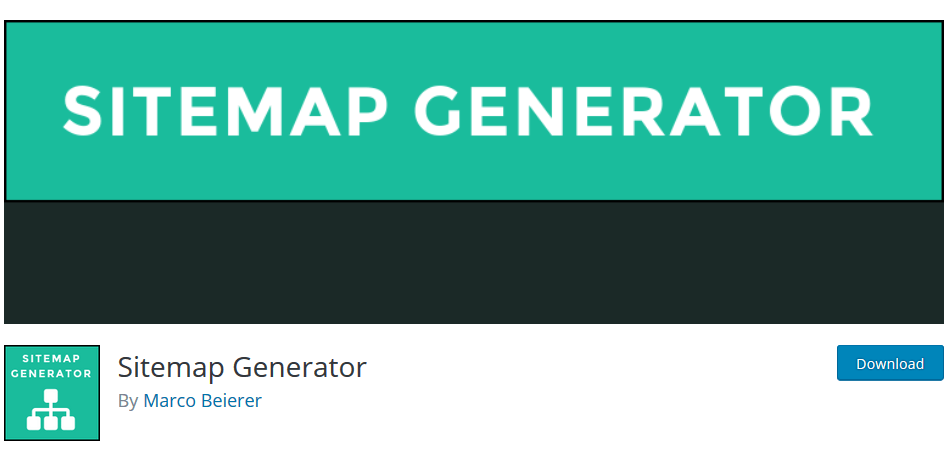 This plugin uses an external service to crawl and generate a sitemap. We highly recommend this if you are using a shared host as the resources you have are limited. This also ensures your website speed is not affected. It's simple to setup and is compatible with all other WordPress plugins. The free version allows up to 500 urls to be included in the sitemap. The pro version has additional features such as generation of image and video sitemaps. A 25,000 url limit will cost you EUR. 35 per year.
Pros: Has no load on your server, simple to use, compatible with other WordPress plugins.
Cons: Free version only allows up to 500 urls in the sitemap
5. Simple XML Sitemap Generator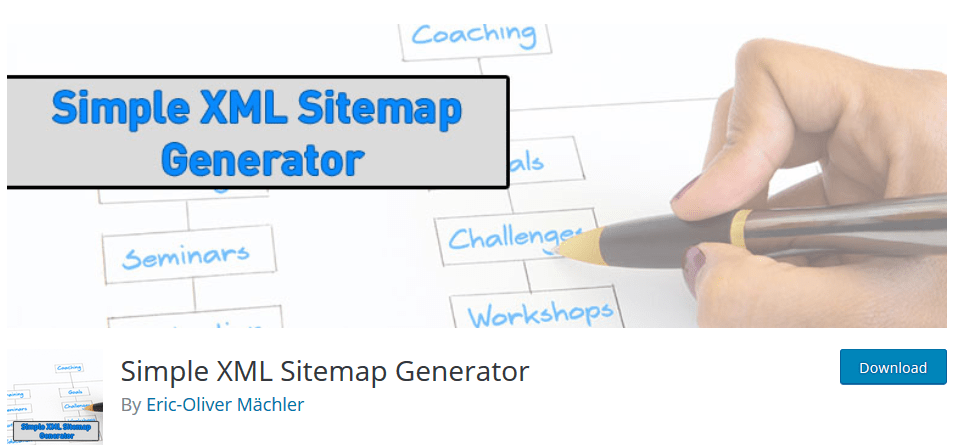 This plugin generates a sitemap for various search engines and not just Google. The plugin is simple to install and use. Just create or update any post on your website and the plugin will get started. It is also GDPR compliant. The plugin is free and open source, so you can use it for commercially as well. It's a good simple plugin that does the job without interfering with your websites speed. The support however is quite limited for this plugin. The plugin has only been tested with WordPress version 4.9.9 at the time of writing this and if you have a newer version you might need to test it first. No paid or pro version is available.
Pros: generates sitemaps for multiple search engines, GDPR compliance, lightweight.
Cons: Only tested up to WordPress version 4.9.9, limited support.
6. Google Sitemap by BestWebSoft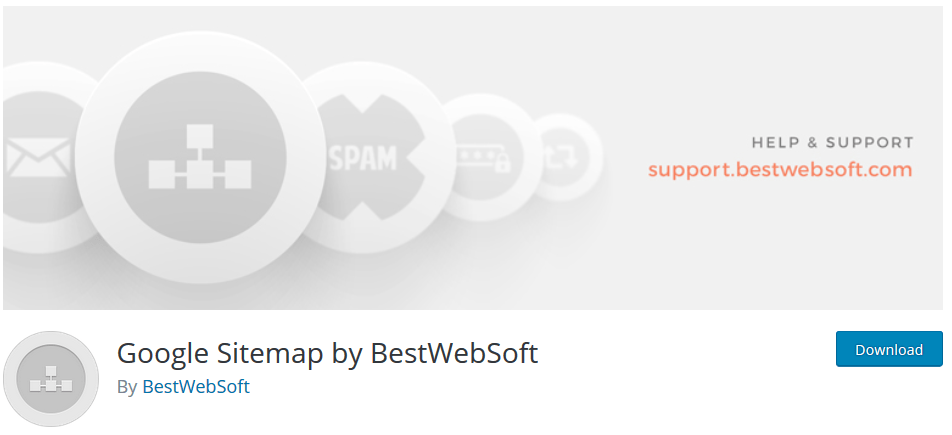 The plugin has been downloaded over 1 million times and have tens of thousands of active installations. Just like most of the plugins in this list, it will also automatically generate a sitemap. Other than adding pages and posts to the sitemap it has the ability to add custom post types and custom taxonomies as well. The plugin is also multi-lingual. The basic version of the plugin is free and the pro version costs $21 annually or $210 for a lifetime subscription. The pro version has additional features such as adding external sitemaps, excluding pages from the sitemap, adding custom urls and priority support.
Pros: automatic sitemap generation, multi-lingual, ability to include custom post types and taxonomies in the sitemap.
Cons: free version has limited features.
7. XML Sitemaps

Just like most plugins mentioned in this list,this oneis also easy to use, simple to install, generates an XML sitemap automatically and also notifies search engines whenever youupdate your content. The plugin goes a step ahead of the rest though, by adding a re-write rule and storing your cached sitemaps in thewp-content/sitemaps folder. Pings to search engines occur automatically every hour when you update your content.
Pros: Auto pings to search engines, stores cached sitemaps
Cons: Unfortunately this plugin has not been tested with 3 major releases of WordPress and has limited support.
8. Google XML Sitemap Generator

Among our collection of 8 plugins this is the simplest to use in order to build a sitemap. The plugin makes it extremely easy to generate a well-structured sitemap and use it efficiently. It has over 10 million downloads and is rated 5 stars by 3000 plus users. It's completely free and comes with various translation options. It notifies search engines at certain pre-determined time intervals. It's light weight and optimized for speed.
Pros: simple to use, completely free, comes with translation options, light weight and optimized for speed
Cons: none
Conclusion
We have curated the best WordPress sitemap plugins that can get you started on your SEO journey. Sitemaps are an important part of your website and if pages on your website are not indexed or cannot be found then you are losing out on organic traffic. We've also picked out a list of the best HTML sitemap plugins for you.
Note, if you have installed other SEO plugins such as Yoast or All in one SEO then you might not need any of these plugins. Both Yoast and All in one SEO are able to generate xml sitemaps. Unless you are looking for some specific functionality as each of the plugins in this list has one thing that the other's don't. It is important to use as few plugins as possible on WordPress in order to avoid conflicts and also avoid slowing down your website.