Affiliate membership plugins are the best tools to promote your website products and services. They will help you manage your affiliates so you can generate more sales, traffic and visibility on your WordPress store.
Your affiliate may earn a commission on every sale they conduct, but in return help, you receive high rewards and income. Isn't t that what you want? Do you want to improve the sales and help your partner spread the word about your site, products, and services with ease?
If yes, you have landed on the right page.
Within this article, we are enlisting the best 4 affiliate marketing program tools that can help you create a stance in the online world.
Why Do You Need Affiliate Membership Plugins?
Affiliate membership plugins are incredible tools that can help a business generate a significant amount of revenue. With the help of this program, you can attract new visitors to your site, thus creating a sales funnel.
The affiliate membership program is best for newbie businesses and also for mature ones. You just need the right affiliate marketing program strategy.
If your business has a subtle position in the market then working on the affiliate program strategy may not be difficult for you. Since you are fully equipped with knowledge and experience. However, if you are a newbie and running an affiliate marketing program seems intrusive for you. Don't worry; WordPress is no doubt a fully equipped platform that has not only attained an outclass performance in the online world but has helped the business reach a far destined place they desire for.
Similarly, WordPress affiliate membership plugins can help you accelerate your sales, revenues and drive traffic to your site. These plugins facilitate affiliate recruitment, registration, login, and management process. Moreover, it will help you track the referrals and in return give commission to them appropriately.  It will help you save time, resources and money. In a matter of few clicks, you will attain visibility with an effective sharing advertising methodology without any hassle. However, doing it manually is beyond imagination!
Do you want to attain supremacy with a few clicks?
Let's head on to the list of the best WordPress affiliate membership plugins.
Roll on your sleeves because it's the right time to hit the market hard!
4 Best Affiliate Membership Plugins
1. Affiliates Manager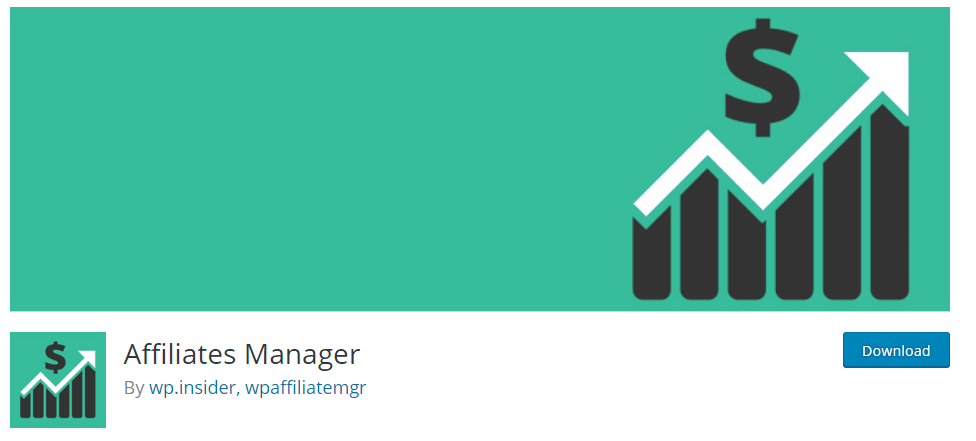 The Affiliates Manager is a remarkable WordPress affiliate plugin. With the help of this plugin, you can track, manage and pay your affiliates directly from your site. This a free WordPress plugin that has attained a 4.4-star rating with more than 10,000 active installations. It is one plugin that integrates with a wide range of popular e-commerce solutions; such as; WooCommerce, Simple Shopping Cart, Wp E-commerce, Easy Digital Downloads, I Themes Aexchange, Wp Estore, Sell Digital Download, Paid Membership Pro, S2 Member, Simple Membership And Stripe Membership.
Let's look into some of its features in detail:
Offers its users with an affiliate portal; a platform to promote products and services
Offer unlimited affiliate option without paying more
Helps to track sales and clicks of referrals in real time
Offers an automated system for its users
Allows its users to choose a flat rate or percentage based rate
And much more
Pros And Cons Of Affiliate Manager
Pros Of Affiliate Manager
Simple to install and easy to use
Managing your affiliate and referrals is easy
Users have full control over affiliate registration, payments, and individual commissions.
Easily track clicks and make mass payments via PayPal
Allows you to monitor an unlimited number of affiliates in real time
Allows its users to create banners ads for its affiliates
It helps in integrating the plugin to mailchimp, track ad impressions and customize affiliate messages
Isn't this great, with the help of this plugin your affiliate marketing program can reach a full range of audience.
Cons Of Affiliate Manager
Its premium version offers two options: Single site ($39) and developer license ($97); that are less competitive. Due to this, few users are attracted to their permission version.
Fails to introduce new features:  Affiliate Manager is not offering new features likewise other WordPress affiliate membership plugins.
Let's ponder over our the rest of the popular plugins that are creating a hype in the market.
2. Affiliates by itthnix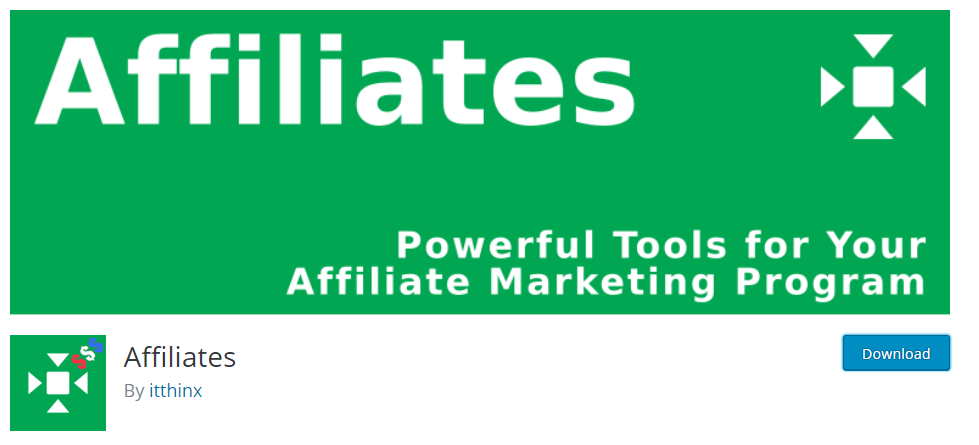 Affiliates by itthnix are another full features affiliate WordPress plugin that works great for sellers, online stores and membership sites.
So, if you are one of the businesses mentioned above, this WordPress plugin offers a wide range of neat features for you. Let's look into some of them:
Intuitive affiliate dashboards, automated registration, and unlimited management sections
Affiliate imports to import affiliate account in bulk from a text file.
Affiliates Woocommerce Light to automatically create your affiliates after sales refer.
Affiliate Ninja Forms and Affiliate Formidables; this will help users create a submission to grant commissions and record referrals.
Display affiliate content in the BuddyPress user profile with affiliate BuddyPress.
Affiliate contact form 7
And much more….
Pros And Cons Of Affiliates
Pros Of Affiliates
So what are you waiting for? Get hooked with their free version.
Cons Of Affiliates
The affiliate pro and affiliate enterprise offer compelling additional features, extensions, and integrations but at a high price.
So, if you are a developer; this plugin will work incredibly for you. However, if you are a newbie, you will face a hard time availing their premium versions. In case, you are ready to comprise on price. Install it now.
3. Affiliates WooCommerce Light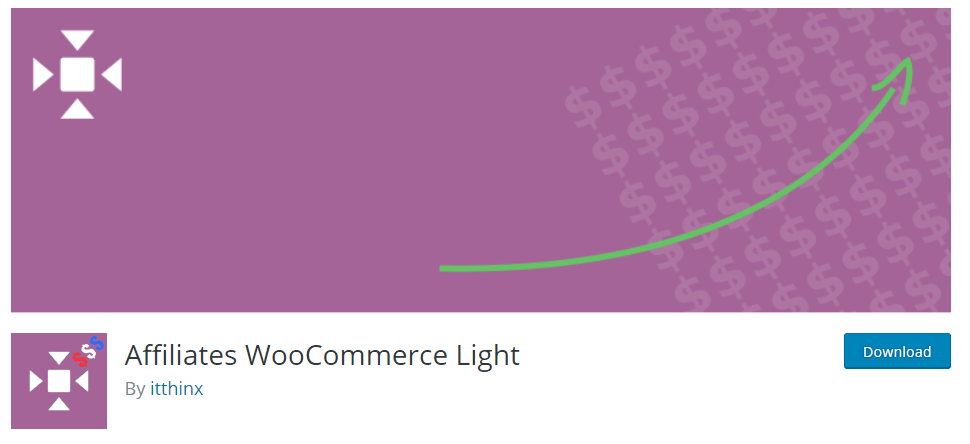 Affiliates Wooommerce Light is another remarkable WordPress affiliate membership plugin by itthnix. With the help of this plugin, you can grow your business with your own network. Likely allow your users to earn commission on referral sales.
So, if you desire for a plugin that will help you set a commission rate for your affiliates. You need this plugin; they will help you get credited with referral based percentage for sales total net amount. Then, you need to install and activate this plugin. This is a free WordPress plugin, but before you install it, you need to integrate WooCommerce and Affiliates.
Pros And Cons Of Affiliate Woo Commerce Light
Pros Of Affiliate WooCommerce Light
Easy to use
Helps you attain benefits of WooCommerce and Affiliates
WooCommerce enables you to deliver high quality and features to your online store
Affiliates help user boost their sales through an affiliate program
Helps you automatically create referrals after incurring sales
Steam line the paying affiliate process
Cons Of Affiliate WooCommerce Light
Only WooCommerce and Affiliates users can use this plugin.
It has one primary offering; sets a commission rate for your affiliates. The rest is done by the other two integrated plugins.
Even though it offers one prime factor but its integration with WooCommerce and Affiliates can help you create a stance in the online market. You can attain benefits of WooCommerce and Affiliates and Affiliates WooCommerce Light.
A three in one package! How's that?
So, if you think this is the right plugin for you; log on to WordPress repository and install and activate WooCommerce and Affiliates and Affiliates WooCommerce Light. Now, enjoy the benefits of all three.
4. YITH WooCommerce Affiliates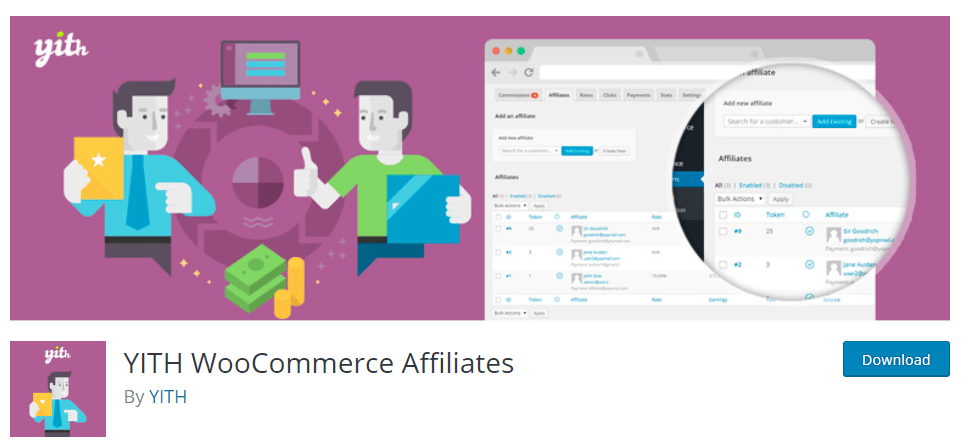 YITH WooCommerce Affiliates is another popular WordPress affiliate membership plugin that has served a significant role in Woocommerce businesses.
So, if you are a WooCommerce owner and want to create affiliate profiles and set up commissions with ease without investing any money. You are viewing incredible free plugins just right in front of your eyes.
Let's look into some of the features this remarkable plugin is offering:
Allows the user to visit the store with a refer ID
Enables users to credit commissions to affiliates
Use a shortcode for affiliate registration
Automate the process of refunds and decrements
Offer customize parameters
View necessary reports and filter them by date
And much much more…
Pros And Cons With YITH WooCommerce Affiliates
Pros With YITH WooCommerce Affiliates
It's a 100% free affiliate plugin for WooCommerce based stores
It is best for newbies; easily create affiliate profiles and set up commissions
Allows it users to set cookies and track referral for many days
Enabling affiliate registration using shortcodes can help you develop affiliates from existing users and ban.
It helps users approve and ban any affiliate they want
WooCommerce affiliates have an intuitive dashboard where they can easily track the progress of their affiliate marketing program.
Easily calculate refund and balance the affiliate commissions in case of returns.
Cons With YITH WooCommerce Affiliates
It is only applicable for WooCommerce based stores.
Wrapping Up
Starting an affiliate marketing program is a hideous and a tiresome task. Moreover, choosing the right WordPress affiliate membership plugin can be quite challenging. WordPress offers millions of plugins for its users. Installing and exhibiting the right one is crucial yet efficient.
Whatever the plugin you chose; make sure you consider the short term and long term needs and outcomes of the plugin. Don't be overwhelmed by a single feature, look at the big picture. Look at the impact it will cause the performance of your overall business.
I hope you liked this article. Here we have a hand-picked list of the best affiliate link plugins for you to facilitate management of your affiliate links.