Learn to embed PDF files in WordPress, on posts or pages and provide your visitors with alternative ways of consuming your content.
As an ardent reader, sometimes I want to preview books without having to download a PDF to my computer or have it open in an existing tab or just a new tab.
Natively one cannot embed PDF files in WordPress as you would with images, audio files or videos.
So traditionally, all you can do is upload your PDF and then have the visitor click to download or view it on the browser.
If you are looking for a solution to embed PDF files to your WordPress site directly, then you are in luck.
Using PDF Embedder I will show you how to embed PDF files to WordPress.

Step by Step: How to embed PDF files to WordPress.
Installing PDF Embedder
You can download the plugin files from the WordPress plugin directory and then unzip it in the plugins folder of your hosting account.
Or you could, head to the admin area of your WordPress site and search for PDF Embedder in the Add Plugin page.

Search for PDF Embedder, from the search results you should see it there, now click Install now and then click activate in a few seconds.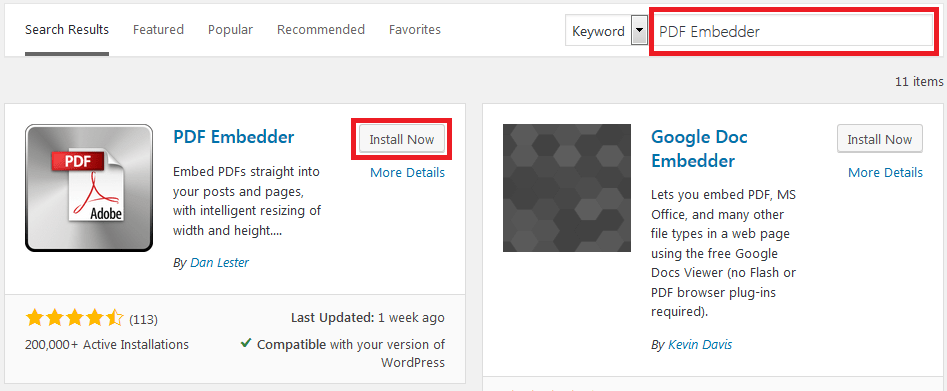 Embedding PDF files to a WordPress page or post.
To Embed PDF files in WordPress is pretty straight forward and easy.
Once you have installed and activated the plugin, go to the page or post you want to embed PDF files to.
With the Gutenberg editor, Click the + Add blocks Icon, then under Common blocks or searching for PDF, click PDF Embedder.

Next click, the link on the editor, "Click Here to open Media Library to select PDF."

If the PDF is in your Media library, then choose it, if not upload files from your computer.

Once added to the post or page you should see something like this.

On the right of your post or page, you can set the height and the width of your PDF file.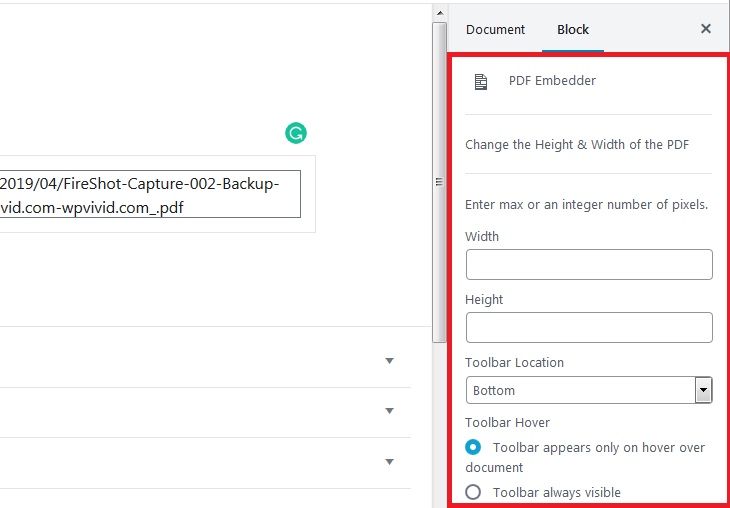 Additionally, you can also set the location of the toolbar, whether it is displayed at the Bottom or on top, or both the bottom and top or not displayed at all on the post.
You can also configure whether the toolbar only appears when someone hovers over it or if it should always be visible on the document.
Here is the toolbar at the top of the PDF File.

The toolbar at the bottom of the PDF file.

Publish the post or page and then view it.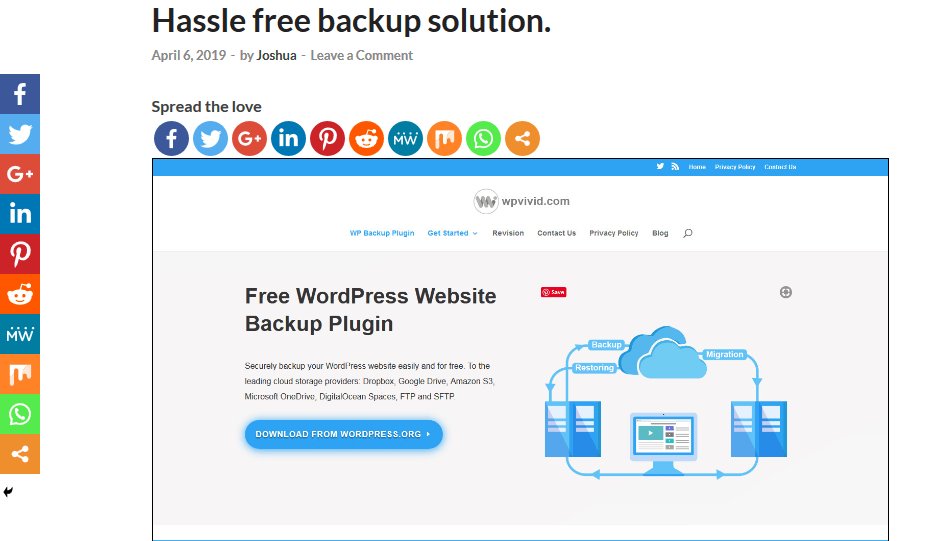 Fast and easy, that is how you can embed PDF files in WordPress.
Defining universal settings.
If you are creating multiple posts or pages with a known height and width or you prefer to make your settings universally, then you can do that from the plugins settings page.
Go to Settings, then Click PDF Embedder from the submenu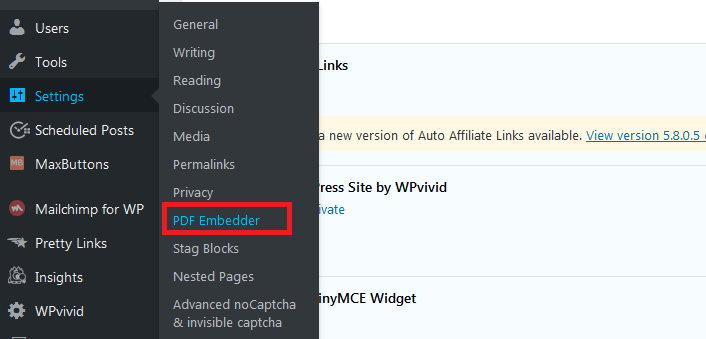 Define your width, height, toolbar location, and toolbar hover effect here. When you are done, click the Save Changes button.

Those are the only settings you can set with the free plugin that you download from wordpress.org.
The free plugin allows you to embed PDF files. If you, however, you need more features, you would have to purchase the premium version of the plugin.
With the premium version you can;
Add the download button to the toolbar for visitors to download the PDFs
Adds the ability to scroll between pages continuously
Adds the Full-screen mode to the files
Edit page number to jump straight to page
Remove wp-pdf.com attribution from the toolbar
Creates Mobile-friendly and responsive PDF display
Lastly, you can make it hard to for visitors to download the original PDF files with its security feature.
You could also explore Alternative plugins to embed PDF files in WordPress
PDF Poster – Embed pdf file in WordPress
Final thoughts
Ability to embed PDF files in WordPress is a great feature for authors, writers, marketers or just about anybody who has PDF documents that they want to share with their audience.
A visitor is provided the choice to read the files within their browser on your website or download a local copy to their computers.
Hope that was a great read, your thoughts on which plugin you have used to embed PDF files to your pages or posts are welcome in the comments section below.
You may also want to learn our top picks for the best 9 free YouTube WordPress plugins to help embed YouTube videos in your site.