Do you want to create a backup of your files or transfer files to the web server?
If yes, then you need to you an FTP client. It is a must tool that will help you transfer files; it allows you to upload and download files between your computers and your web server.
Remember, FTP software's are not very user-friendly, and requires much technical knowledge. So, those of you; if you want to avoid the hassle, and save yourself from ambiguity, then opt for FTP client. FTP clients are best for your management needs. They provide an easy to use graphics users interface and will relieve you from stress. All the FTP functions, such as copy, edit, delete, rename, upload, the FTP client will carry download files/ folders. All you have to do is to choose the right FTP client for your WordPress site. Install it and avail it services.
Within this article, we are enlisting the best FTP clients for windows, mac, and Linux. Some of these FTP clients are free, while others offer their premium version.
Let me add one important thing; FTP clients help you fix common WordPress errors with ease, especially the white screen of death.
So, what are waiting?
Want to know our recommended FTP client list?
Continue reading….
Top 8 FTP Clients
1. WinSCP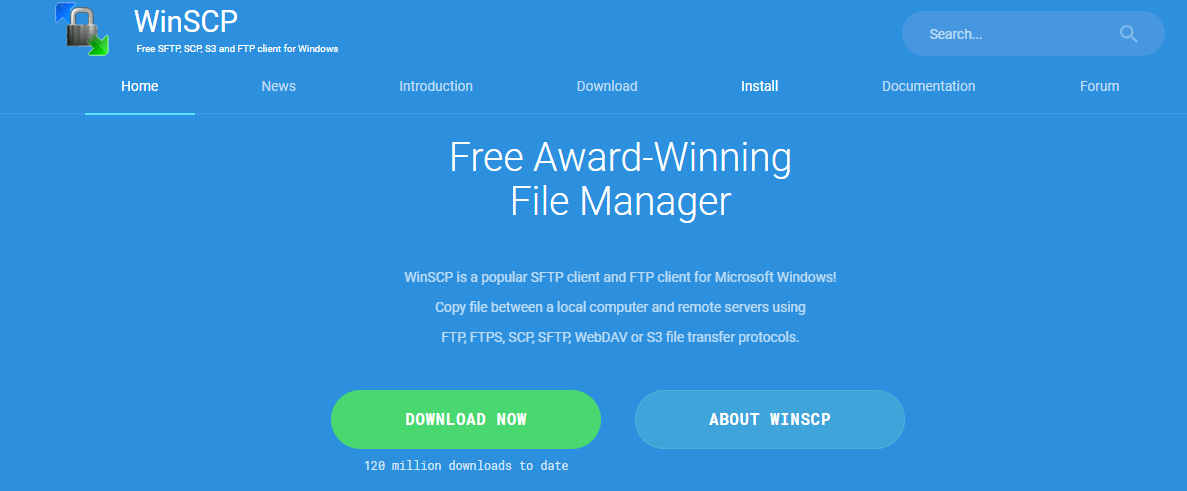 WinSCP is one of the most straightforward and simple WordPress FTP clients. Even though it is straightforward to install this plugin, but it leaves a significant impact. It is practical, efficient and entails all the details an FTP client must contain.  It has attained a 4.8-star rating with more than 120 million downloads. What a figure? Want to know some of its key features?
Key features of WinSCP;
Most importantly, WinSCP is a popular SFTP client and FTP client for Microsoft Windows. It uses FTP, FTPS, SCP, SFTP, WebDAV or S3 file transfer protocols.
2. Cyberduck

Cyberduck is another popular FTP client for Windows and Mac. It is extremely easy to use and suitable for both beginners and advanced users. It supports for FTP, SFTP, WebDAV, Amazon S3, OpenStack Swift, Backblaze B2, Microsoft Azure & OneDrive, Google Drive and Dropbox.
Key Features of Cyberduck;
Allows users to edit any file with their preferred editor
Enables users to distribute their content in the cloud (Amazon CloudFront)
Users can organize their bookmarks in files, spotlights, history and import options
Allows users to browse and move their files quickly and easily
Users can transfer anything, download and upload, copy, and synchronize.
It integrates with the native Mac environment. So, you can store your login credentials in crucial chains and locate files in finder. Most importantly, you get all this for free and with the click of a single button. So, what do you want? Are you ready to hit the button?
3. Transmit
Transmit is another highly recommendable Mac only FTP client. It's not free but offers a very reasonable price of $ 34 for its incredible services. It has incredible speed, supports SSH, SFTP, FTP, FTPs connection and provides a neat code editor for quick file edits.
Key Features of Transmit;
Connects to 11 new cloud services; Backblaze B2, Box, Google Drive, DreamObjects, Dropbox, Microsoft Azure, and Rackspace Cloud Files.
Allows users to upload, download, manage files on various servers with ease.
It offers Panic Sync; the most secure and fastest way to sync your site.
Transmit also integrates into users native Mac environment. Most importantly, you can add your transmit shortcodes to the finder as favorite and access them quickly.
4. Free FTP

Free FTP is another popular, free and easy to use FTP client. It developed by a coffee house and provided comfort to the newbies. So, if you are a beginner and searching for a free FTP client. Then, Free FTP client is your essential need.  With the help of this plugin, you can transfer files between computers via FTP or SFTP server.
Key features of Free FTP;
Allows users to upload and download files and folders easily and quickly with a drag and drop option
Offers secure SFTP, FTPS,FTP and HTTPS.
Provides users with a free FTP workspace that contains information about your FTP session
Offers full-fledge local and remote file management; add, remove, move, launch files from the program
Provides quick and easy archival
The best thing about free FTP is that it is simple, super-fast and highly efficient. It transfers all files and folders within friction of time. Want to get hooked with them? Download Free FTP and enjoy all the above features for free.
5. FileZilla

FileZilla is another known FTP client that is offering an FTP solution for free and premium services. It is a perfect platform for windows, mac, and Linux. It provides an intuitive graphical user interface and comprehensive documentation for its users. So, if you are a newbie; you have good news. It is free, reliable, and fast. However, some users have experienced adware and spyware in FileZilla downloads. So, before you install this plugin, don't forget to uncheck the box for adware. Rest is great!
Key Features of FileZilla;
It supports FTP, FTPS, and SFTP
easy to use interface and supports drag and drop option
offers tabbed user interface
promotes the transfer of large files> 4 GB
offers remote file editing
Supports HTTP/1.1, SOCKS5, and FTP-Proxy
Offers synchronized directory browsing
6. SmartFTP

SmartFTP is another powerful land reliable FTP client but offers its services for USD 79.95. With the help of this FTP client, you can transfer your files between your local computer and server on the internet easily and quickly.
Key Features of SmartFTP;
It Supports FTP, SFTP, WebDAV, Amazon S3, BackBlaze B2, Google Drive, OneDrive, SSH and terminal client.
Quickly and easily uploads downloads images, documents, movie and music files
Supports Windows 10 1903 version
Offers text editor option
Supports Google cloud storage and Google Drive, Microsoft OneDrive
7. Core FTP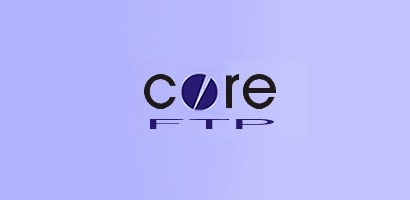 Core FTP is another free, reliable and a secure FTP client for windows. With the help of this FTP client, you can easily update and maintain your website.
Key features of Core FTP;
Offers secure SFTP, SSL, TLS & FTPS file transfer
Offers international domain support
Fast and secure client transfer
Supports full drag and drop option
Help users transfer files or folders in such one click
Allows users to start, stop or resume file transfer
Offers FTP/HTTP proxy, Socks 4 & 5 support.
All these features are available for free. Whereas, if you want to avail additional features, such as encrypt and decrypt files to servers, schedule FTP transfer, get an email notification, view thumbnail images. Then, get hooked with their core FTP PRO version.
8. FTP Voyager

FTP Voyager is another popular, reliable FTP client that enjoys more than 250,000 customers in 170 countries. It is affordable and easy to use FTP server software for Windows and Linux users. With the help of this FTP client, you can quickly and securely transfer all files or folders. Don't worry about the file size, because FTP Voyage can handle all.
Key features of FTP Voyage;
Offers secure FTP, FTPS, SFTP file transfer
Allows users to connect to multiple servers at the same time
Enables users to conduct numerous file transfers
Offers a grab and drop file transfer option
Synchronize folders automatically
Wrapping Up
FTP clients are one of the most influential and popular solutions that is provided to us by various developers and designers. Our list of the best 8 FTP clients serves all; windows, Mac users and Linux. We have also enlisted a free and premium version of the best FTP clients.
We hope this article helped you get equipped with all the information you were deriving for FTP client. Let us know which FTP client you chose for your WordPress site? Did we miss any FTP client? Let us know in the comment section below.
You may also want to see our picks for the best free download manager plugins to manage file downloads on your WordPress site effectively.