Traditional methods of finding jobs included newspapers and references via word of mouth. With the advent of Job board websites recruiting and finding jobs has been revolutionized. Job boards are now used to find remote short term and permanent employment as well. A job board website is one where employers can post jobs and job seekers can respond to those jobs.
Creating a job board with WordPress can save you time and money as you don't need to spend hours coding and putting something together. You can easily create a job board website using a free WordPress plugin such as Simple Job Board.
Why to Integrate A Job Board on Your WordPress Site?
If you already have a website and did not purposely build it for a job board, integrating a job board can help you earn extra revenue and also drive traffic to your website.
If you are just starting a website and the sole purpose of the site is to create a job board, it can be a great source of revenue. You can charge employers for posting jobs and even charge job seekers to apply to those jobs. If you have good traffic coming to your website, ads can also be a good source of revenue.
Selecting the right niche is an important consideration when starting out. For example if you know WordPress very well, then creating a job board related to WordPress or web design would be ideal.
Step by Step: How to Create an Online Job Board with WordPress?
Step 1: Installing the Simple Job Board Plugin
Login to your WordPress dashboard, under the plugins menu click on add new. Search for Simple Job Board. Install and activate the plugin.

Step 2: Set up The Job Categories, Types And Locations
Once activated, you will find job board as a new menu item in your WordPress dashboard.
We first need to set up the general structure of the Job board. There are 3 items you need to setup here: Categories, Job Types and Job Locations.
To start off, click on job categories and add your desired categories as shown. This should be well structured and you should make it easy for job seekers to narrow down on their desired category. You can add main and sub categories as well.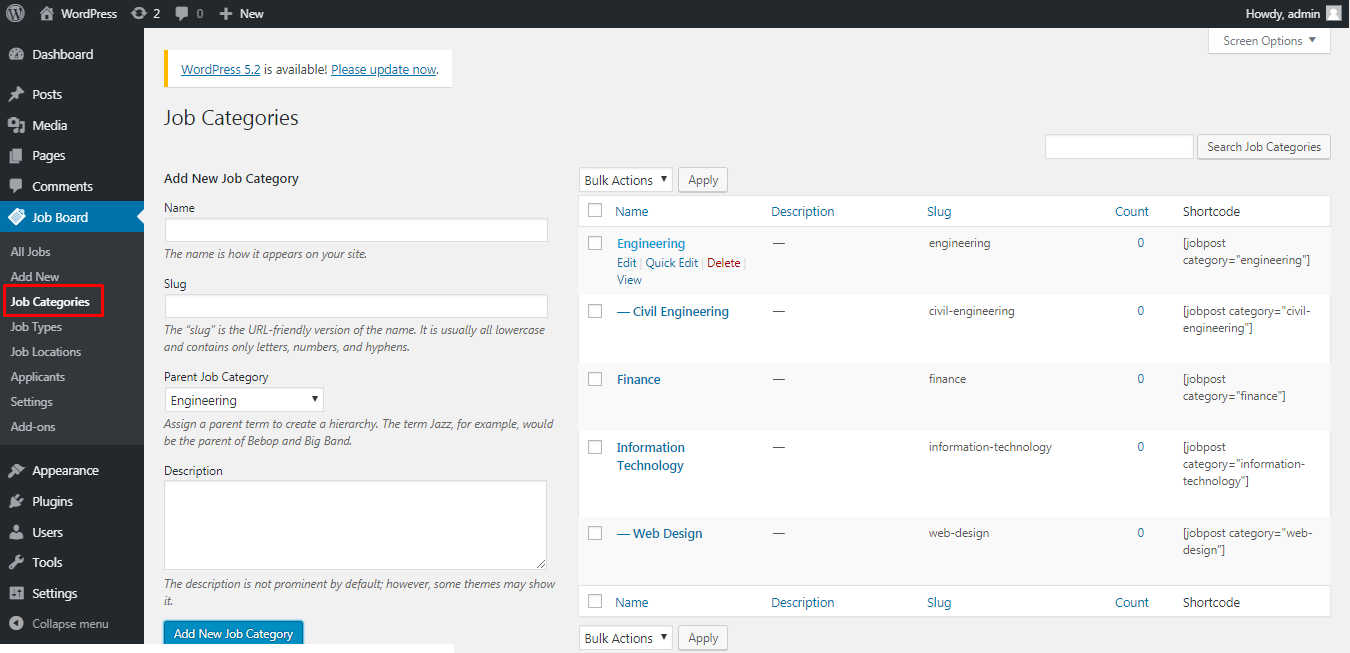 Next click on job types and add your desired job types. Below is an example of a few job types that we have added.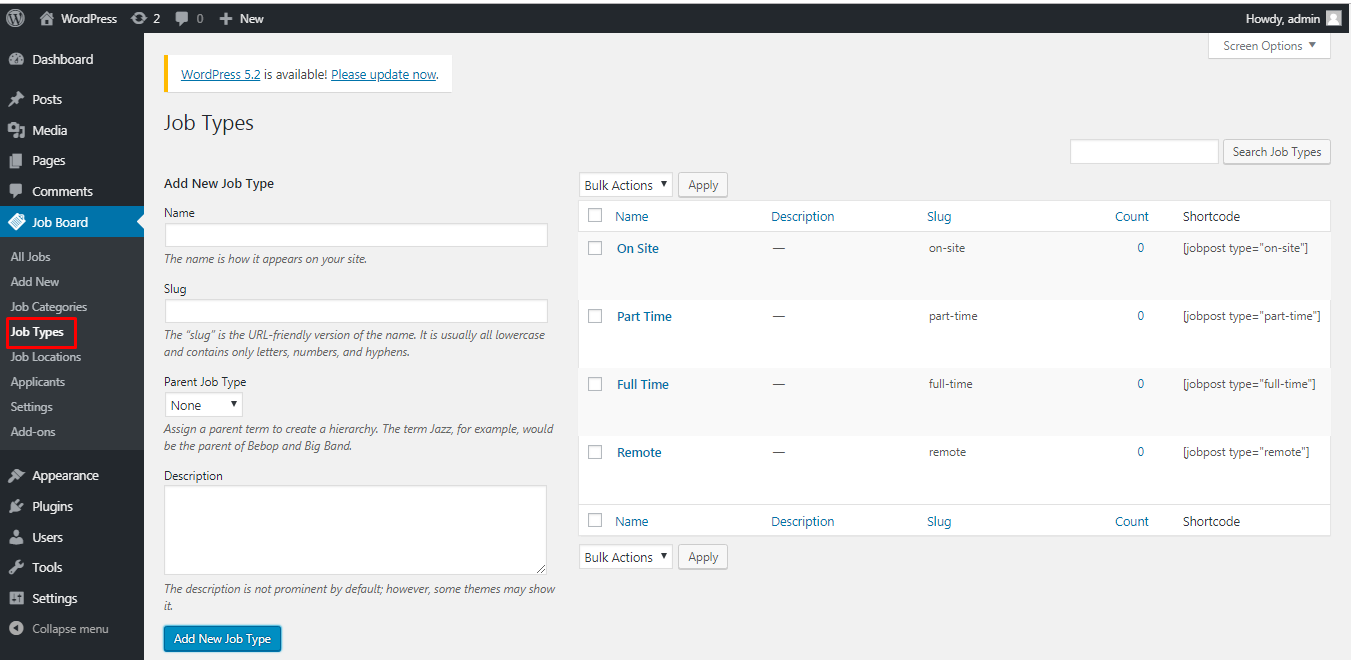 Finally you need to set up the job locations. Click on job locations and add your desired locations.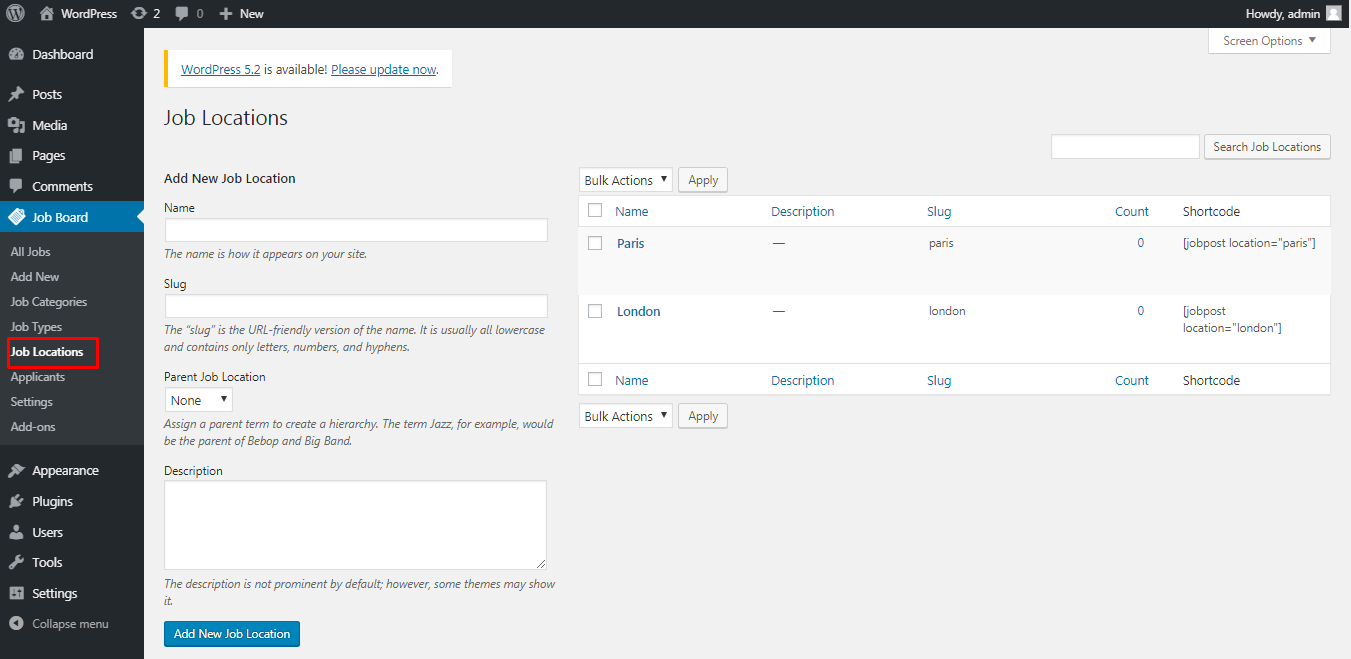 Step 3: Adding A New Job
Under the job board menu click on add new. Set the title of the job posting and enter the details. You can select the Job category, the type and the location from here. These are all what we created in the steps above.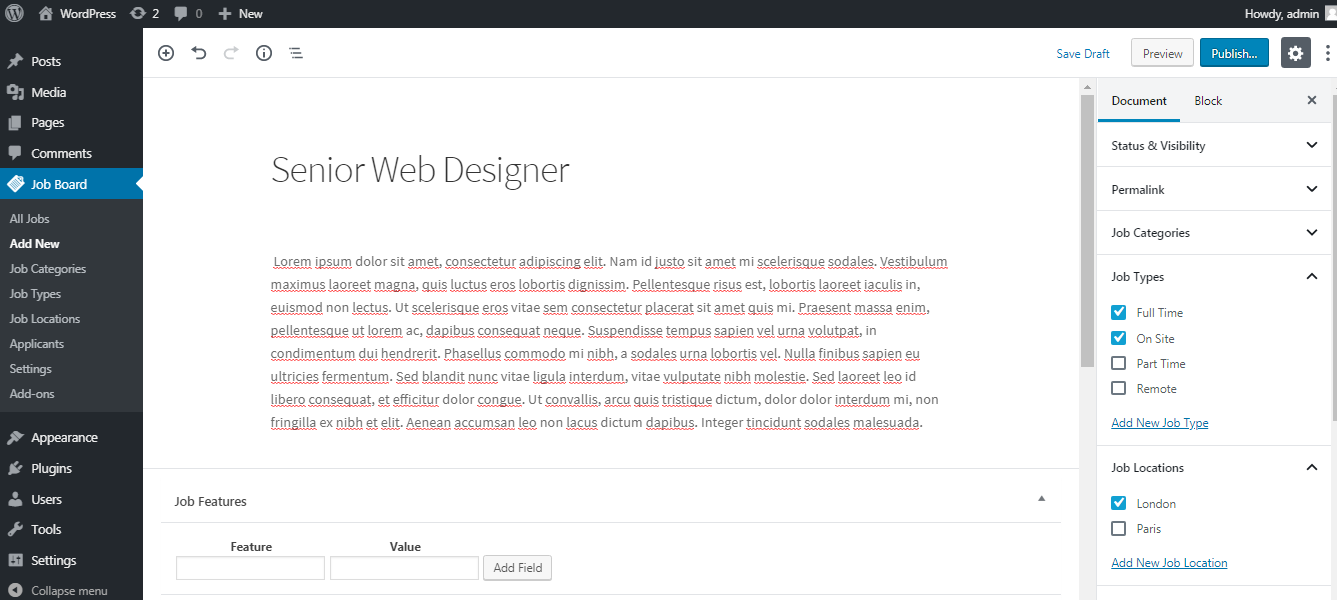 Scrolling down will allow you to add the application form fields. These are meant to be filled out by the applicant at the time of applying for a job. You can use a number of field types here such as name, email, phone, text areas, check boxes and radio buttons. All of these come in handy when going through job applications. You can also add the company details here.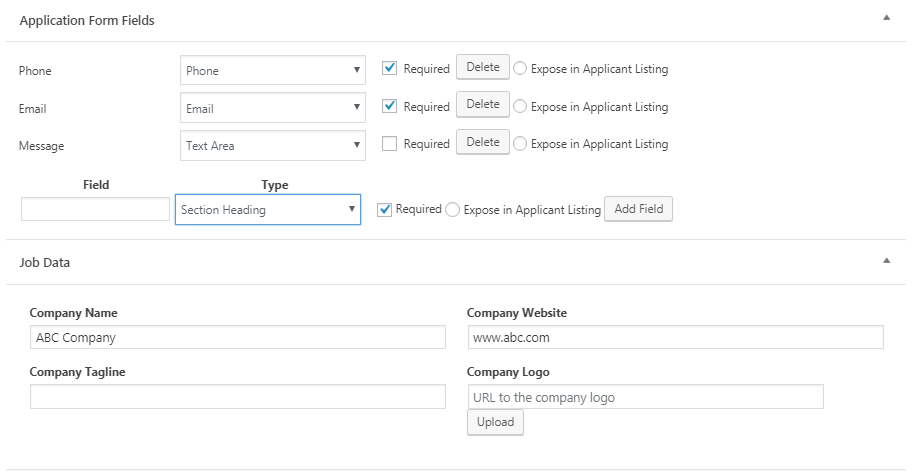 Once you complete adding all the job details, you can publish it to make it live. Here is a preview of the job we have just posted.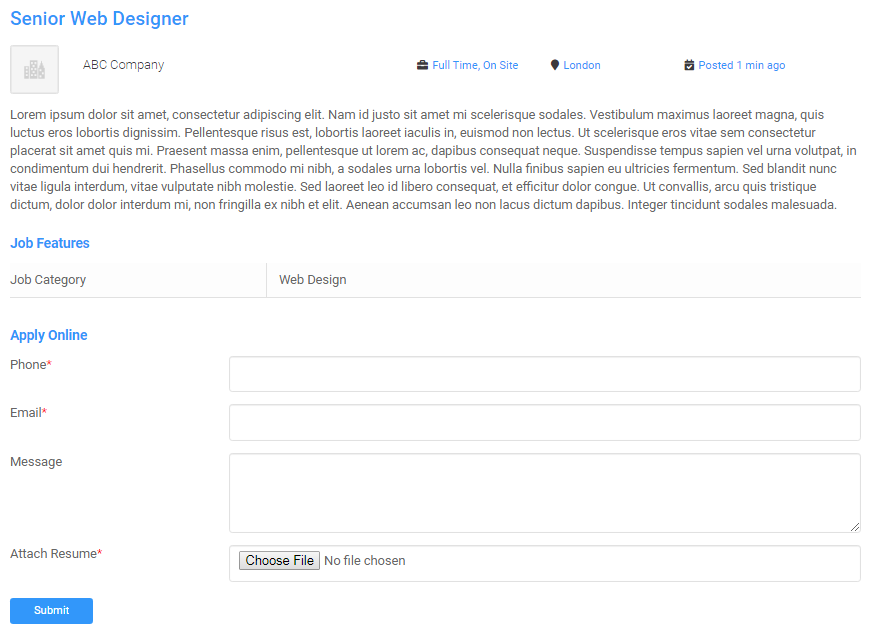 The job applicants can easily apply right from the front end of the website and even upload their resumes.
Step 4: Displaying Jobs in the Front End
To display the jobs in the front end and to allow users to search for jobs simply use the shortcode [jobpost] on any post or page. Here is a preview of how the job listings in the front end.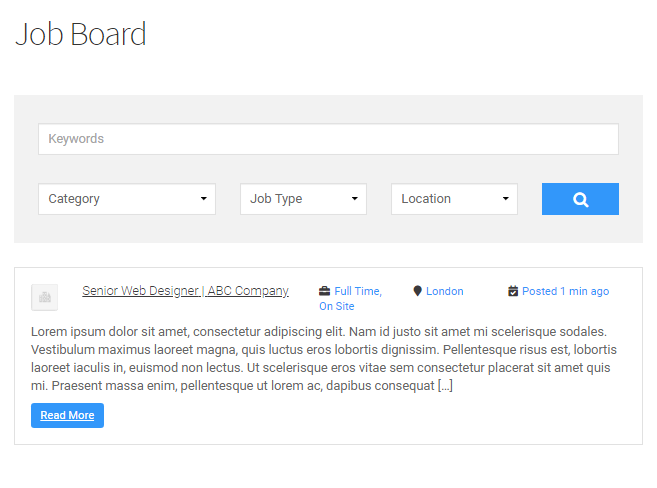 Users can easily search for jobs based on the keywords, category, job type and location.
Once you receive applications for various Jobs you can view them in the dashboard as shown.

Conclusion
This plugin is a simple to use solution for creating online job boards, depending on your exact requirements you might want to take a look at other similar plugins that are just as excellent as this one. Therefore, here are our picks for the best job manager plugins.