Are you getting yourself set to host a podcast and are looking for a publishing platform?  You could consider hosting your podcast on your WordPress website with a seriously simple podcasting plugin.
Saving yourself huge expenses on some of the traditional podcast hosting platforms.
I will take you through how to install, configure it and get your podcast launched, in say 10-20 minutes.

Step by Step: How to install seriously simple podcasting plugin?
Search for seriously simple podcasting in the WordPress plugin repo, then click Install Now and activate.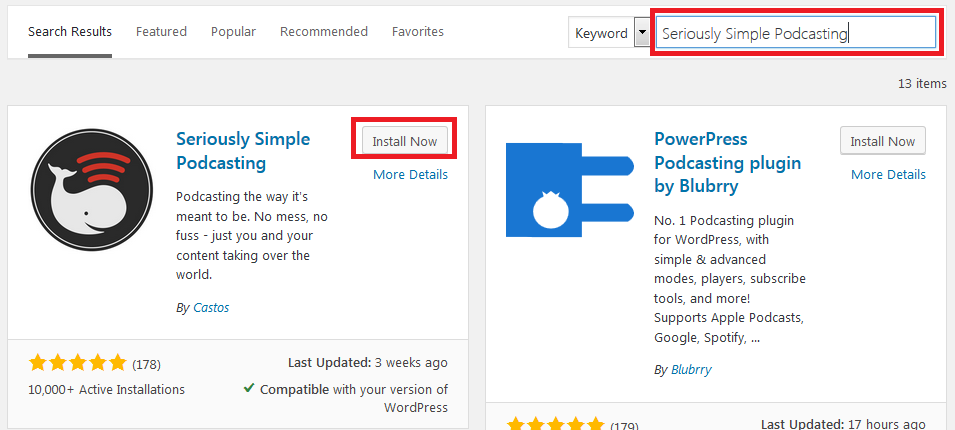 Once activated, on the menu click Podcast

Go to the Settings for configuration and also provide data for your podcast.

From the general settings, select the podcast post types where podcast functions are enabled. This not required for the podcasts to work.
Down further as seen in the screen below, set the media player locations, Media Player Position, Media Player visibility, Media Player style.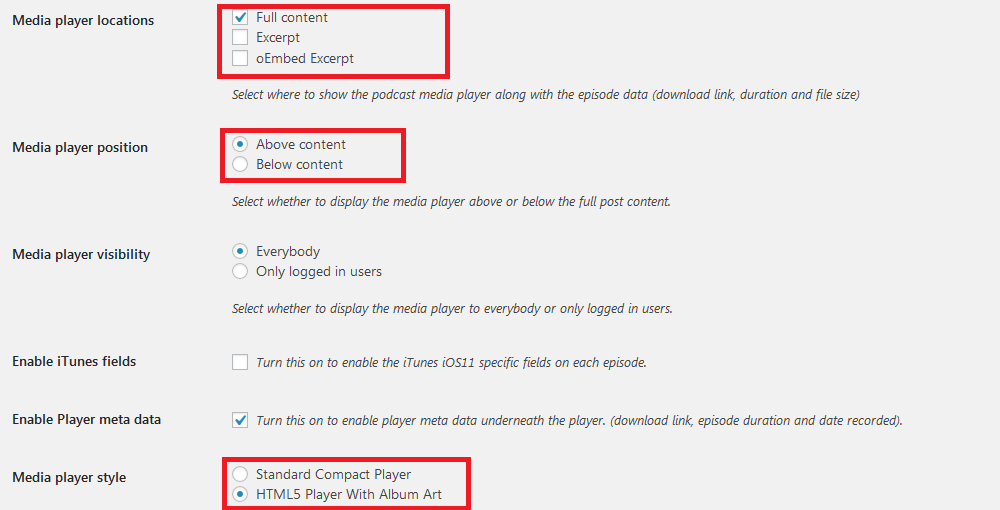 Style the media player and then click save settings.

Under the Feed details tab enter the data that your listeners will see before they subscribe.
The fields are optional, but it is a good idea that you set these.
You have the podcast title – the default title is that of your WordPress website, choose the categories, language, cover photo and more.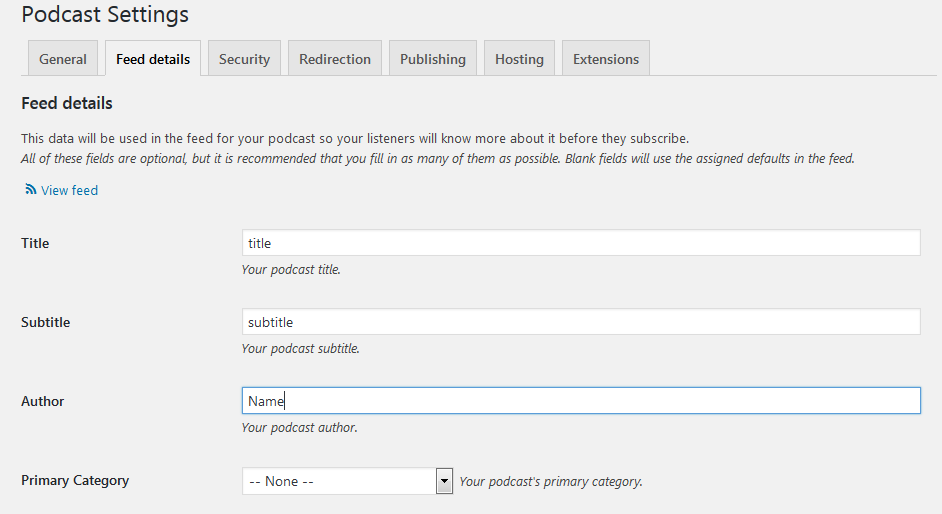 Secure your podcast feed with a password to restrict access under the Security tab – that is if you need to.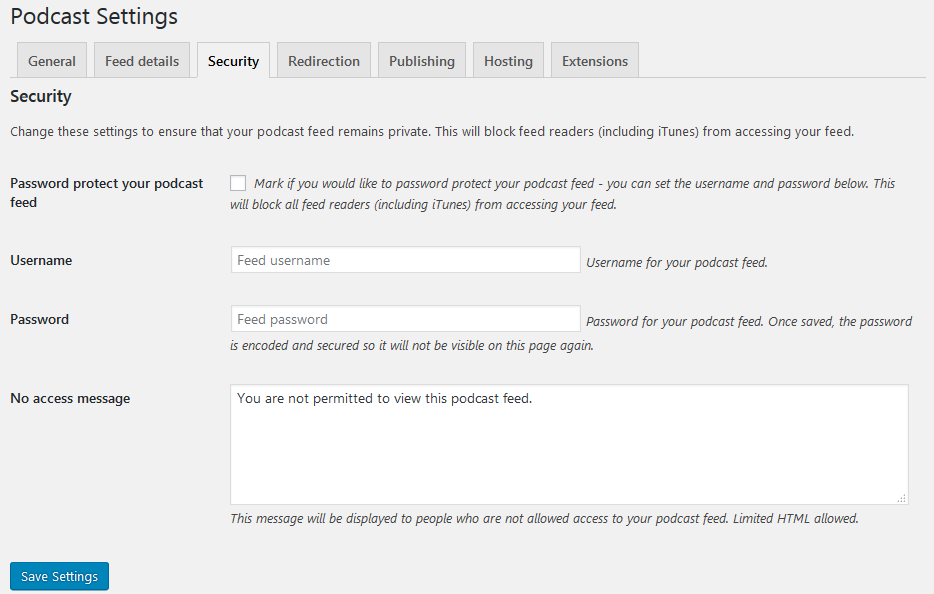 The publishing Tab has the links you can share and publish your podcasts.
The links should work with any podcasting service.

Hosting
Under the hosting tab, you can connect your WordPress website to Castos to host your podcasts.
Enter Castos credentials here.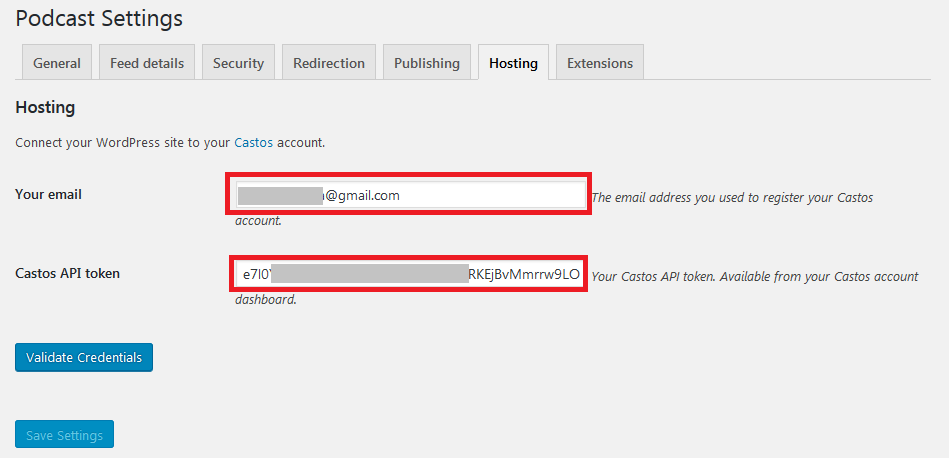 Enter the email name you used to create your Castos account – if you do not have one, scroll down to learn how to do that.
Under settings in Castos grab the API token, it should look like this.

When you have provided the hosting details, click the Validate credentials button to validate, and then Click Save settings.

Creating a Castos account
Seriously simple podcasting can run on Castos podcasting hosting platform.
If you need a hosted solution with your audio files hosted on Castos, then you will need an account with them.
From the plugin page, Click the Signup today button.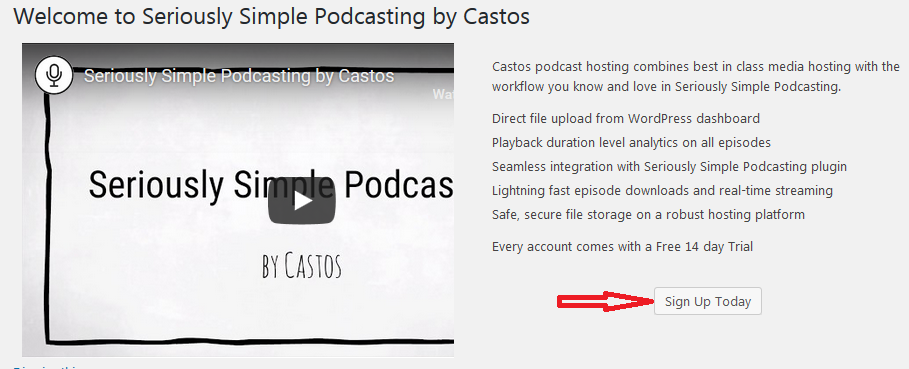 Castos, comes with a 14-day trial, for pricing check this chart.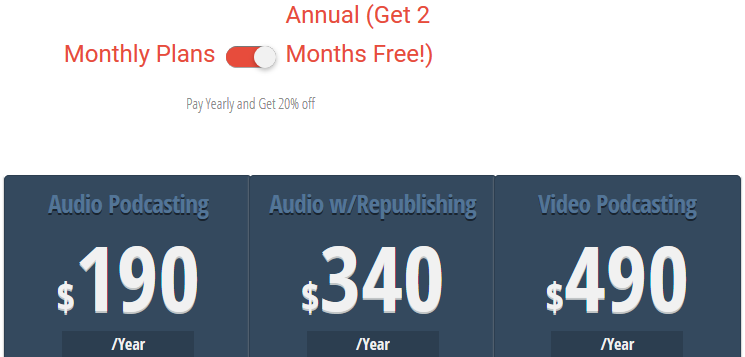 When you click Signup today button, you will are taken to the Castos website where you should click Start your free trial

On the next screen supply your details for the account to be created.
Note: You will be asked to provide credit card details. You are only charged after the 14days
After creating the account, on the next page, enter a title for your podcast page, then enter a slug used to create a subdomain under castos.com for your podcast page.
Since we are going to use WordPress, select the WordPress option for publishing your content.
Click Update Podcast info after that.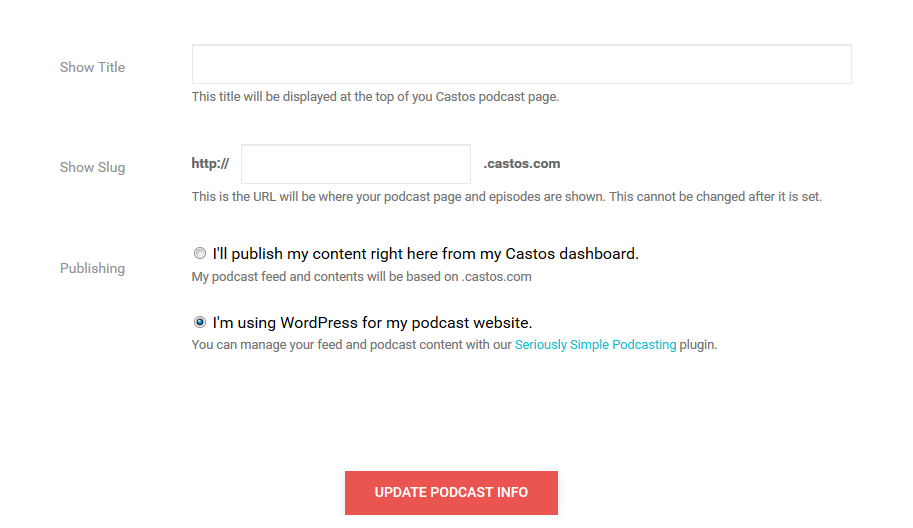 You should see a success notice after updating podcast info

Hosting a podcast
To create and host a podcast, go to the menu, under Podcast, click Add New

Enter the Episode title and a description for context for your listeners or viewers.
Then, provide the podcast episode details. Set if it is audio or video, then upload the file or enter a URL to the podcast file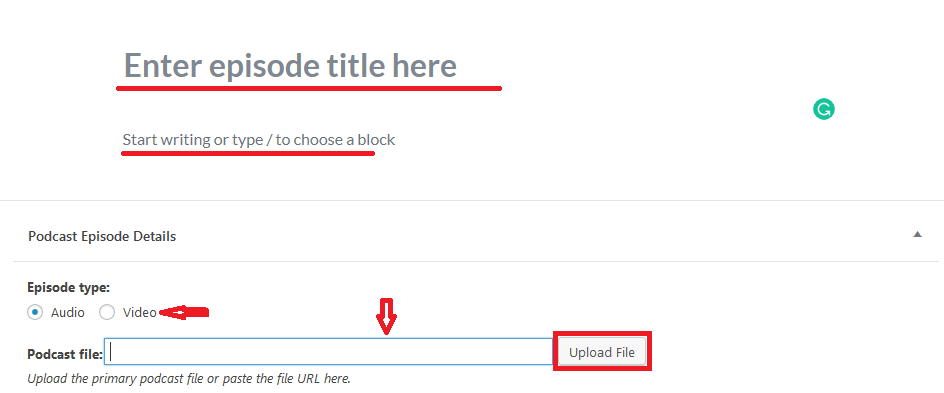 You can enter the duration, and the file size, though they can be automatically calculated and added.
Enter the date recorded and select if the episode is explicit and.

Following the example above creating a podcast about backing up with WPvivid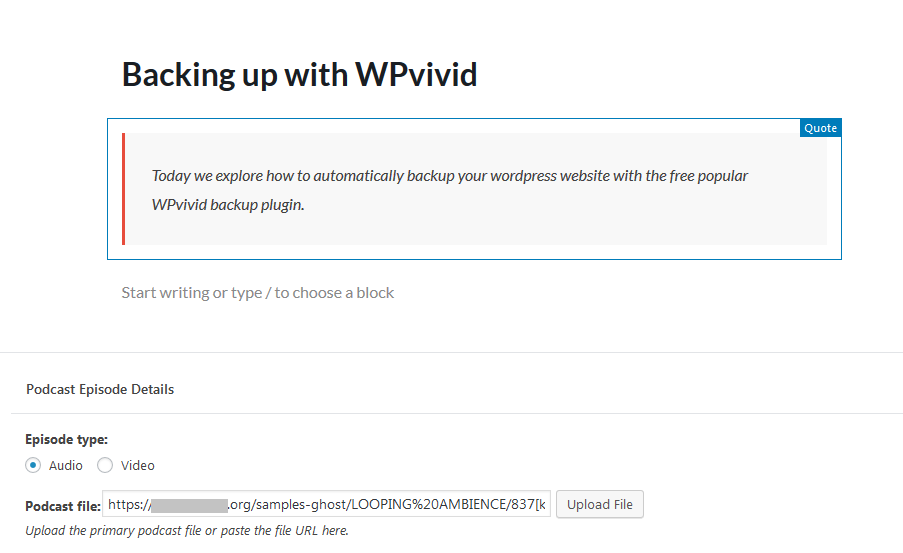 After publishing and viewing the podcast episode page, I have this.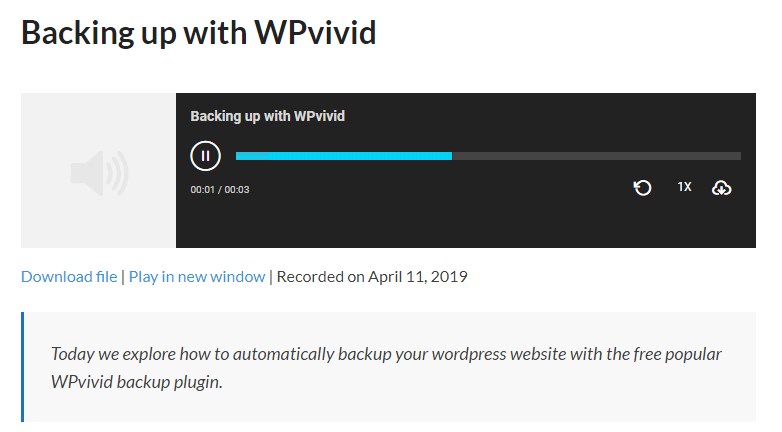 Conclusion
This article has shown you how to install and configure seriously simple podcasting to host podcasts on your WordPress website for free.
If you want a hosted platform, Castos seamlessly works with seriously simple podcasting starting at $199 per year.
Honestly, I do not see the need to pay hefty fees like that when cloud hosting costs have dropped down drastically. But, that is your call.
You could also consider PowerPress Podcasting plugin by Blubrry for hosting your podcasts on WordPress. And more options and details are in our list of the best free podcast plugins to help start a Podcast on your WordPress site.
A podcast hosting account is one part, the other part is what you need actually to start recording and producing your podcasts, there is a great article at Entrepreneur.com that lists what gear you may need.
What do you think one need to host podcasts successfully? Share with us your thoughts in the comments below.