If you are a food blogger looking for a way of how to insert a recipe block to the Gutenberg Editor so that you can create recipes in your posts or pages, then we have got something for you.
Amaze your readers with not only your culinary experiences genius but with a beautiful and thoughtful display of recipes using WP Recipe Maker, a great WordPress plugin that inserts a recipe block to your post or page.
 Why should you use WP Recipe Maker?
WP Recipe Maker is compatible with both the classic editor and most importantly the new Gutenberg editor.
The free version downloadable from wordpress.org comes with seven blocks one can insert into their posts, including; Jump to Recipe, Jump to Recipe, WPRM Recipe Roundup Item, Jump to Video, Jump to Video and Recipe Snippet.
To a non-techy food blogger, this means you can use the plugin with whichever version of WordPress. You do not need to worry if it will work when WordPress gets updated.
When you insert a recipe block to your page or post, you can create vibrant recipe information using the blocks.  Achieving this purely with the standard post or page is impossible without knowledge of HTML and CSS.
This enables you to create content that your audience can easily find and engage with.
Talking of "easily find," a cool feature of WP Recipe Maker is its built-in SEO check for your recipe metadata.
If you have been blogging for a while, you must have heard about these buzz words – "SEO" and "metadata."
You know it is one thing to have great recipes and content on your blog. It is another thing to attract the right people to devour it.
Search engines like Google or Bing, are an essential resource for discoverability of your new recipe, but, Google will only show your savory chicken recipe if it thinks its users will love your content – think people searching for "savory chicken recipe" – metadata is one of the important things it will look at on your page to make that judgment.
So, you owe it to yourself to create the content your visitors will love, and that search engines will love to promote too.
Before we get lost in the complexity and details of this great plugin, let us get back on track and Insert a recipe block into a WordPress post or page.
Step by Step: How to insert a recipe block into a WorPress post or page
Install and activate WP Recipe Maker
You now need to login to the backend, the WP-Admin section of your WordPress website.
Once you are in, on the Left Menu, look out for Plugins, then Click Add New.

In the search box type in, wp recipe maker
From the results you are looking for WP recipe maker, it should look like the image below. Click the install now button, then wait for a few seconds, then click Activate.
WP Recipe Maker has many settings that you may want to look at, but for this article, we shall go with the default settings.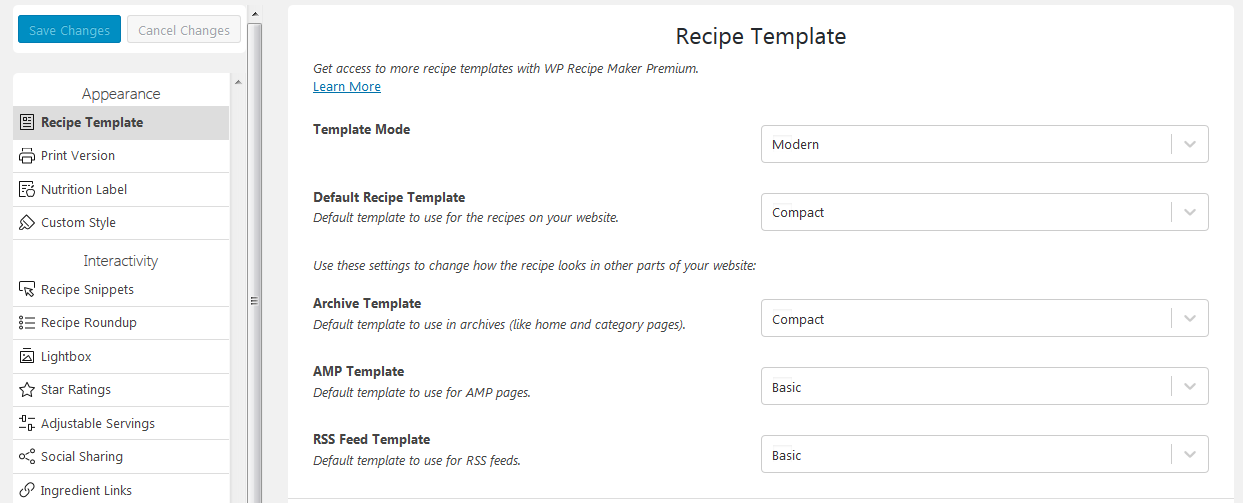 Insert a recipe block
The WP recipe maker blocks we mentioned earlier are added to the Gutenberg editor automatically when you install and activate the plugin.
Open your blog post or page, the one you want to add a recipe to.
On your page, click the + Icon to Add a block.

From the drop-down, you can either type WP Recipe Maker in the search bar, or scroll down to the bottom and click WP Recipe Maker.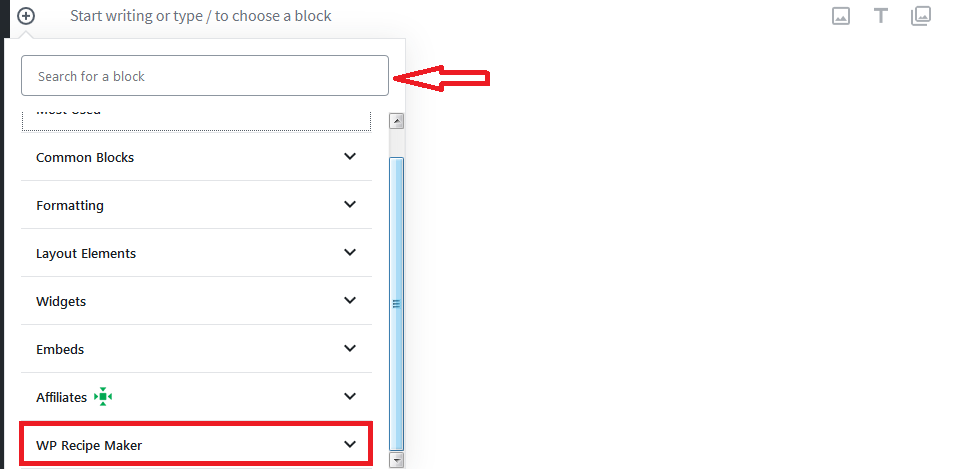 Here you can view and add all the necessary recipe blocks to your page or post.
If you are starting, click the WPRM Recipe to create the recipe.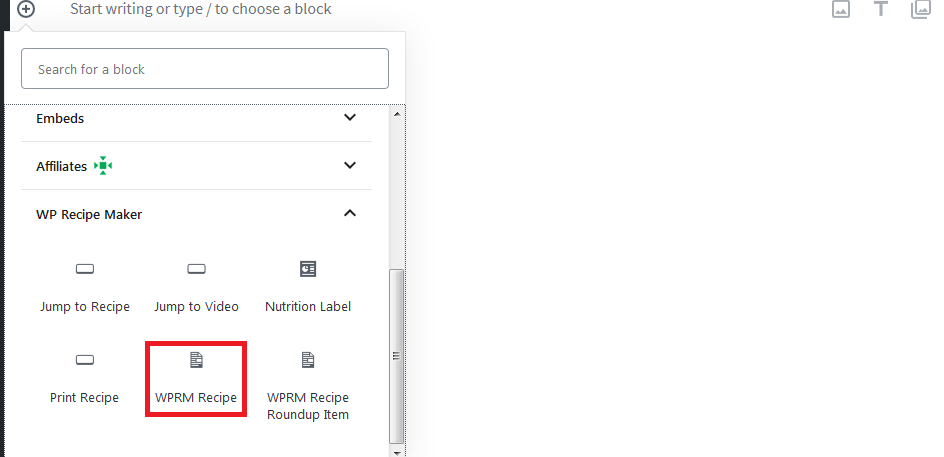 Clicking Create new Recipe pops up a form to do just that.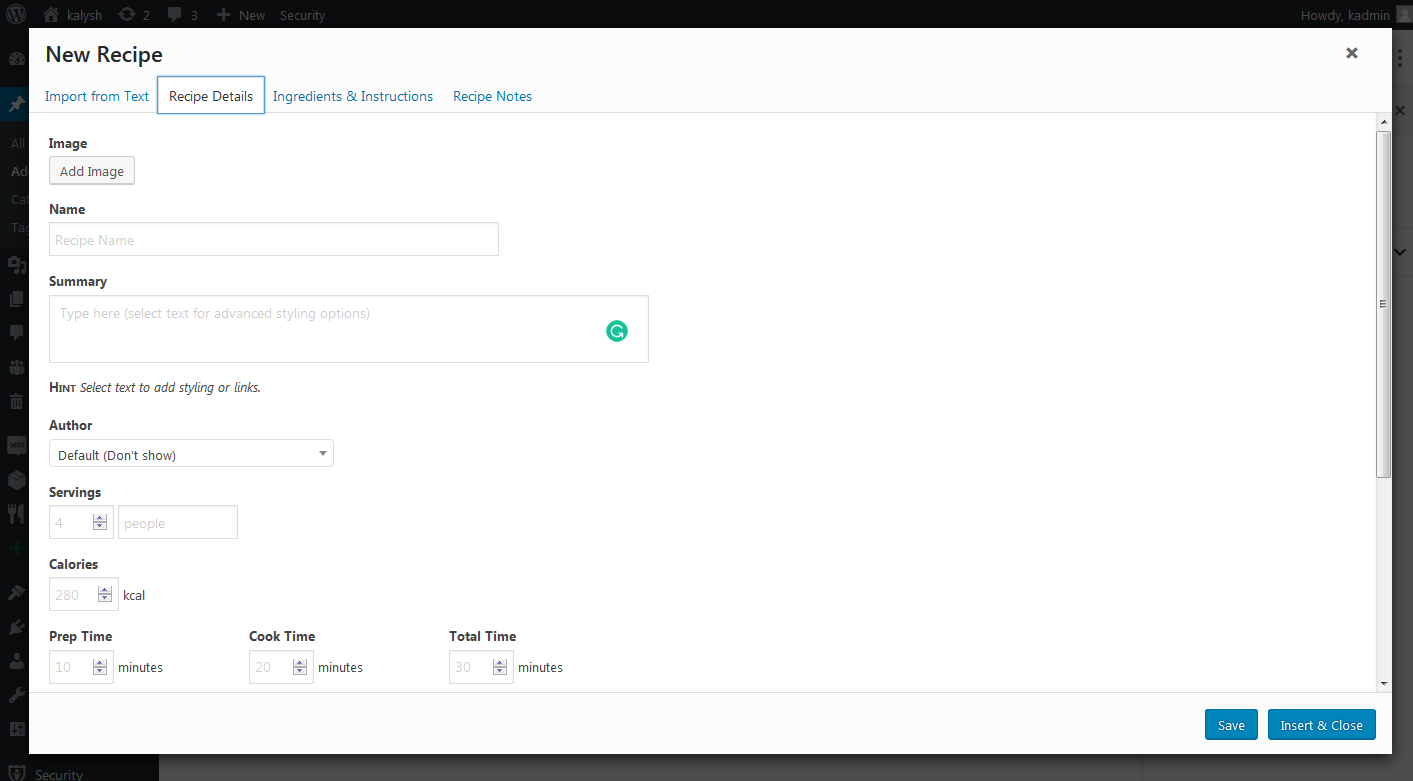 That is just about it, that is how you insert a recipe block into a WordPress page or post using the Gutenberg editor.
Conclusion
WP Recipe Maker is a very rich WordPress recipe plugin that any food blogger should love.
I trust you have learned how to insert a recipe block. Now it is your turn, discover, experiment and share your best recipes with your audience.
Without sounding biased, I know it is excellent, but, WP Recipe Maker is not the only WordPress plugin you can use to insert a recipe block to your page or post.
There are a bunch of others recipe WordPress Plugins. Here are some you can experiment with.
Meal Planner Pro Recipes
Recipe Cards For Your Food Blog from Zip Recipes
We would love to hear your feedback on this plugin, let us know what works. Alternatively, if you have questions, you can ask them in the comments area below.
In case you are interested, here is our list of the best WordPress food themes for your recipe blogs and food websites.