The self-hosted WordPress is time and again proving to be the platform of choice for online entrepreneurs. We've seen an influx of migrants from other platforms like Blogger, wordpress.com, and today I will show you how to move from Tumblr to WordPress.
You are already using Tumblr, so you know it provided you a great place to start your online adventure, WordPress – just to be clear, I mean the self-hosted wordpress.org when I mention WordPress –  is a great platform with all the tools and community you need to take your adventure to new heights.
A significant and noticeable difference is that while Tumblr was completely free, a self-hosted WordPress website is not entirely free.
You will now need a domain name and a hosting account where your website will sit. On Tumblr, you didn't worry about this as they were provided for you.
Step by Step: How to Move Your Blog from Tumblr to WordPress
Step 1. Get A Hosting Account And A Domain Name
Like I mentioned earlier, you need to move your Tumblr website somewhere, that somewhere is a website hosting account.
If you don't have a host yet, here are a couple of website hosting companies I recommend.  With our links, you can get a free domain name for your first year and discounted website hosting for your initial hosting period, with pricing starting at as low as $2.9 a month.
Once you have purchased your hosting, you will need to install WordPress to your hosting account. Those who buy a WordPress optimized hosting account don't need to install WordPress as it comes already preinstalled.
Step 2. Create An App on Tumblr
When you have secured a hosting account, you can now proceed to move your data – that is, posts and images from Tumblr to WordPress.
To do this – import data from your Tumblr blog to WordPress-, WordPress uses the Tumblr API.
Logically then, the first thing you need to do is to create an 'app' on Tumblr. The app provides a connection point between your blog and Tumblr's servers.
To create an app, go to https://www.tumblr.com/oauth/apps
Click the large green "Register Application" button.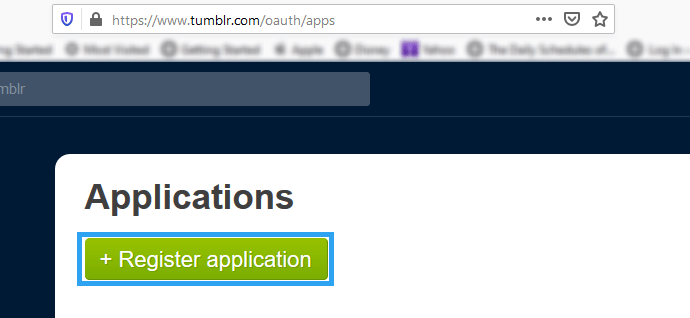 You need to fill in the "Application Name," "Application Website," and "Default Callback URL," and all the required fields. You can ignore the other areas. Then click the Register button at the bottom of the form.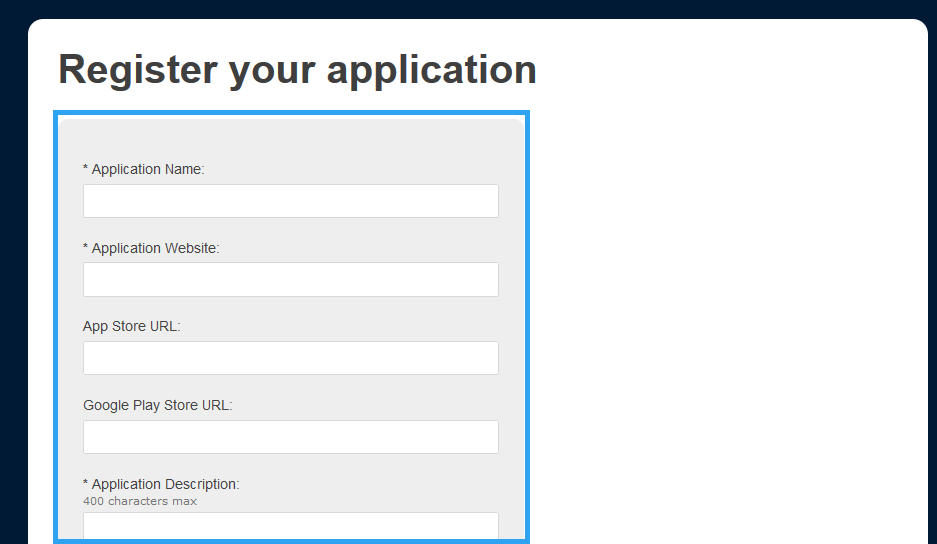 For the "Application Website" and "Default Callback URL" fields, please put in this URL: your WordPress URL.  http://yoursitename.tld 
Note: it is essential that the actual URL, if you are not sure, you can copy this URL in the Tumblr import section in the next step.
You should also beware of the Tumblr Rate Limits
Newly registered applications are rate limited to 1,000 requests per hour and 5,000 requests per day. If your application requires more requests for either of these periods, you will be able to request a rate limit removal after completing the registration process.
After creating the application, copy and paste the "OAuth Consumer Key" and "Secret Key," you will need them in the next steps.

Step 3. Import Tumblr Data to WordPress
Login to your website's admin panel, go to the menu and look for Tools.
Under it, click Import.
One of the options there is Tumblr when you see it click, Install Now under it.

One it is installed click, Run Importer.

In the respective fields, paste the OAuth consumer key and Secret key you got earlier.
Next, click Connect to Tumblr.

If everything is fine, click the Authorize Application link.

Click Allow to grant your WordPress website access to your Tumblr data.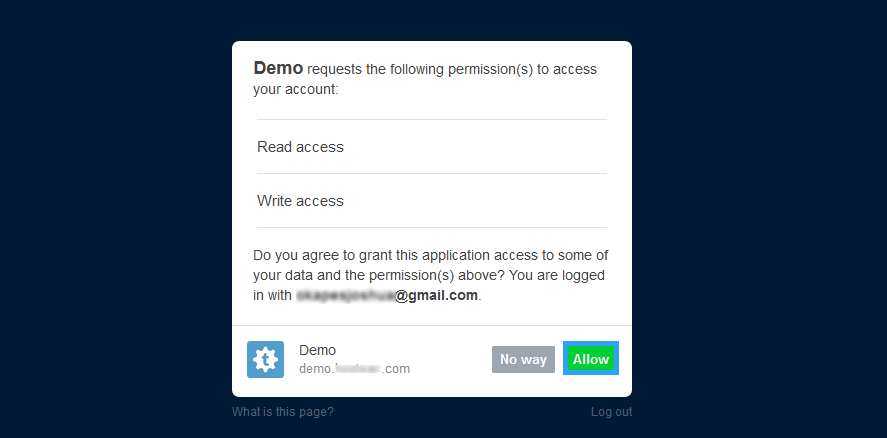 Select the Tumblr blog you would like to import into your WordPress site, then click Import this Blog to continue.

Step 4. Importing Done
Importing your Tumblr blog can take a while, so the importing process happens in the background and you may not see immediate results here.
You can navigate away then return later to view the progress. When it is done importing, you will see the Finished status.
Come back to this page later to check on the importer's progress. The status of "Finished!" should appear after a few minutes.

You are done, now visit your WordPress blog and refresh the page to see the imported Tumbler posts.
Conclusion
Now that you have successfully imported your Tumblr blog to WordPress, go explore the world of WordPress.
It is a vibrant community with guides and help on just about any WordPress challenge you will face.
You can start by following us on Twitter for more tips and tricks on how to make the most of your WordPress website.
For additional information on using the Tumblr Importer plugin or if you've got any question, kindly visit the Frequently Asked Questions about Tumblr Importer on WordPress.
That's it! I hope this guide has helped you successfully move from Tumblr  to WordPress. You may also want to learn how to move a WordPress site to a new domain without losing SEO.