About WPvivid Backup Plugin
WPvivid Backup Plugin is a free plugin designed for backing up WordPress site. 
Other Cloud Storage Supported
We support the top rated cloud storage providers and are working hard to keep adding more.






WPvivid Backup Plugin allows you to back up WordPress site to your remote storage via FTP.
Here is the step-by-step guide:
Step 1. Download and install WPvivid backup plugin
Login WordPress back-end (admin dashboard), enter 'add plugins' page (admin dashboard -> plugins ->add new)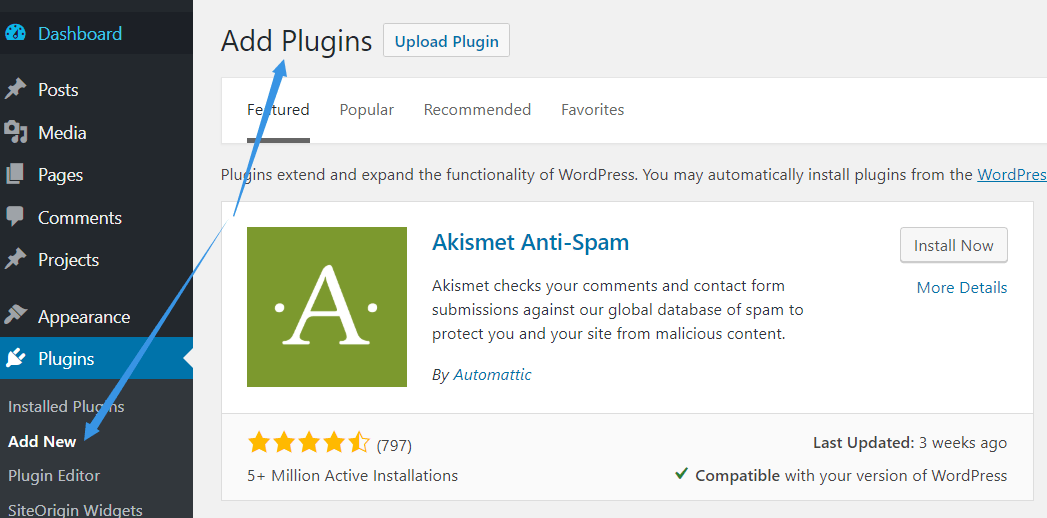 Type the keyword 'WPvivid' on 'Add plugins page', install and activate it.
Step 2. Add your FTP storage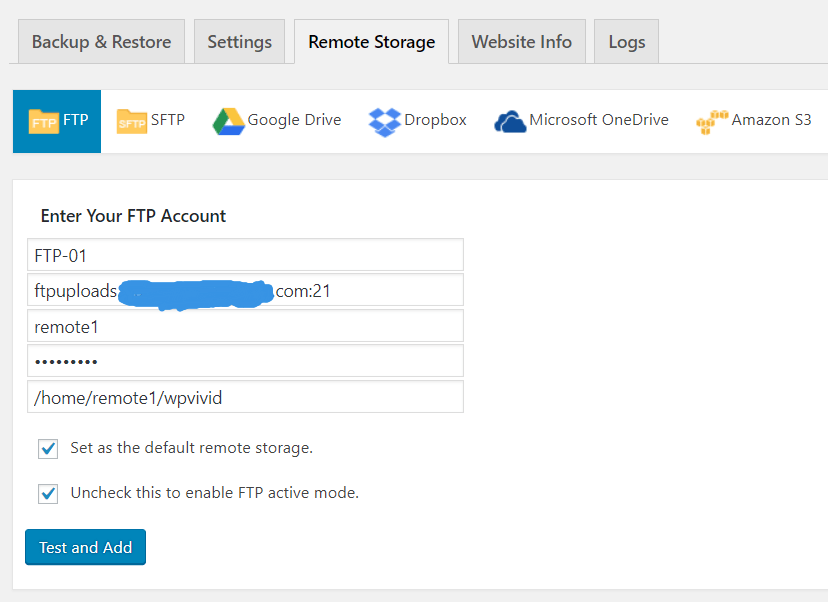 Step 3. Enable Schedule Backup and Configure settings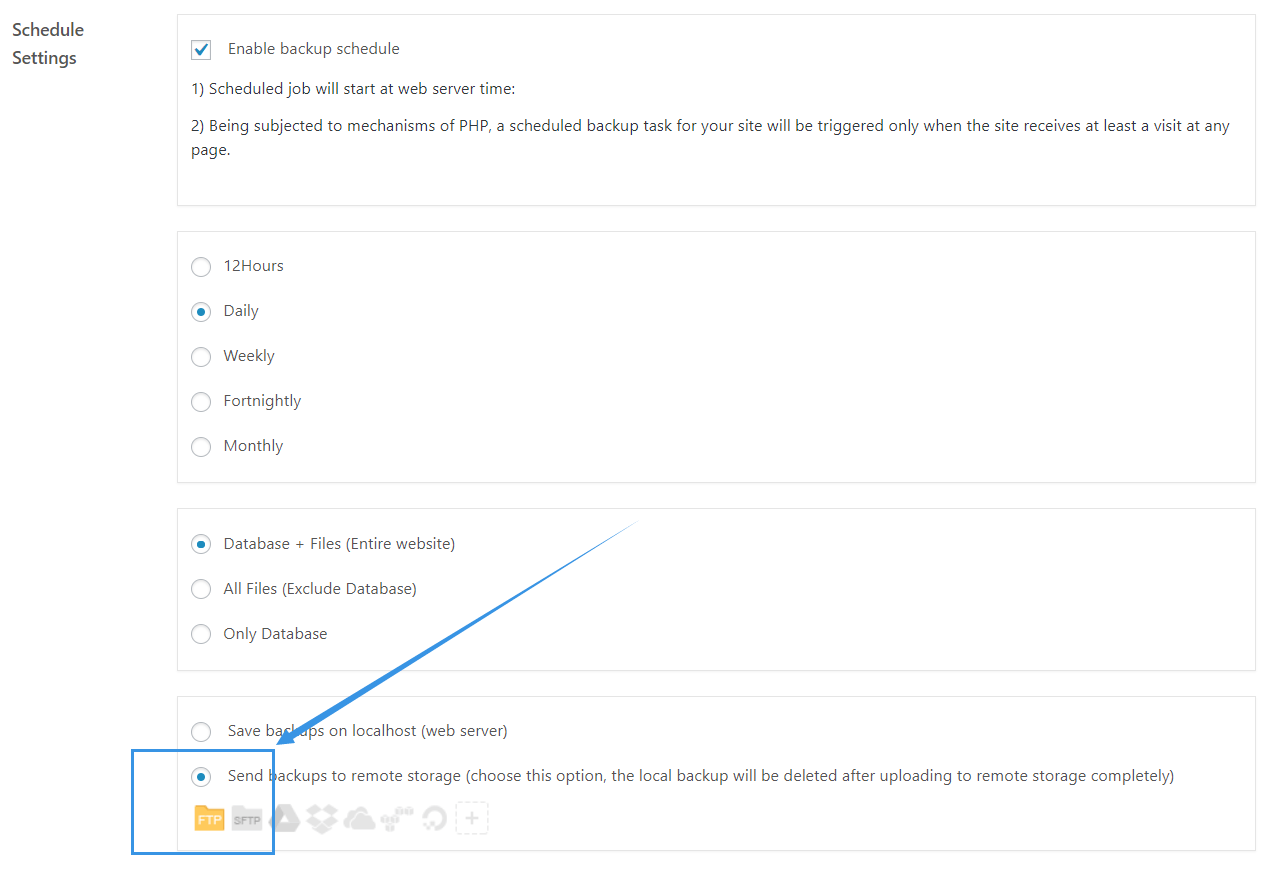 Step 4. Finished. WPvivid backup plugin will back up your site automatically to FTP server.
Backup WordPress Site by WPvivid Features

Easy to Use
Create or restore a backup of your website with one click.

Full Control
Set a size limit for each file. Files exceeding the size limit will not be backed up.

Large Database Support
Successfully  tested on up to 2GB database size.

Optimized for any host
Improve you backup success rate by creating backups based on your host limits.

Backup Limits
Freedom to set up to how many backup copies you want to keep on your servers.

Backup Splitting
Ability to split your backups into as many parts as you need, comes in handy if you have size limits.

No Limit of Backup Size
The only limits are your cloud storage and hosting account sizes. We do not limit you.

Backup to Localhost
Ability to create local backups.

Clean Temp Files
Cleanup all the temporary and junk files created during the backup and restoration process.

Schedule Automated Backups
Multiple backup schedule frequencies: every 12 hours, daily, weekly, bi-weekly, monthly.

Backup what you want
You are free to choose what to backup; the entire site, files or just the database only.

Download Backup
Want a local copy on your PC? Download your backups from your web server or cloud storage to your local devices.

Instant Email Report
Get Notified by email on the status of your back up after completion.

Log Files
The plugin keeps a trail of activities during the backup and restorations so you can easily troubleshoot it. If you need our help we shall ask you to send us this file.

Responsive Design
It works on all devices, phones tablets, PCs.