//Pricing
Choose Your  Plan
30-day money-back guarantee, no questions, no disputes, zero risk
Backup & Migration Pro
Addon: Staging Pro
Addon: Image Optim Pro
Addon: White label
Addon: Roles & Capabilities
Multisite Support
24/7 Ticket Support
Blogger
$29

49

/year
2 Domains
Unlimited image optimization
Domain Change: 3 days
Freelancer
$69
/year
Up to 10 Domains
Unlimited image optimization
Domain Change: Unlimited
Small Business
$99
/year
Up to 50 Domains
Unlimited image optimization
Domain Change: Unlimited
Ultimate
$149
/year
Unlimited Domains
Unlimited image optimization
Domain Change: Unlimited
Backup & Migration Pro
Addon: Staging Pro
Addon: Image Optim Pro
Addon: White label
Addon: Roles & Capabilities
Multisite Support
24/7 Ticket Support
Blogger
$99
1-Time
2 Domains
Unlimited image optimization
Domain Change: 3 days
Freelancer
$139
1-Time
Up to 10 Domains
Unlimited image optimization
Domain Change: Unlimited
Small Business
$199
1-Time
Up to 50 Domains
Unlimited image optimization
Domain Change: Unlimited
Ultimate
$299
1-Time
Unlimited Domains
Unlimited image optimization
Domain Change: Unlimited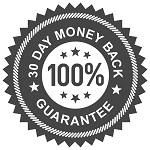 30 day 100% money back guarantee.  Zero risk.
At WPvivid.com, we want to ensure that you are 100% happy with your purchase. However, if you feel the product(s) you purchased are not the best fit for your requirements, we can refund your money for orders not older than 30 days. Check our Refund policy.
FAQ
Pre-sale Frequently Asked Questions
Do you provide a refund?
Yes. We offer 100% refund within 30 days after purchase, no question asked. Learn more…
Can I upgrade/downgrade a subscription/lifetime plan?
How long can I access updates and support?
You will have annual (one-year) or lifetime access to updates and support, depending on which subscription/plan period you have purchased.
Can I reuse a license for different websites within it's expiration?
Yes, you can transfer(reuse) a license to as many websites as you want. To do that, just remove the old site from My Account area on wpvivid.com > My Websites, then activate it on the new website.
Please note that for Trial and Blogger subscription, you can only transfer to 1 website within the 3 days.
What happens if I choose not to renew after a year?
It's sad to see. When your subscription expires, you will not be able to access all pro features including advanced backup, staging and image optimization features as well as pro support. It is recommended that you directly purchase a lifetime plan if there is a great growth potential of your business.
About white label
We allow our users to provide WPvivid plugins to clients as a service, but we do not allow selling them as products.
Testimonials
What They Say About Us
WPvivid Backup & Migration plugin are rated 4.9 out of 5.0 based on 600+ reviews on wordpress.org!
The Best of All Backups
I have bought different types of backups plugin but when I was recommended to try WPvivid backup it blew my mind it was so easy local, various remote and migration backups which are paid in other backups plugins. I highly recommend WPvivid Backup.
The only thing I wish it had is the ability to use filter hooks to exclude files and directories. If you have the pro version you can do this through the UI, but as a developer I want to block the same folder (node_modules) and files (backup.sql file) in every project, so it would be very handy to be able to just include a filter for these in my base theme.