Try the free, full-featured trial for 14 days. Zero-risk.
No credit card needed. Trial starts with the Trial plan with 2 sites. 
White Label
WPvivid Backup Pro offers an option for white label branding. With the white label option, you can replace WPvivid branding in the plugin with your own branding, hence presenting WPvivd Backup Pro functionalities to your clients as your own service.
How to White Label WPvivid Backup Pro?
In WPvivid Backup Pro 1.9.18 or newer, the white label settings is no longer in the left admin menu. Now you can access it by adding a slug at the end of the url of your WPvivid plugin page.
If it's the first time you access the white label settings, please log in into your WordPress dashboard first, go to your WPvivid plugin page, add the following default slug (which you can edit and change later) to the current url:
&wpvivid_white_label=1
Then the full url should be something like this:
yourdomain.com/wp-admin/admin.php?page=WPvivid&wpvivid_white_label=1
Next, hit the Enter key to load the page, then you'll be taken to the WPvivid White Label Settings page.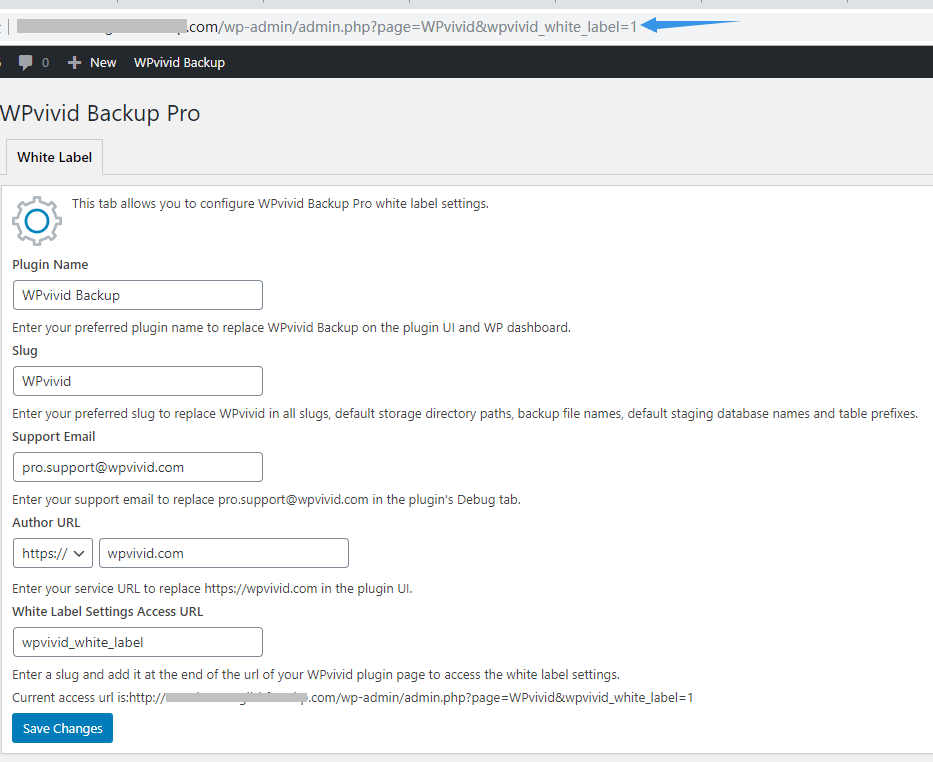 Now, you can set up your white label configurations:
Plugin Name: Enter your preferred plugin name to replace WPvivid on the plugin UI and WP dashboard.
Url Slug: Enter your preferred slug to replace wpvivid in all slugs, default storage directory paths, backup file names, default staging table prefixes.
Support Email: Enter your support email to replace [email protected] in the plugin's Debug tab.
Author URL: Enter your service URL to replace https://wpvivid.com on the plugin UI.
White Label Settings Access URL: Enter a custom slug and add it at the end of the url of your WPvivid plugin page to access the white label settings. The default slug is &wpvivid_white_label=1, you can replace the wpvivid_white_label part with any custom slug you entered here.
Once you are done with these settings, click Save Changes.
Then you may want to check out these changes in effect.
Check White Label Settings in Effect
1. On the plugin UI and WP dashboard.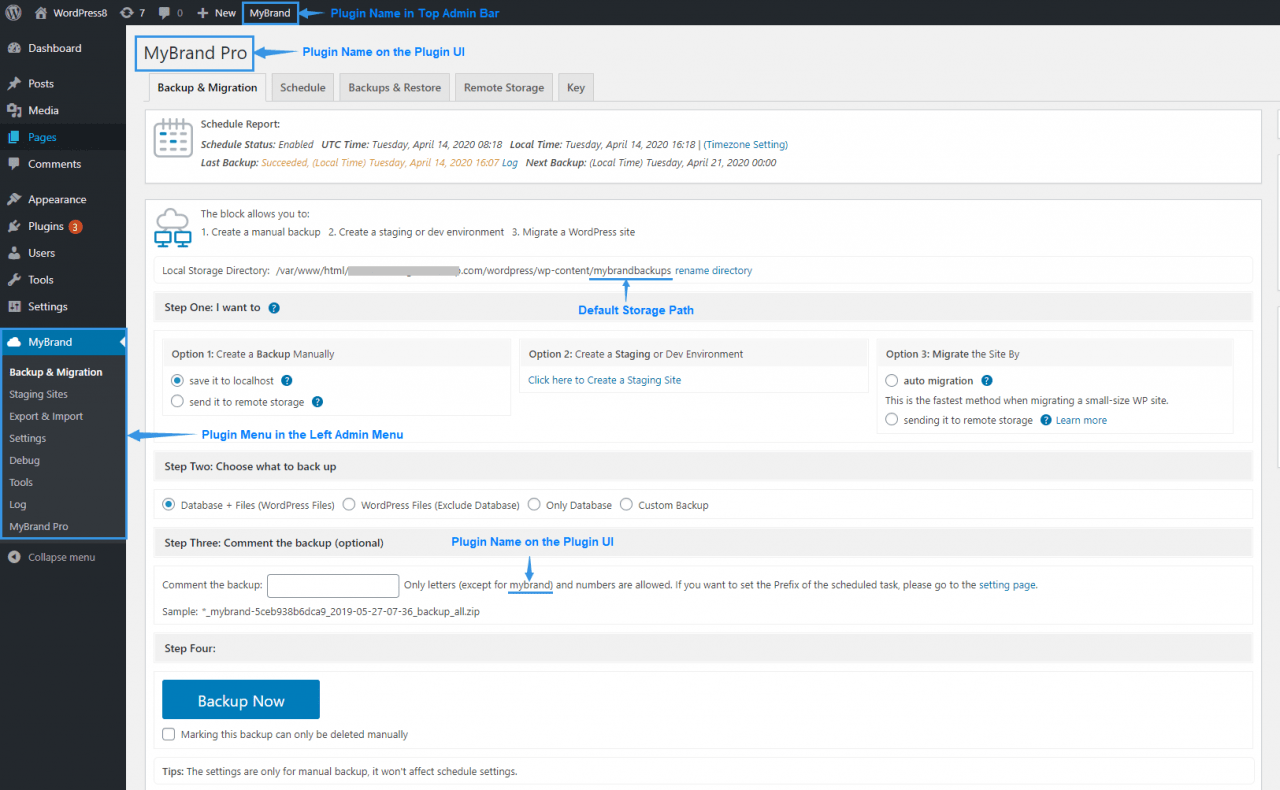 2. In WPvivid url slugs, default storage directory paths and backup file names.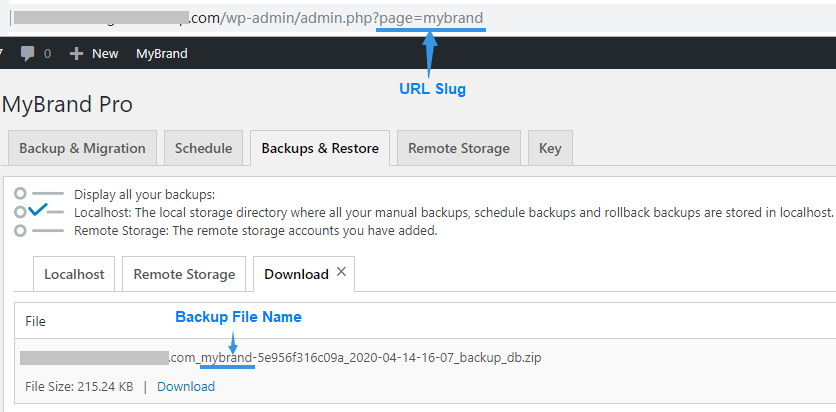 That's it! If you have any further questions or concerns about white labeling WPvivid Backup Pro, feel free to contact us.