The guide will walk you through how to install and activate WPvivid Backup Pro on your WordPress website:
Step 1. Purchasing A Plan
Go to the pricing page, choose your desired plan and click BUY NOW button.
You can switch bewteen lifetime plans and yearly subscriptions by clicking the Lifetime I Subscription button.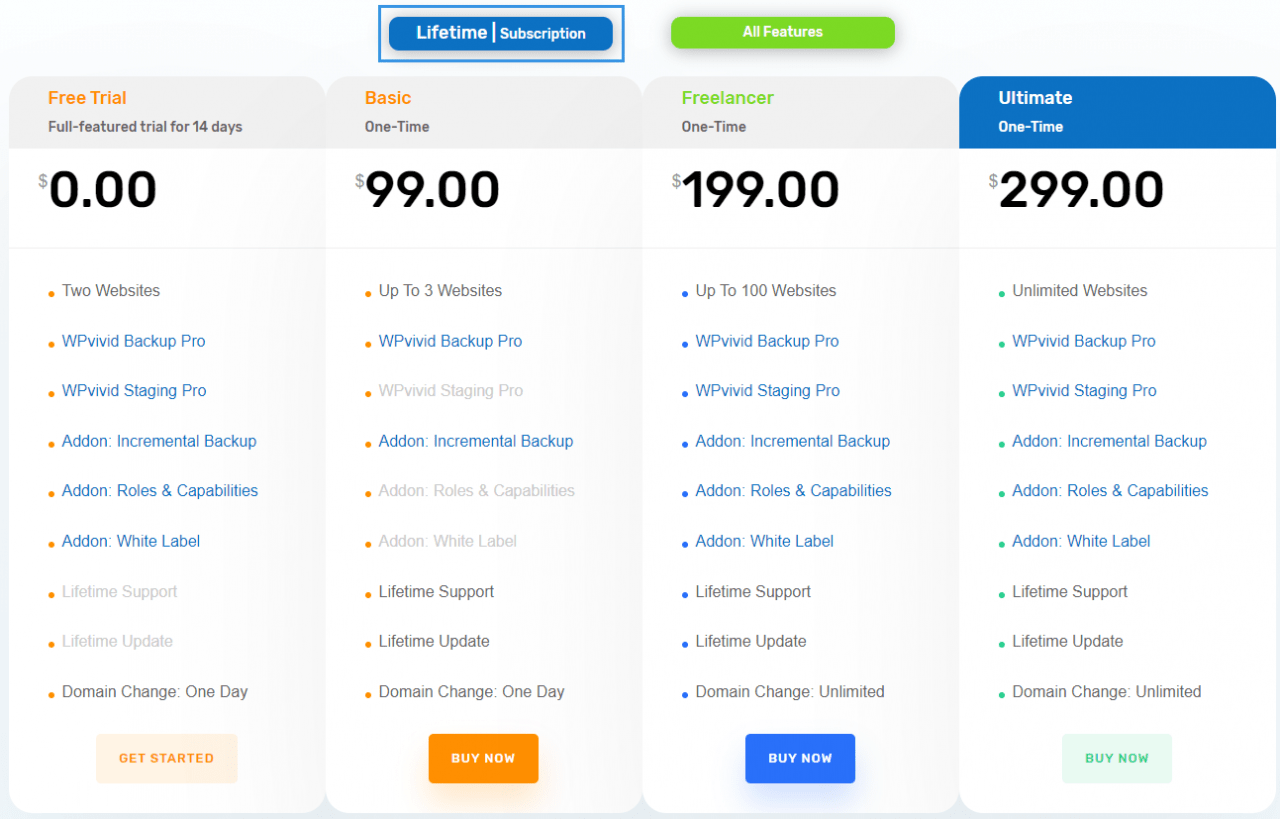 On the cart page that opens, click PROCEED TO CHECKOUT button. Don't forget to use a coupon code if you have one.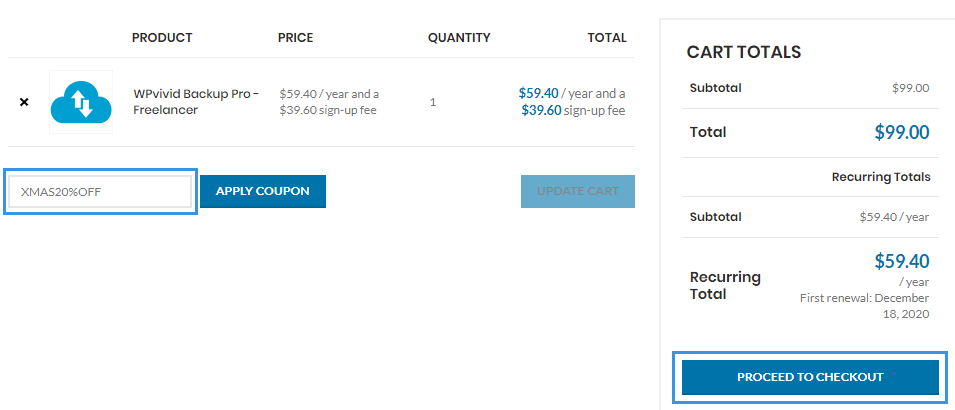 Next, fill in your billing details. An email address is required to receive your license password later.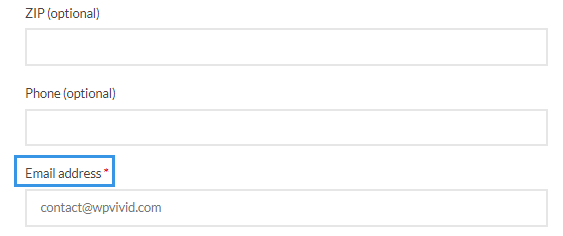 Confirm your order then make the payment. Currently only PayPal and Credit Card(Stripe) are supported.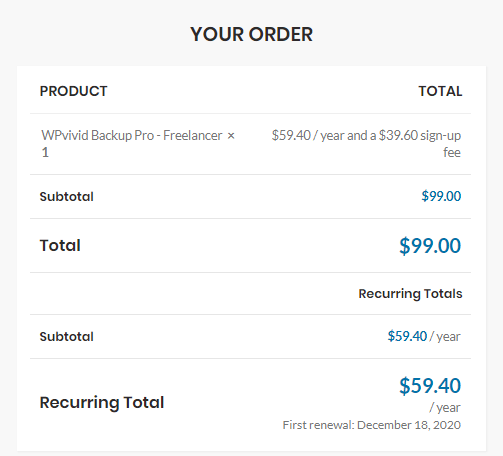 Step 2. Download WPvivid Backup Pro Frame
Once the payment is done, on the purchasing result page, click WPVIVID-BACKUP-PRO.ZIP button to download WPvivid Backup Pro frame.
Step 3. Install and Activate WPvivid Backup Pro
Upload and activate WPvivid Backup Pro to your WordPress site like any other WordPress plugins.
Step 4. Install and Activate Free Version
WPvivid Backup Pro works on top of WPvivid Backup free, you have to install and activate the free version.

Step 5. Activate WPvivid Pro License
You will need to activate WPvivid Pro License on your website to access and use WPvivid pro features and get plugin updates.
Since version 2.0.4 Beta, your WPvivid account email and password are no longer needed for activating license on a website. Instead, you will need to use a father or child license. You can find your licenses or create child licenses from My Account Dashboard > License.
The father license is a basic license, you can use it to activate all your sites. However, in some cases you may need to activate WPvivid pro license on clients site, then you can create and use a child license to do the job. A child license can be used to activate only one website.
To activate WPvivid pro license, go to your website back-end > In the left admin menu, click License under WPvivid Backup.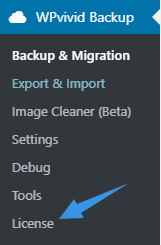 On the License tab that opens, enter a father or child license, click the Activate button.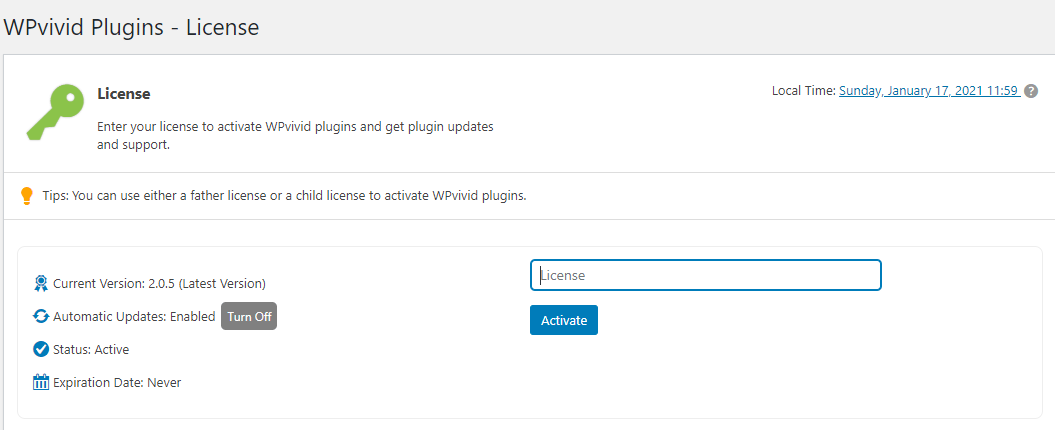 That's it! Now you have successfully installed and activated WPvivid Backup Pro on your website.
Here are the docs to help you quickly get start with the Pro version.
If you get any questions, feel free to submit a ticket or contact us.