The guide will walk you through how to install and activate WPvivid Backup Pro Beta on your WordPress website:
Step 1. Complete A Virtual Purchasing(No Credit Card Need)
Go to Beta Testing page and click JOIN AS A BETA TESTER NOW button.
On the Cart page that opens, click PROCEED TO CHECKOUT button.
Fill in your billing details. An email address is required to receive your beta license password later.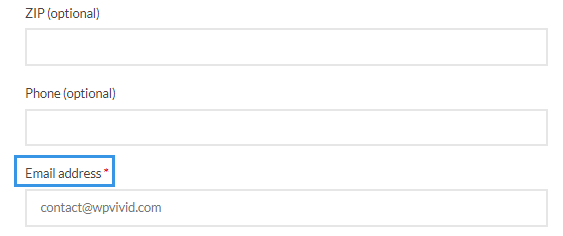 Click PURCHASE button to complete the virtual purchasing.
Step 2. Download WPvivid Backup Pro Frame
On the purchasing result page, click WPVIVID-BACKUP-PRO.ZIP button to download WPvivid Backup Pro frame.
Step 3. Install and Activate WPvivid Backup Pro Beta
Upload and activate WPvivid Backup Pro Beta to your WordPress site like any other WordPress plugins.
Step 4. Install and Activate Free Version
WPvivid Backup Pro works on top of WPvivid Backup free, you have to install and activate the free version.
Step 5. Activate Beta License
Open WPvivid Backup and switch to Pro tab, enter the following info then click the Activate button to connect the plugin to WPvivid Backup Pro server for getting update and support.
Email address you used in the virtual purchasing.
Password sent to your email after you compete the virtual purchasing.

That's it! Now you have successfully installed and activated WPvivid Backup Pro Beta on your website. Here are the docs to help you quickly get start with the Pro version.