Join as a beta tester for WPvivid Backup Pro and get 40% off on lifetime plan.
(Lifetime update and lifetime support, only for beta testers)
Export Posts or Pages in Bulk
The export feature allows you to export WordPress posts or pages in bulk from a WordPress site. This will contain all of your posts, pages, comments, terms and images (original images, featured images and thumbnails).
The posts or pages will be exported and downloaded as a zip file to your computer, which you can import to another WordPress site later.
How to Export Posts or Pages Using WPvivid Backup Plugin?
1. Install WPvivid Backup Plugin on the site that you want to export posts or pages from.
2. Open the plugin >> Backup & Restore tabpage, click on Export Content option. This will take you to Export & Import page.

3. Go to Export tab page, choose the post type you want to export and click on Next Step button.
Note: Currently only Post and Page are supported, the support for more post types are coming soon.

4. Next, choose category, author, start date and end date you want to export. Then click Search button.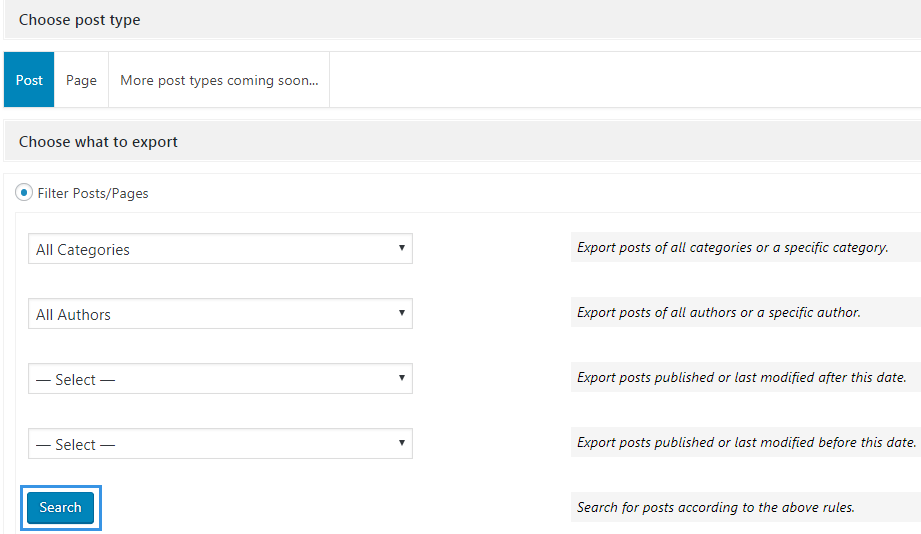 5. Now in the search results, select the posts or pages that you want to export and click Export and Download button to start the process.
Note:
Try to select fewer items when you are facing a shortage of server resources (typically presented as a timeout error).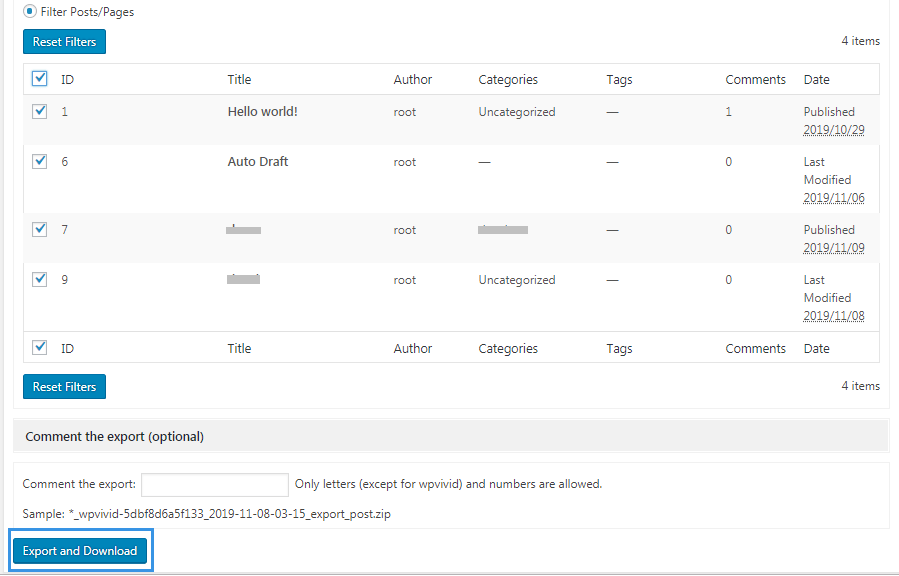 6. That's it! Now you can check the exported file from your computer. You are ready to import it to another WordPress site.