Try the free, full-featured trial for 14 days. Zero-risk.
No credit card needed. Trial starts with the Trial plan with 2 sites. 
Backup & Migration: Overview
This is the major tabpage where everything starts. From this area, you can create a manual backup, a staging environment and migrate WordPress site.
This tab page is made up of the sections below:
Step One: I want to
Create a general backup and save it in localhost or remote storage.
Create a staging or dev environment. The backup will be sent to the staging folder in remote storage.
Migrate the WordPress site by sending the backups to either the migration folder in remote storage or to the target site directly.

Step Two: Customize The Backup 
Database + Files (WordPress Files)
WordPress Files (Database excluded)
Only Database
Custom Backup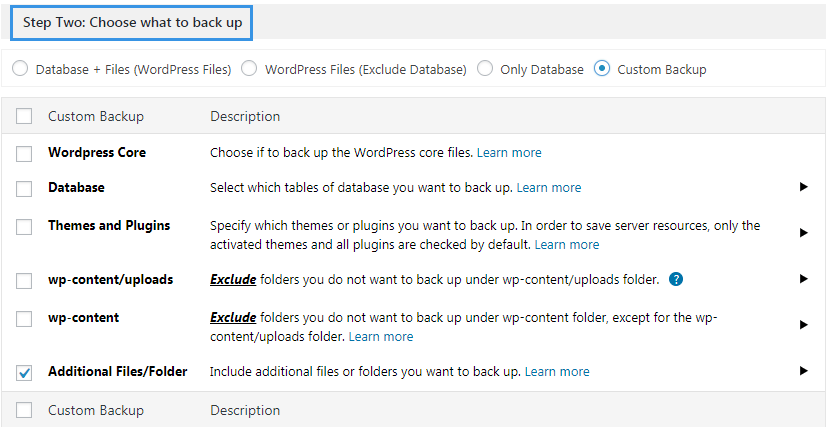 Step Three: Comment The Backup(Optional)
Add a comment to the backups. This is optional.


Step Four: Run The Backup
Click on Backup Now button to start backing up.
Additionally, you can mark this backup to only delete it manually.